Hello Beautiful Souls! On this last day of 2022, it is time to reflect on what an abundance of a year it has been. I am so happy and blessed that my consistency is finally allowing me to grow my blog post into a "proper" guide when you are in London [and more to come in 2023]. It has been a prosperous year full of so many fun things I did, meeting new friends, and discovering places to drink, eat and see so many good musicals, festivals and concerts. Finally, I am living "my life" in gorgeous London. I want to [personally] thank you for sticking around and reading my blog post. It means the world to me. I hope you find it helpful when you are looking for fun stuff to do in London.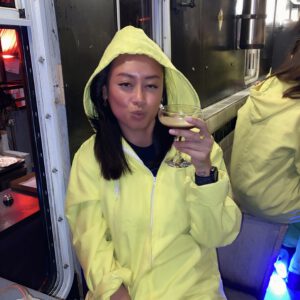 In 2022 I started the category Drinks Table, where you will find all [cool] spots in town for drinks. I enjoyed each bar I have been to this year. A "special" post for drinks is "the London in the Sky" blog post. I had cocktails in the sky with a stunning view of Canary Wharf.
Another category I started in 2022 is the Food Corner. This year, I have been very privileged to discover so many restaurants. I feel truly blessed. One of the recurring food posts will be the Foodtober, where I will post "twice a week" some good places to try for lunch or dinner in October. There are too many to consider my favourite restaurants because they were all good [in a way]. Surprisingly I did go to many vegan restaurants that were excellent and very delicious. If I have to pick, Sketch stays a favourite. I was very excited to have been to Searcys at the Gerkin [ as a lover of architecture as well].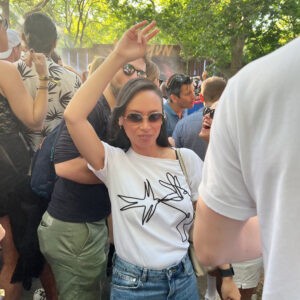 In the category "Lifestyle", you will find all entertainment in any all-around way possible. This year kickstarted nicely with some musicals I visited, like The Book of Mormon and Hamilton [one of the best musicals]. This start leads me to see so many other musicals, concerts, exhibitions and festivals in London in 2022. It is a place of infinite opportunities and discoveries. I finally caught one of my favourite bands' Kings of Leon [dreams do come true]. I had a chance to see my favourite singer Leon Bridges at the Apollo Eventim. I got a lovely puppy yoga class as a gift [for my birthday] and cuddled with many puppies. I uncovered the Courtauld Gallery [ they own one of the best masterpieces], saw Van Gogh's self-portraits and got tickets for the infinity rooms of Kusama. Finally, we did some clubbing in Fabric, went to see Magic Mike and did the BST summer festival in Hyde Park. One thing that stood out [but will be on the blog posts in 2023] is the concert Coldplay in Wembley stadium. This concert was out of this world.
In Travel, I did some great hikes with friends and a meet-up. I had a lovely day in Canterbury with friends. The Canterbury Cathedral is [definitely] worth a visit. We had a trip with all the beautiful ladies of the family to Luxembourg, which was delightful. I feel fortunate that this is something we can do with our family.
In Art, I haven't done a lot this year. I still paint [sometimes] but haven't finished a new painting recently. One of the highlights is the exhibitions I did with The Holy Art in London and the M.A.D.S. Gallery in Milan, Fuerte Ventura.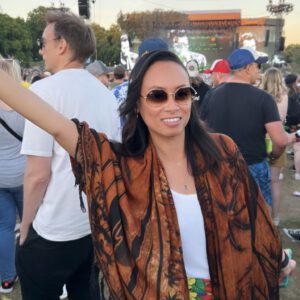 In the last two months of the year, I finally reached more people on Social Media than ever before. In the second two weeks of December, MissWidjaja became a raising creator on Facebook. On Instagram, MissWidjaja has reached more than 1K accounts. Thank you so much for following me on Social Media. 2023 will be more content for you from a local 'Londoner".
Thank you again for sticking around and reading all my blogs till the end. You are the best! I hope you all have a healthy and prosperous 2023 ahead. I can't wait to share [with you] all the "content" that is coming next.
Stay tuned every Friday for a new weekly blog post! See you in 2023!
#hellolondon #londonlife #livingabroad #happy #goodvibes #misswidjaja2023 #mwlifeafter35 #helloconcerts #staycreative⁠ #funweekend #friends #hellolondon #londonist #london.travelers #londoning #londoncity #timesout #theatrelondon #musicalslondon #concertslondon #festivallondon #londonblogger #contentcreator #contentcreatorlondon #travelblogs #drinkstable #foodcorner #lifestyle #travel #art #fashion #enjoylife #feelblessed #thankyou #beautifulsouls #reflectionoftheyear