Hello Beautiful Souls, Welcome back to a new travel blog! [YEAH]. Now everything is back to normal after the pandemic, a new adventure awaits. The [elder] ladies in my family organised a long-awaited [ladies] trip with all the beautiful, powerful and lovely women in our family to Luxembourg [City].
We went with the six of us [and overall] the trip was a lovely way to catch up with each other after the pandemic. To make some new memories and spend some precious quality time together. We laughed a lot. With this said, Luxembourg City didn't have a lot to offer. The city of Luxembourg is [kind of] small. However, we did see some beautiful things those days and ate a lot of delicious food.
A big plus in Luxembourg is that the public transport is free of charge, so you can hop on any bus, tram or train and see the city from every corner.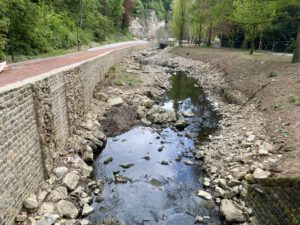 As I said, the city is small, so it is easy to wander around. Some sightseeing worth visiting is the UNESCO-listed Old Quarters and fortifications, Petrusse Park, The Cathedral of Notre Dame, and the Pfaffenthal Panoramic Elevator.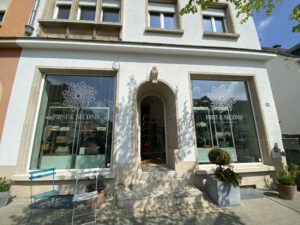 The fashionistas among us went to some excellent second-hand shops. At least one of us scored something. The shop called 'First & Second' had a stunning designer collection. Beautiful pieces, so if you are into vintage design, this is the place to be.
Foodwise, we covered all those days. The best one was Batucada, where we had Brazilian steaks. No meat left is the way to go. We all ate every bit that was on our plates. Place de Paris has many restaurants with outdoors seatings for the cocktail hours.
Thank you, ladies, for the quality time and memories we made. Hopefully, there will be another adventure waiting for us next year.
[metaslider id="8009″]
#hellotravel #londonlife #livingabroad #happy #goodvibes #misswidjaja2022 #mwlifeafter35 #hellogems #staycreative⁠ #traveltrip #familyfun #ladiesinthefamily #auntie #familyqt #luxembourg #luxembourgcity #mom #cousins #niece @natas_1981 @yarabeks2007 @widjajamieke @ginawidjaja @visit_luxembourg @restaurant_batucada