Hello Beautiful Souls! Foodwise I got you covered for a whole year. As you noticed, the weekly blog post is this period all about cute places here in London for a casual cosy [or ultimate fine dining] experience. Find them all under the Food corner.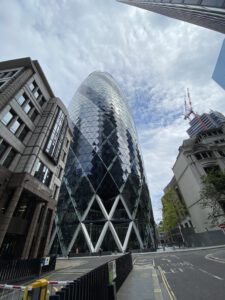 With this said, here is another [once in a lifetime] experience, a Jubilee Afternoon tea at Searcys at the [freaking] Gherkin. Yes, you got this right! We had an afternoon tea at the top of the Gherkin with some delicious champagne. The Jubilee afternoon tea was until July, but the restaurant and bar are open daily. If you want to surprise someone with something special, look no further.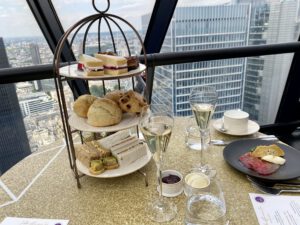 If you have been to Sketch The Gallery, then [honestly] no other afternoon tea can compete with them. However, the Champagne, the beetroot salmon, service, location and [of course] the company made this a day to never forget.
It is also a perfect location for just drinks at the bar with a 360 degrees view from the top. You are welcome!
[metaslider id="8558″]
#hellolondon #londonlife #livingabroad #happy #goodvibes #misswidjaja2022 #mwlifeafter35 #hellogems #finedining⁠ #afternoontea #Gherkin #SearcysattheGherkin #london #TimeoutLondon #champagne #family #360viewatHelix @searcysgherkin @timeoutlondon #HELLOFOODIE #FOODTOBER