Hello Beautiful Souls, are you ready for today's blog post? This post will be about my first ever British Summer Time Festival in Hyde Park last July. [Whoop whoop] Let me tell you, the day was perfect! Great sunny weather, good company and many magical performances. I can't wait for what is in store for the next BST Festival in 2023.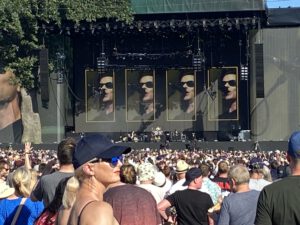 Hyde Park is huge. There were three small stages [Cuban Garage Stage, Rainbow Stage and The Birdcage Stage] next to the main stage [The Great Oak Stage]. The performance we saw that day was by [upcoming artist] JJ Wilde, Johnny Marr, and Stereophonics. The main act was Pearl Jam.
This BST organised everything pretty well from food stalls to great new toilets [which most of them were clean and with lots of light inside the dixi]. The bar for drinks was not extremely busy, also lots of quality food for everyone. The organisers allowed a bottle of water that you could refill during the day, which with the hot weather [28 degrees celcius] was [very] needed and welcome.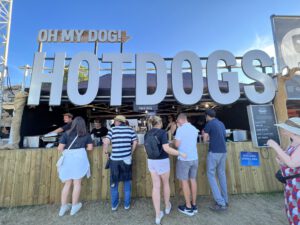 Most people were there for Pearl Jam [of course], who gave us an outstanding performance next to Stereophonics [as well]. We stayed until the sun went down. The last song by Pearl Jam was around 10 pm. Next year I might bring a blanket [to sit on] and a jacket for the evening as [always in London] the evening was slightly colder.
It was such a fun day. The weather was still lovely at night, so we decided to walk home. The BST Festival is one of the festivals here in London that you should [definitely] experience once in a lifetime.
See some of the highlights here on my Instagram or REELS.
[metaslider id="9202″]
#hellolondon #londonlife #livingabroad #happy #goodvibes #misswidjaja2022 #mwlifeafter35 #helloconcerts #staycreative⁠ #funweekend #friends #hydepark #PEARLJAM #Stereophonics #haveaniceday #Alive #BSTFestival #HydeParkCorner #summertime #festivals #jjwilde #Londoninsummer @bsthydepark @stereophonicsofficial @pearljam @jjwildechild #londonist #london.travelers #londoning