Hello Beautiful Souls, I hope you are all doing great. I have [a bit of] a culture option for you in this week's blog post. A gallery that [I am not sure why] I haven't been to before, the Courtauld Gallery.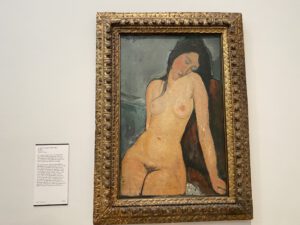 The main reason I went to this gallery is because of the Van Gogh Self-portraits. After the exhibition, I was curious to see the collection. I was happily surprised. The Courtauld Gallery owns a lot of iconic masterpieces of impressionists. They even own a piece of one of my favourite artists, Modigliani. I had to see and discover who else they had in their collection.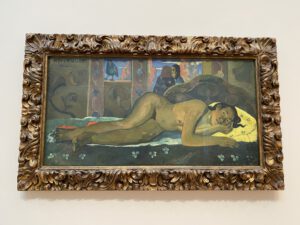 Masterpiece after masterpiece I saw, Henri de Toulouse-Lautrec, Georges Seurat, Paul Cezanne, Paul Gauguin, Renoir, Manet, Van Gogh and many more. They even have some work by Peter Paul Rubens on one of the floors.
Their collection range from the Middle Ages to the 20th century, so you find some beautiful pieces of recent artists, like Oskar Kokoschka.
The Courtauld Gallery is in the Somerset House, [which is] in Central London. You might need to book a timeslot to visit the gallery, but it is free. They have a new exhibition [at the moment] that might be worth seeing, Edvard Munch. Masterpieces from Bergen.
[metaslider id="7269″]
#hellolondon #londonlife #livingabroad #happy #goodvibes #misswidjaja2022 #mwlifeafter35 #vangogh #impressionists #culture #vincentvangogh #art #london #Post-Impressionist #artist #Modigliani #HenrideToulouse-Lautrec #GeorgesSeurat #PaulCezanne #PaulGauguin #Renoir #Manet #VanGogh #PeterPaulRubens #TheCourtauldGallery @courtauld