Hello Beautiful Souls! This week's blog post is [kind of] hot and horny, so who is in! By the way, I am directly thinking of Ginuwine [Pony] when I think of Magic Mike. Who else is with me?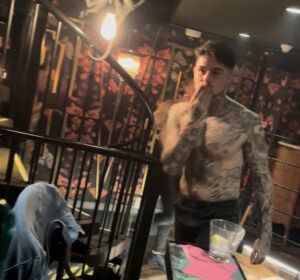 OH YEAH, we finally did it! We [my lovely cousin and I] went to Magic Mike Live at the Hippodrome in Leicester Square. [Whoop Whoop] Let me tell you; Magic Mike was as horny and fun as the movies.
Don't worry about where your seats are. The experience is 360-degree entertainment, so a sexy "Mike" will pop up from every corner. Please keep your eyes open because they might come closer. Just don't melt away.
Expect a lot of magic during the show. You will [definitely] not be disappointed. Sneak peeks are [also] under the Jubilee highlight on my Instagram or below. Great for a girls' night out or a date [depends on how well you know each other, I guess].
[metaslider id="8811″]
#hellolondon #londonlife #livingabroad #happy #goodvibes #misswidjaja2022 #mwlifeafter35 #hellogems #staycreative #magicmike #magicmikexxl #channingtatum #MagicMikeLive @magicmikeliveldn @magicmikeldnboys @magicmikelive