Hello Beautiful Souls! Are you ready for a new weekly blog post? I know I am because this post is [such] a fun and wonderful memory I experienced here in London this summer. [To be honest, I had many lovely experiences this summer. And you know it, I am sharing them all here with you guys!]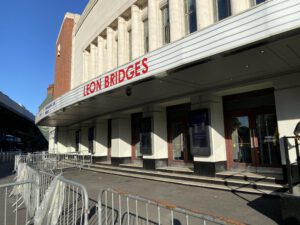 Leon Bridges is my second concert this year. [Whoop whoop, I bought my ticket a year before, with so much anticipation]. He is such a soulful [talented] singer and songwriter. This time I went to the Eventim Apollo in Hammersmith to [fully] enjoy Leon Bridges and his special guest Kirby with a friend. I was super thrilled the moment I knew Kirby was going to be the special guest. She is an incredible [funky] artist as well. I love her song – I Love Me Too. [Such power to women!] We were lucky enough to hear her perform this song that night.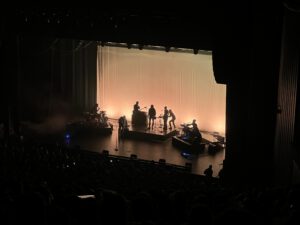 And off we went to have a good time in the Eventim Apollo. Time flew by. This place is much more intimate and cosy than [for example] an O2 arena. It is perfect for an artist like Leon Bridges. He blew us [all] away with some of his greatest songs, like Beyond, Bad Bad News, River, Brown Skin Girl and some more, next to his new album, Gold-Diggers Sound. One of my favourites of this album is Don't Worry and Blue Mesas.
His performance was outstanding. I love it when the artist gives that little extra and surprise us with some beautiful solos at the end. See some videos of the concert under this highlight on my Instagram.
Brown Skin Girl by Leon Bridges
[metaslider id="8859″]
#hellolondon #londonlife #livingabroad #happy #goodvibes #misswidjaja2022 #mwlifeafter35 #helloconcerts #staycreative⁠ #funweekend #friends #eventimapollo #LeonBridges #gold-diggerssound #don'tworry #bluemesas #beyond #brownskingirl #Kirby #Ilovemetoo #river #cominghome #goodthing @leonbridgesofficial #londonist @singkirbysing