ABOUT ME
Hey there, Beautiful Soul! Are you ready to embark on an adventure with me? Let's go!
Welcome to my website, where I share my experiences of living in London. I aim to be your virtual "local" guide, helping you discover all the phenomenal hidden gems and hotspots this city has to offer. Whether you're looking for delicious food options in the Food Corner, refreshing drinks and great entertainment in the Drinks Table, or want to explore the Lifestyle section for anything else that catches your fancy in this city, I'm here to help. And if you want to know [a bit] more about me, feel free to keep scrolling!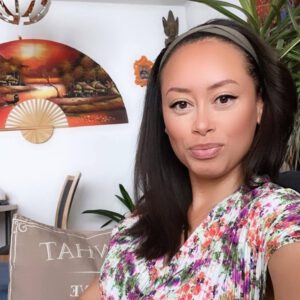 Now, let me introduce myself. I'm Danielle, an introverted self-taught artist in her thirties, hailing from the Netherlands with a Javanese-Surinamese family. I love [all things] art, travel, culture, and good food, and I'm not afraid to take risks and try new things. As an introvert, I use creativity to express myself and grow my journey towards self-love.
My website is like my personal diary, where I share all sorts of fun and entertainment about my life, categorized into six different sections. Some of it's personal, some of it's professional, and all of it's a blast! So come along for the ride, grab some sweets and a bubble tea, and let's have some fun. Welcome to the party!
Travel is one of my major passions, and I'm up for any new experiences. From mesmerizing art and architecture to mouthwatering food and local wine, I love embracing all the beautiful moments life has to offer. My travel blogs are filled with joyful experiences I've had around the world, and they're a great way to check out some local tips and tricks.
In the Lifestyle section, you'll find my experiences and life here in London under Hello London. It's a great way to discover new places in the city, from galleries, museums, local events, and exhibitions to musicals and theatres. I'll be sharing hidden gems in town under Hello Gems, things only a local would know.
Are you ready to grab another drink? Join me at the Drinks Table, where I'll take you to outstanding locations for drinks, cocktails, and entertainment.
And for all you food lovers out there, come check out the Food Corner, where I share ideas on where to go for lunch, brunch or dinner in London, from fine dining to markets and excellent restaurants.
In 2022, I started a tradition that will continue to make your taste buds dance with joy. Every October, I'll be posting twice a week with the most mouthwatering food and drink-related blog posts you'll find in London. And guess what? It's all under the #foodtober and Hello Foodie hashtags, so you can easily find them and share them with your fellow foodies. So get ready to feast your eyes on some delicious dishes and drinks that will leave you wanting more. Trust me, this is one tradition you won't want to miss!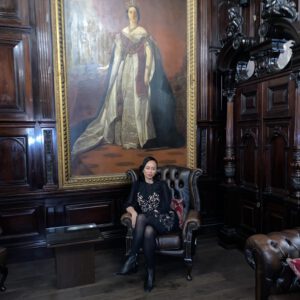 But wait, there's more! The Art section of my website contains my creative journey into painting, poetry, photography, and self-love through art. All experimental, also I have lots to learn as well.
And in the Fashion blogs, I explore the history of fashion and art and find extraordinary exhibitions to share with you.
Get inspired to experience London like a local through my online diary. Follow me on Facebook or Instagram to stay up-to-date with all my latest adventures. And if you have any suggestions or questions, don't hesitate to contact me. I can't wait to share my experiences with you! 

**Immerse yourself in Celine's [from The Photography Confidential] captivating blog post as she shares Danielle's ex-pat journey from Suriname to London.**
Disclaimer*

*) Please note that all content published on this website reflects my personal opinions and experiences. My intention is not to offend or insult anyone with my writing. I simply enjoy sharing my thoughts and experiences with my readers. I hope that you will find my blog posts enjoyable and informative.