Who am I?
Hello lovely readers and a warm welcome 🙂 To enjoy my content and my experiences on my website, I would like you to get to know me a bit better. Who is Miss Widjaja and what is behind making this website?
First of all, it is nice to meet you here. I am delighted you are taking a peek at my website. I am Danielle, next to being an introvert (who grew up in the Netherlands with her Javanese – Surinamese family ) I am a self-taught artist and blogger. 
Art, travel, different cultures and good food have always inspired me. As an introvert, my creativity is a way how I express myself and most importantly, a way to develop my journey to self-love.
This website is mainly a personal diary of my experiences in life. I started this website to understand the English language better. At the moment, this slowly became my media platform to share and document my journey in life.
The website contains bits of my experiences, tips and tricks, my self-love journey that I categorised into six parts. Some are more personal than others.
The first part is TRAVEL, one of my passions is to see different cultures around the world. I am up for any new experiences, being mesmerized by art and architecture, enjoying delicious food, wine and embracing the beautiful moments in life. 
The travel blogs are all good experiences I had when travelling and all of them became great memories. It cheers me up to read them back once in a while and relive the moments. Not to forget, these blogs are great if you are planning to go to these places and when you have no idea what to check and where to go.  
In the part LIFESTYLE, you will find mainly my experiences and life here in London or Rotterdam. It is a great way to find some tips and tricks here in London and discover new places in the city. Honestly, the city has so many hidden spots that need to be discovered. Curious? Follow my journey here.
The next section is a very personal part of me, called ART. This part of my website contains my creativity in my journey into painting, poetry, photography and self-love through art. It is the most vulnerable part of me on the website. I want to share this part of me much more with you, hoping this will bring you joy and inspiration.
This can be in any way, feeling the courage to paint, write poetry (even just writing down your thoughts), enjoy photography or just feel inspired to do what you like by reading these blogs. It is all experimental and I am documenting this to grow and evolve my creative side. 
The FASHION blogs, which is an old passion of mine, are mainly there to follow my journey into art and fashion. Trying to find some extraordinary exhibitions about the history of fashion and some great designers who conquered the fashion industry for decades. So far, I saw two outstanding expositions, which you will see if you click on this part of the blogs. 
Another excitement for me is anything vintage, especially vintage shopping. I am planning to create more content in the future that I can share with you, such as how to find vintage treasures here in London and around the world. 
Other bits of content are the sections  BEAUTY and my FOOD CORNER (for some easy peasy recipes). To find my daily cooking ideas for at home, please follow me on Instagram.
If you would like to send me some suggestions or ask any questions, please don't hesitate to contact me HERE.
All the best, lovely people! 
I hope you get inspired by reading my blogs posts! I am really excited to share them with you!
Ciao! ♥ Miss Widjaja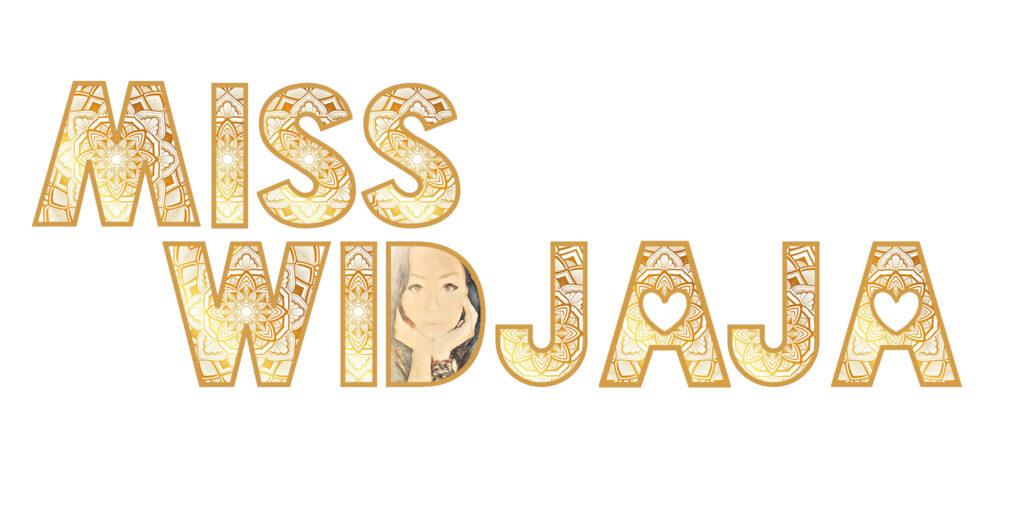 A small disclaimer

Everything written here on this website is my own opinion and my own experiences. I wish not to offend or insult anyone with what I write. I really like sharing my personal experiences and opinions with you. Hopefully, you will enjoy reading my blogs posts.