ABOUT ME
Hello Beautiful Souls, a warm and cuddly hug to you ! 

Welcome to my website where you will find all sorts of content about my life after 35. I started to document bits of my life after my thirties when I moved to London. Age is just a number [I know], so I don't think my content will be only for people over their thirties. On the other hand, it is nice if you can relate to things when you are from the same generation, no? 
Who is Miss Widjaja ?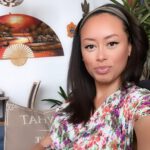 I am Danielle, next to being an introvert [who grew up in the Netherlands with her Javanese – Surinamese family] I am a self-taught artist in her thirties. Art, travel, different cultures and good food have always inspired me. As an introvert, my creativity is a way how I express myself and most importantly, a way to develop my journey to self-love.
This website is mainly a personal diary of my life. It contains bits of my experiences, tips and tricks, the self-love journey that I categorised into six parts. Some are more personal than others.
The first part is TRAVEL, one of my major passions is to see different cultures around the world. I am up for any new experiences, being mesmerized by art and architecture around the world, enjoying delicious food, [lots of local] wine and embracing the beautiful moments in life. 
The Travel Blogs are all amazing experiences I had when travelling and all of them became great memories. It cheers me up to read them back once in a while and just relive the moments. Not to forget, these blogs are a great way to check some local tips and tricks and a must-see when you are planning to go to one of the places I have been.  
In the part LIFESTYLE, you will find mainly my experiences [and life] here in London under HELLO LONDON. It is a great way to find some great tips and tricks here in London and to discover new places in the city. I will show you anything from galleries, museums, local events and exhibitions to musicals and theatre. [I got your back ;)]

Starting from 2022, I am excited to bring you to some hidden gems like local spots in town. Find them under HELLO GEMS. [Things you only know via a local and I am the right person to be your local right?]

NEW is the DRINKS TABLE. At the Drinks Table, I will invite you to outstanding locations for drinks, cocktails and entertainment. [If you are looking for a one of a kind date, look no further.]
Another NEW category is the FOOD CORNER. Here at the food corner, you can get some ideas about where to go for dinner here in London. From fine dining to markets to stalls. There will be [pretty much] anything for everyone. [I am a foody and love to discover new places here in London] 
My Foodtober tradition began in 2022 and was so much fun to do. So from now on, October will be the month where I post twice a week with only food and drink-related blog post here in London under #foodtober and Hello Foodie.
Curious? So if you are new in town [or not] and want to explore like a local, check out the LIFESTYLE, the DRINKS TABLE and the FOOD CORNER. It will get you covered when in London.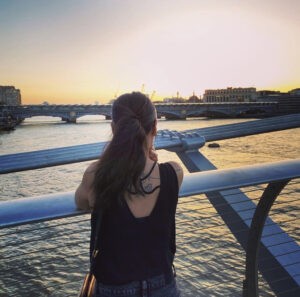 The next category is very personal, ART. This part of my website contains my creative side in my journey into painting, poetry, photography and self-love through art. I want to share this part of me much more with you, hoping this will bring you some joy and inspiration to be creative yourself. You don't have to be perfect. Just find a way to express yourself in any way. These parts are all experimental. I am documenting this to grow and evolve my creative side. So by any means, it is not a way to show off any of my experimental work. I also still have a lot to learn on this journey.
The FASHION blogs, an old passion, is my journey into art and fashion. I am trying to find some extraordinary exhibitions for you about [the history of] fashion. So far, I did see these outstanding events, which you will find here. 
Like to know more about me? Follow me on Facebook or Instagram to see upcoming content.
If you have any great suggestions to do here in London or have any questions, please do not hesitate to contact me here.
All the best, beautiful souls! I am excited to share my experiences with you!

A small disclaimer

Everything written here on this website is my own opinion and my own experiences. I wish not to offend or insult anyone with what I write. I really like sharing my personal experiences and opinions with you. Hopefully, you will enjoy reading my blogs posts.