Happy 2019 Lovely Readers! Wishing the best for every one of you with lots of love, health and wealth. I hope that we all could take a step back and relax during the Christmas Holidays and that we all enjoyed spending time with our loved ones, family and friends. HAPPY NEW YEAR!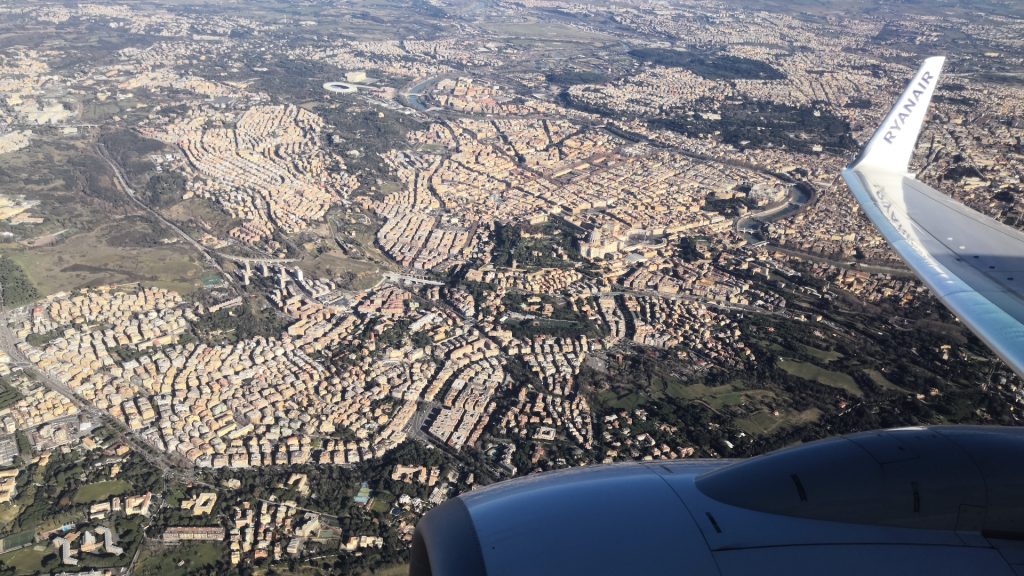 This time we spend our Christmas holidays in Italy – Laurenzana with family. I was super excited about this, as this was my first trip to Basilicata. This magical place is definitely worth a visit if you love mountains, fresh air, beautiful landscape, nature, lovely people and good food. Do I need to say more? Well, Stay tuned for part two of this blog, which will be about our Christmas Holidays in Basilicata.
First part, which is this blog, is about our time in Rome with family before we went to magical Basilicata and the time when we came back from the South to celebrate New Years' Eve in Ancient Rome.
We spend a few lovely days in Rome. I am surprised that after many visits to Rome, I am still finding some new things to see and to do. We did also manage to go back to our favourite restaurant (YEAH) and we discovered some new ones as well. So grab your cup of tea and enjoy reading this blog! Do not forget to grab your notebook as well, if you are heading off to Rome any time soon.
Christmas and shopping always go well together. I think I buy much less these last years than before since I moved to London. (This can always improve of course) I love buying gifts for others and myself around Christmas time. So let us start with the shopping. Another thing I love doing in London, is going to second-hand shops. So why not try this here in Rome.
Pifebo Vintage Shop and Pifebo Vintage Kilo Shop 
Pifebo Vintage Shop is a great vintage shop which thick all the boxes if you are looking for some classic pieces, like leather jackets, Levis jeans, Doc Martens, designer pieces and many more. Prices are around 25 Euro and above. The Levis jeans were great, unfortunately they did not had any in my size. Just next door, there is a Kilo shop from the same franchise. It is a shop where you can find occasionally something special. At that moment, it was a bit of a mess unfortunately. You never know with second hand shops, sometimes they have that thing you wanted or not.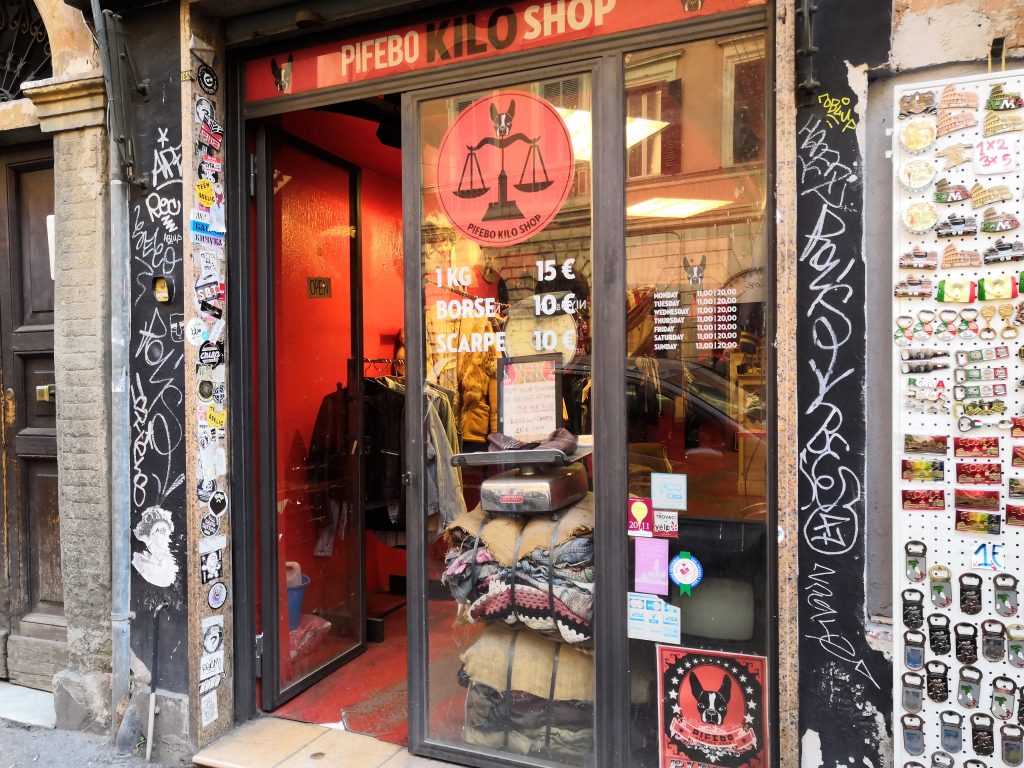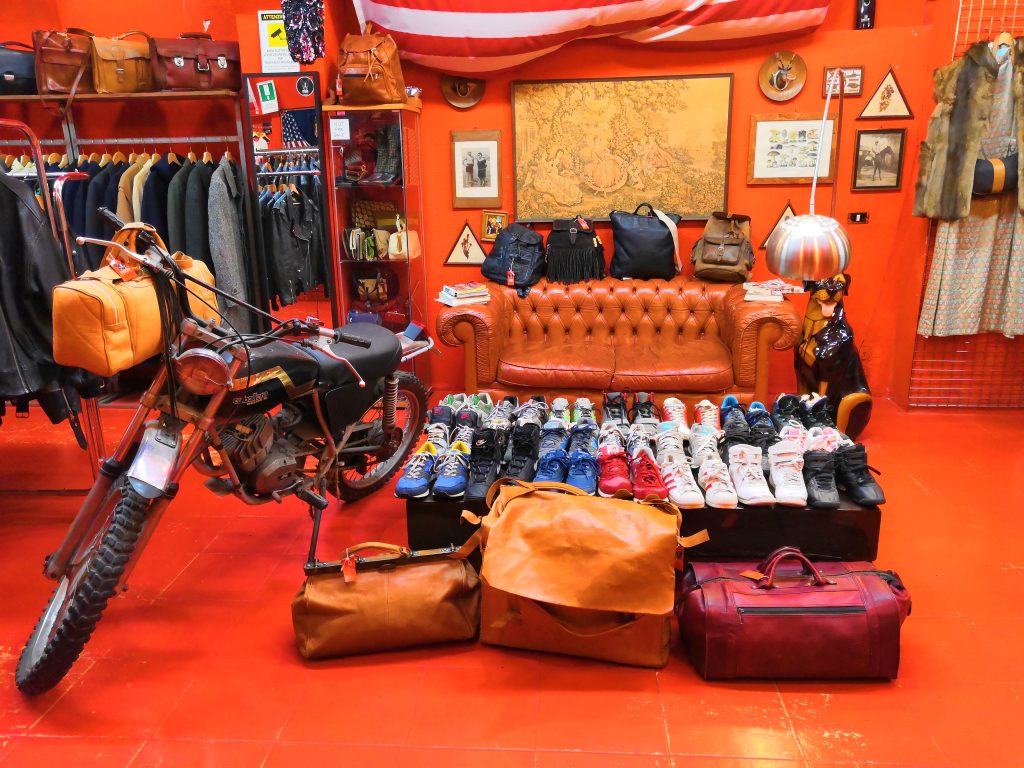 Dafano Omero and Cinzia Used Clothes 
These two vintage shops are in the same street somewhere near Piazza Navona. Both shops are a bit small, smelly and they had many items to offer. It is a bit of a challenge, but you can discover some great treasures I think. (Might take a while though!) Both shops had some vintage designer items that are worth to check, like some vintage classic Gucci, Fendi bags and cute sunglasses.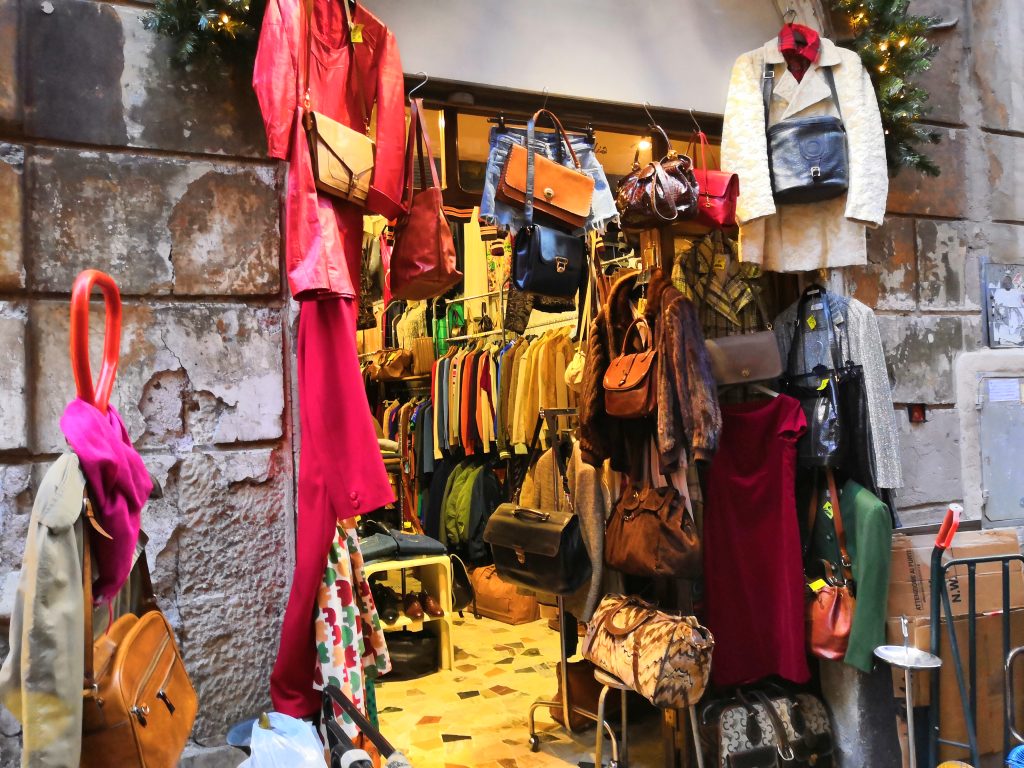 There are many vintage shops in Rome and they are not too far located from each other. A suggestion is to check first on internet which shop you would like to visit from one area, so when you go, you can see them all at once.
Bata 
For leather shoes, this shop is well equipped. Go for the season sale, you will find some good quality shoes for work or anything else for a good price. I love the ones I bought.
Christmas Market in Piazza Navona 
The nicest thing about a Christmas walk, is hopping around a cosy Christmas market. Am I right? I found one Christmas market at Piazza Navona. This one is not huge, but it will bring you definitely in the Christmas Spirits.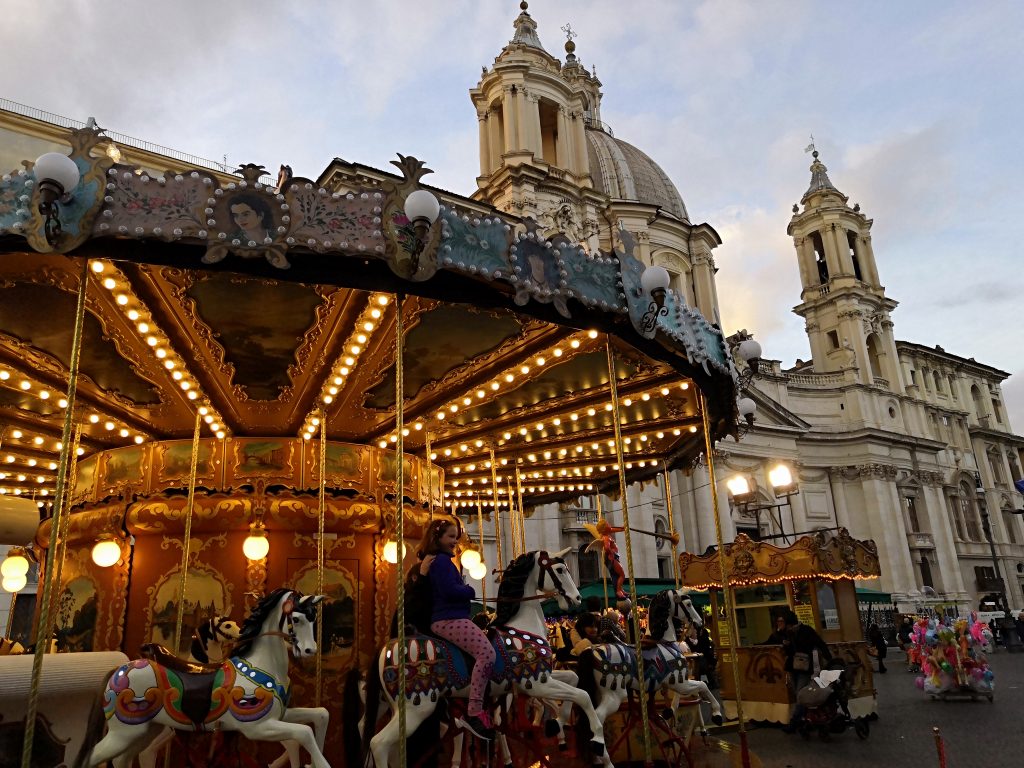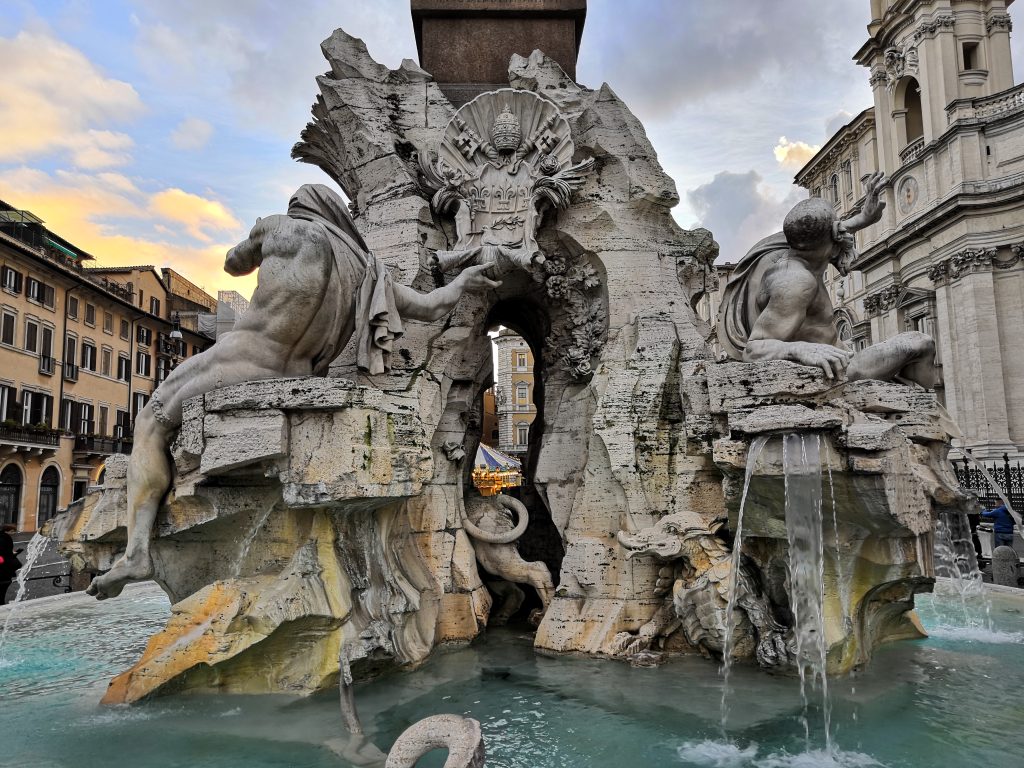 Museum of Rome 
If you want to know more about the history of Ancient Rome, go to this museum. The name says it all. An extra is that you can see the Piazza Navona (The Christmas market) from the second and third floor of the museum.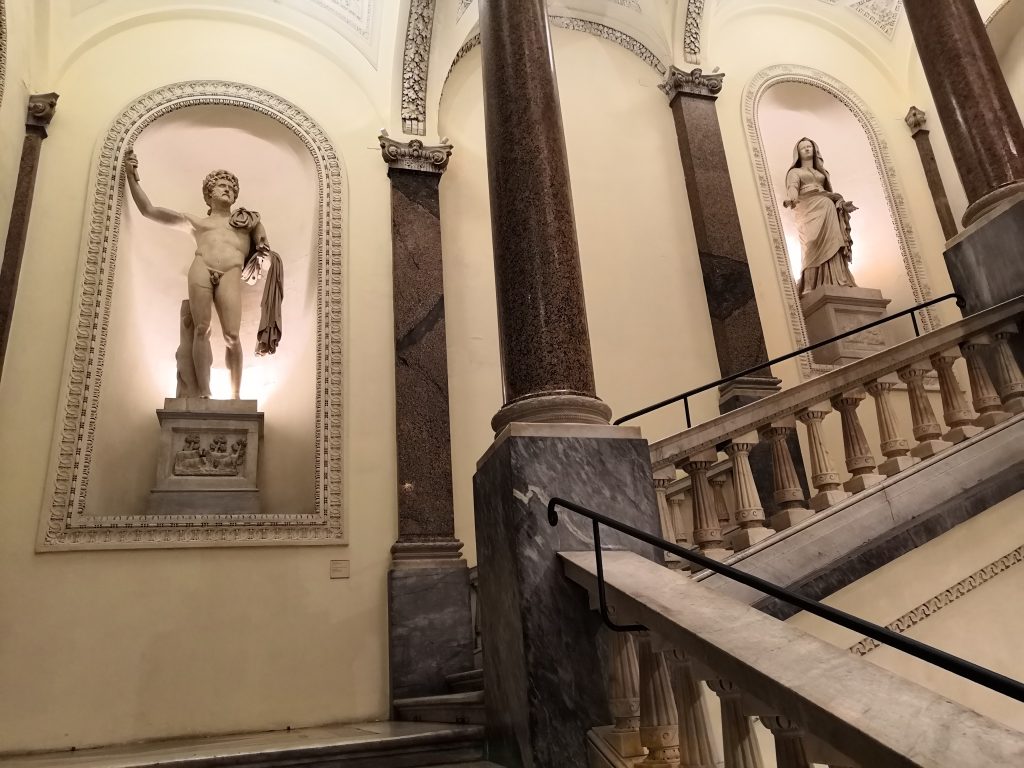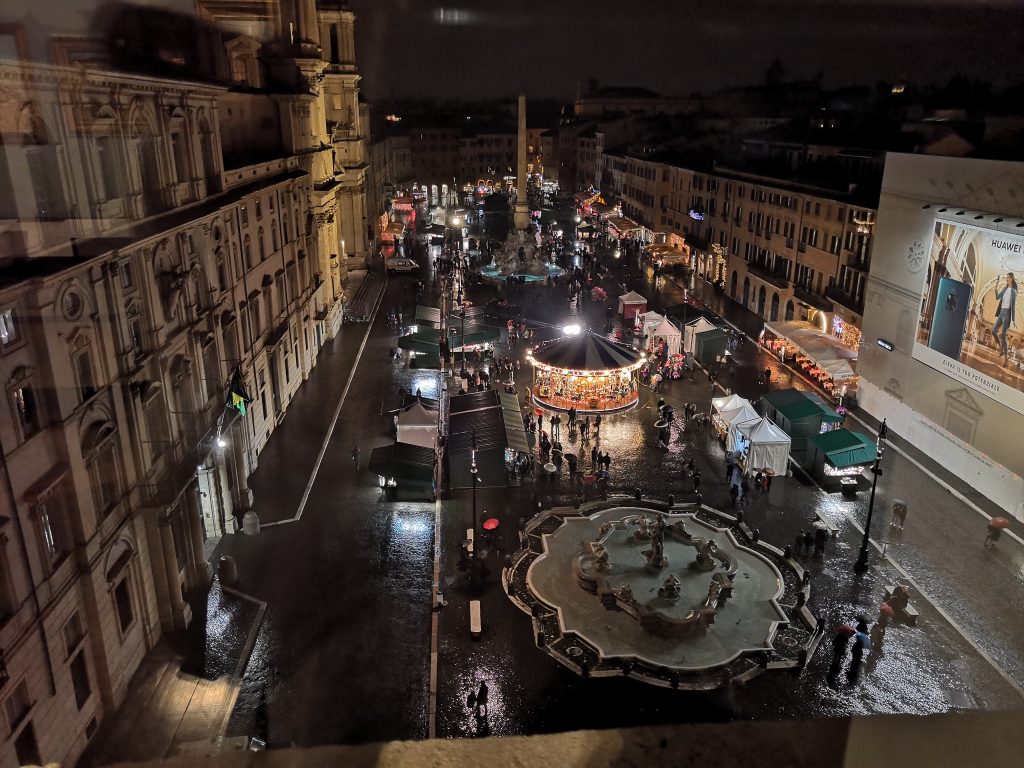 Al 179
(located on Corso Vittorio Emanuele II, 179)
This shop is a heaven for the perfume lovers. Check out this shop full of lovely niche perfumes you might not know yet. One of my favourite perfume is from Lorenzo Villoresi. The employees are really specialised in fragrances. They can help you find the perfect perfume for you or someone special you would like to surprise.
Oi Sushi – Brazilian Japanese Fusion  
This Sushi restaurant is in the same area – around Piazza Navona. I think we were only exploring this area of Rome. It is not your regular sushi bar, but a fusion of Brazilian food and Japanese sushi. I was positively surprised, the food was amazing and super delicious! The tartare dishes are definitely a recommendation. The interior in the restaurant are also worth a visit, feels almost like you are stepping into another world. Staff was super friendly and helpful. It is definitely instagrammable, but be aware it is not a cheap restaurant.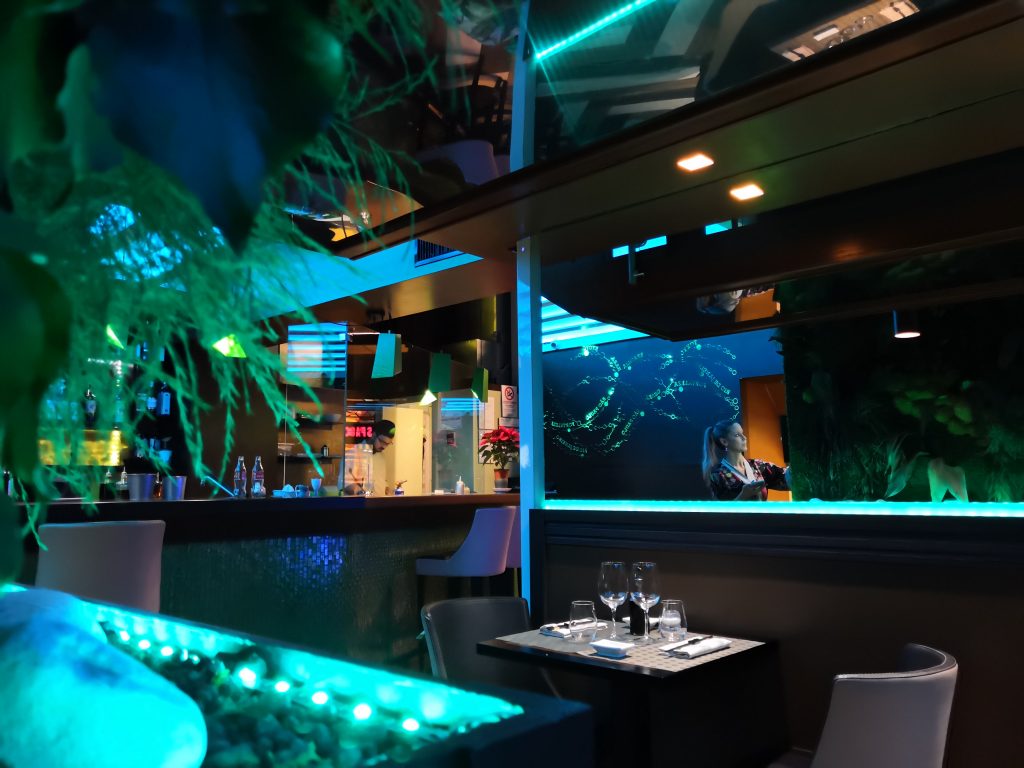 Anni 50 
Classic Neapolitan restaurant with great (of course, what else!) Neapolitan pizza and my favourite Insalate di Mare. I did mention this one before in my blog HELLO ROME Fiumicino in 2017. Click here to go to my previous blog about beautiful Rome.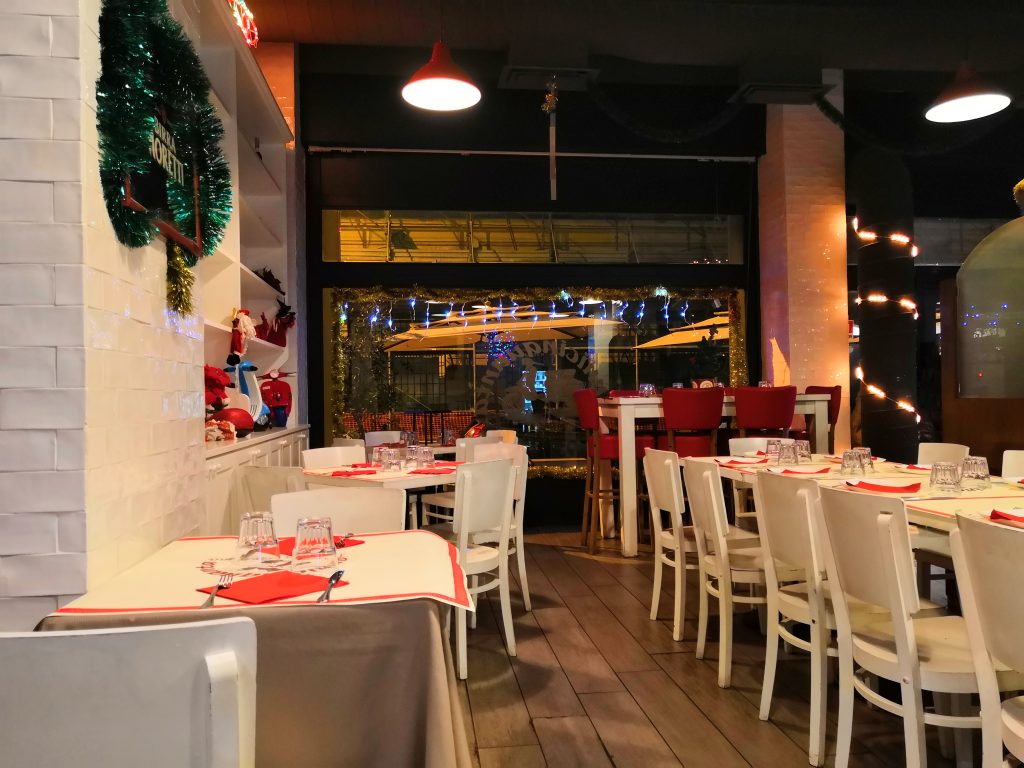 Melrose Bar 
Too bad that this café – bar closes early. They close at 7pm. The interior looks clean and sleek. Love the mirror on the walls. Great for some Instagram pictures and great to try some Italian Caffè corretto or an Aperol Spritz.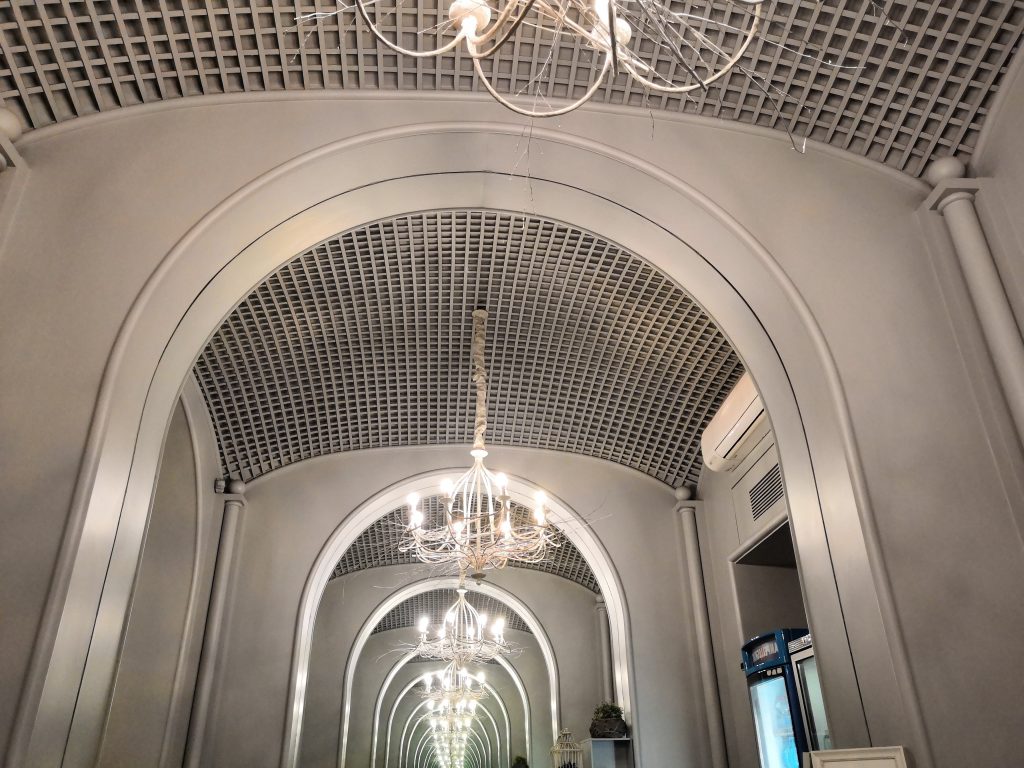 Mizzica 
When in Rome always go to this place to try their Arancini. That is all I have to say.
Castroni 
This Gastronomy – shop is great for coffee and high quality traditional Italian products, like wine, oils and food. It is a great shop to find some gifts for home. They have the best customise coffee blends to bring with you when you want that Italian feeling at home while preparing an espresso.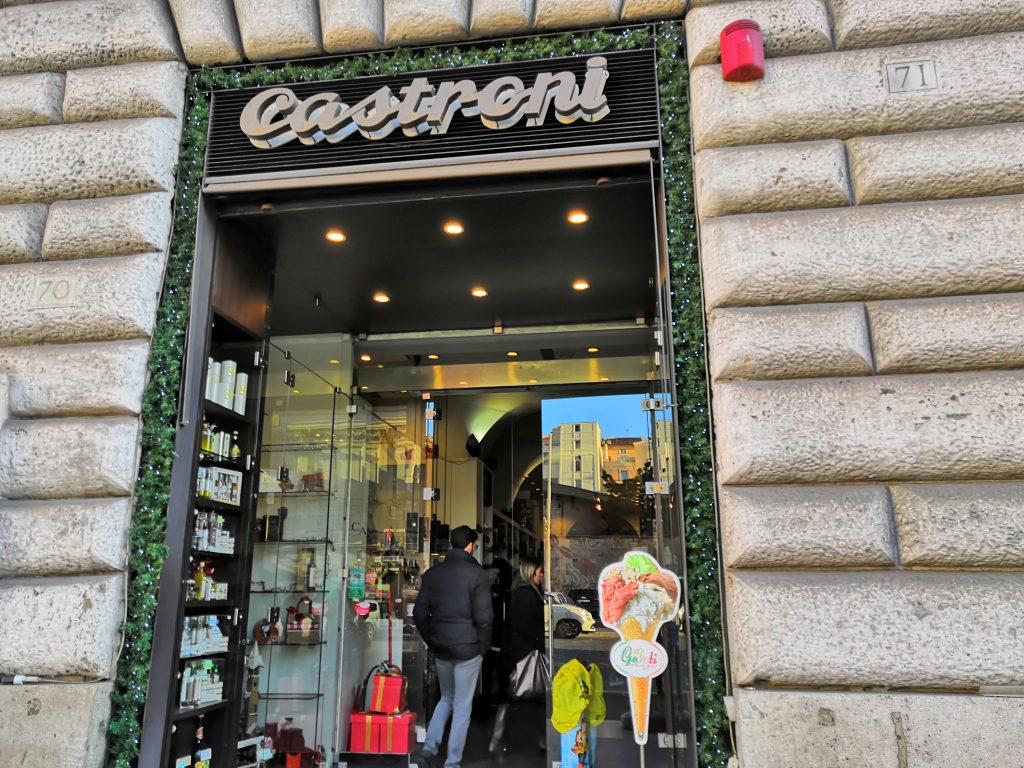 New Year's
Eve – Cenone di Capodanno
For New Year's Eve do as the Romans do, go for a New Year's Eve dinner also known as Cenone di Capodanno. Unlike every other city around the world, you do not need to book months in advance. Just make sure, you give them a call one or two weeks before the date. Definitely, a recommendation, celebrating New Year with other people, depends where you go, but if you are lucky drinks are included. So usually, it started around 20.30 until after midnight, full of food and drinks. We went to Ristorante Pizzería Andrea on via Castelfidardo, which was close to our B&B.
B&B Rome Termini House 
Cheap B&B near Termini station if you need to be up early to go back to the airport. It is an okay B&B, but for one night or a few nights, this is perfectly fine. Breakfast is included and there are shuttle buses and trains going back to the airport from Rome Termini. Always check this in advance.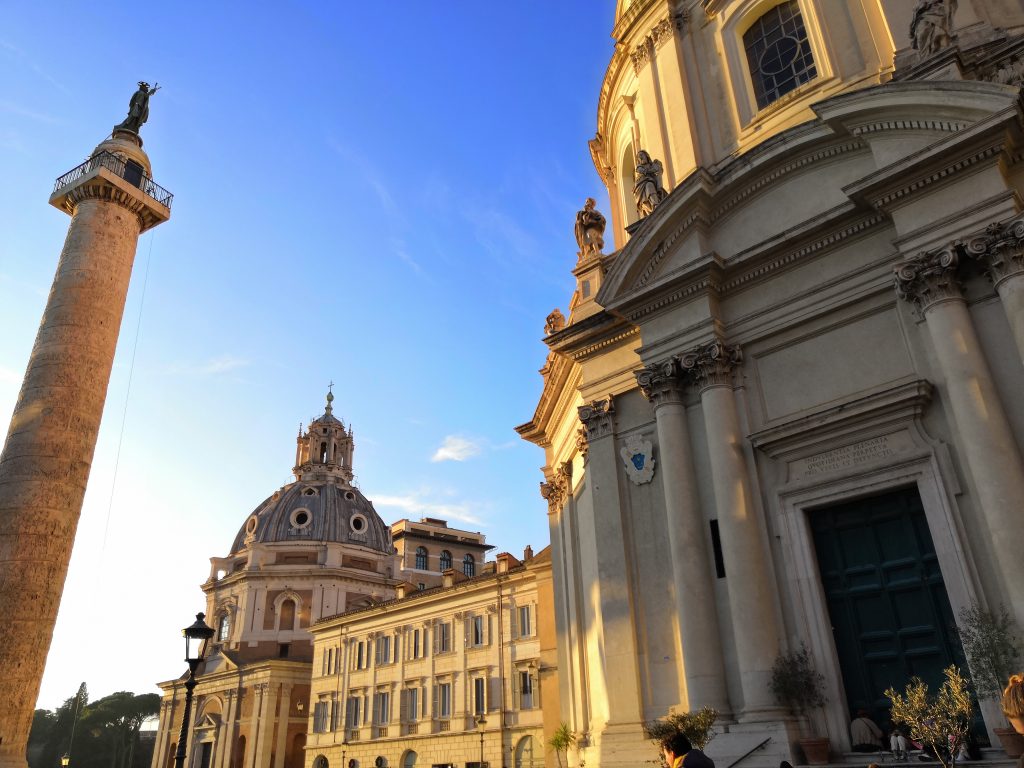 Hope you enjoyed reading my Italian days – Christmas Holiday in Rome. Part two of the trip, our trip to Basilicata will be soon online.
If you liked what you have read, please give it a few stars. In addition, if you really know someone who is going to Rome or loves Rome, please share on Facebook.
Many thanks,
Miss Widjaja