Hi Lovely Readers, it is THE time of the year and probably you are thinking of some spicy Christmas recipes you can make, right? No worries I got you, for the spicy lovers between us, here is a new spicy Food Blog. Just the right time to prepare this at home so, it will be perfect and ready for your special Christmas dinner. It might be even a great gift if you know someone who loves a bit of spiciness in their lives. This oil is just to spice up any recipe with a few drops only.
For this super simple recipe, you will need only 3 ingredients and in 3 easy steps it is basically done! So even if you are a bit lazy the result will still be amazingly spicy!
Maybe you will need to go to the super market to grab your favorite spicy peppers and some good quality extra virgin olive oil. Just go… we will wait for you!
The peppers can be any from super hot Komodo peppers to Bird Eye peppers or to something that is just spicy enough for your taste. A suggestion if you like a nice coffee aroma and really a hot chili oil, go for the Madame Jeannette peppers or the Adjuma peppers. Not so sure where to find them here in London, but online you can get them from anywhere I suppose. I usually get my hot peppers from the Netherlands (thanks to my family). Trust me these hot peppers go really well with a lot of different recipes if you add just one drop of the oil at any time.
What do you need to make the Chili Oil:
Only these 3 ingredients
The pepper (super important, without this ingredient there is no chili oil)
Salt, Sea Salt will be easier to remove later on
Good extra virgin olive oil
Just 3 steps away from a super hot homemade chili oil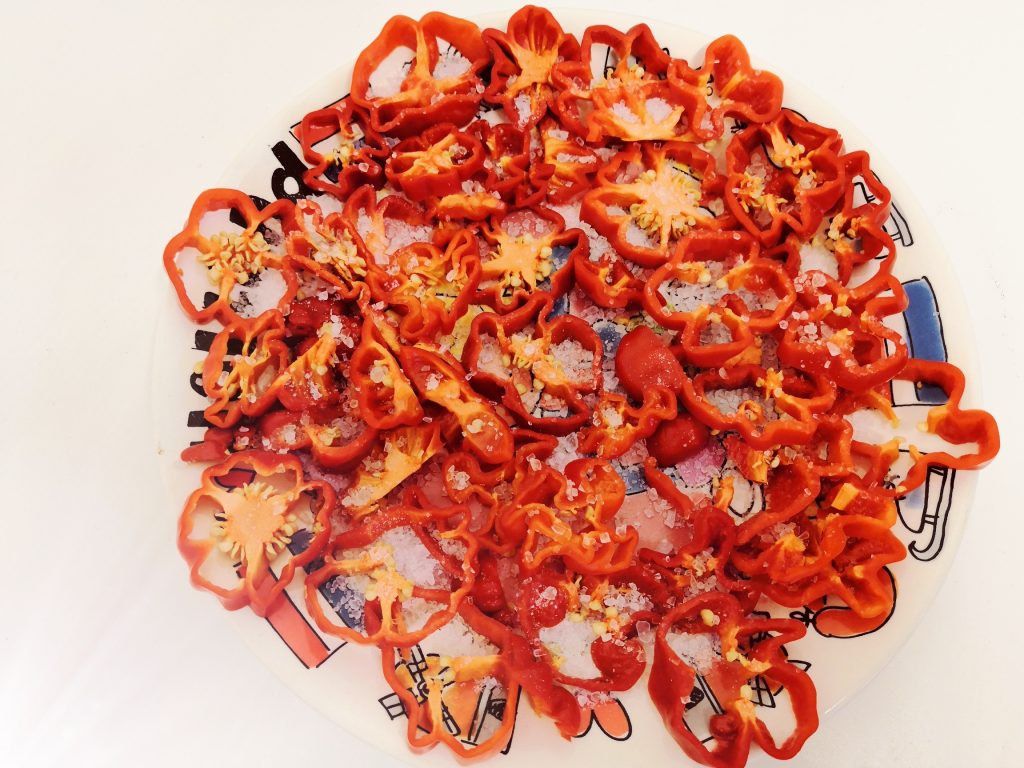 The first step is to put on some kitchen gloves (disposable gloves) then cut the peppers in to small pieces. The gloves are there to protect your hands from burning. You will thank me later for this. After cutting, place the small pieces on a plate.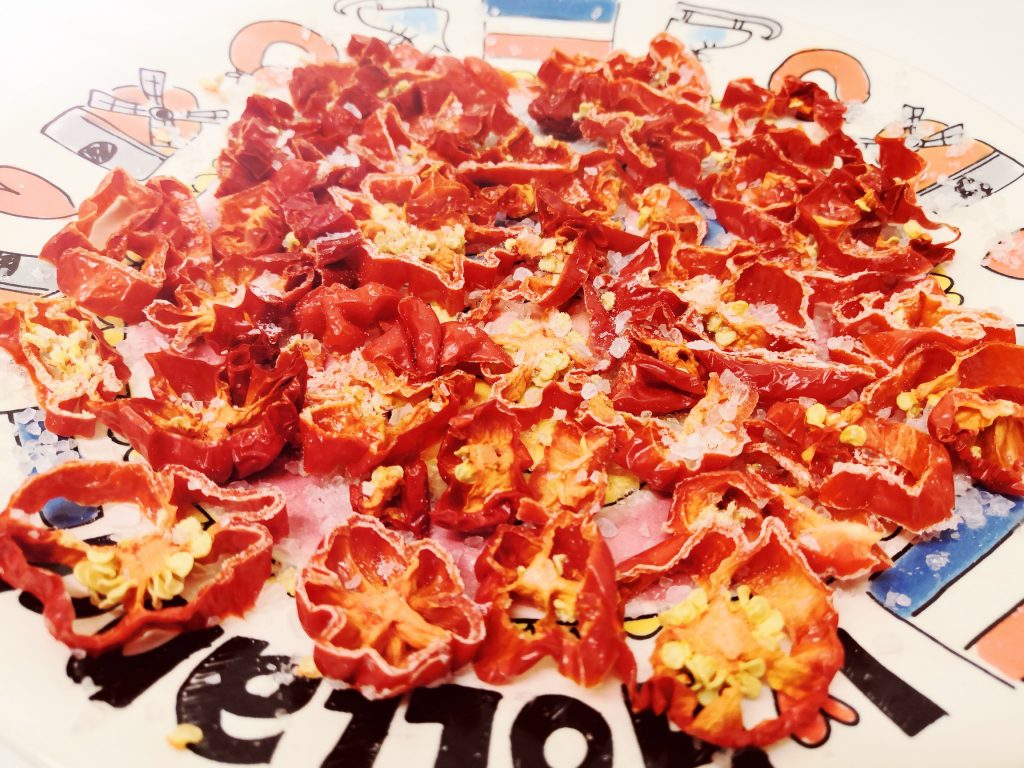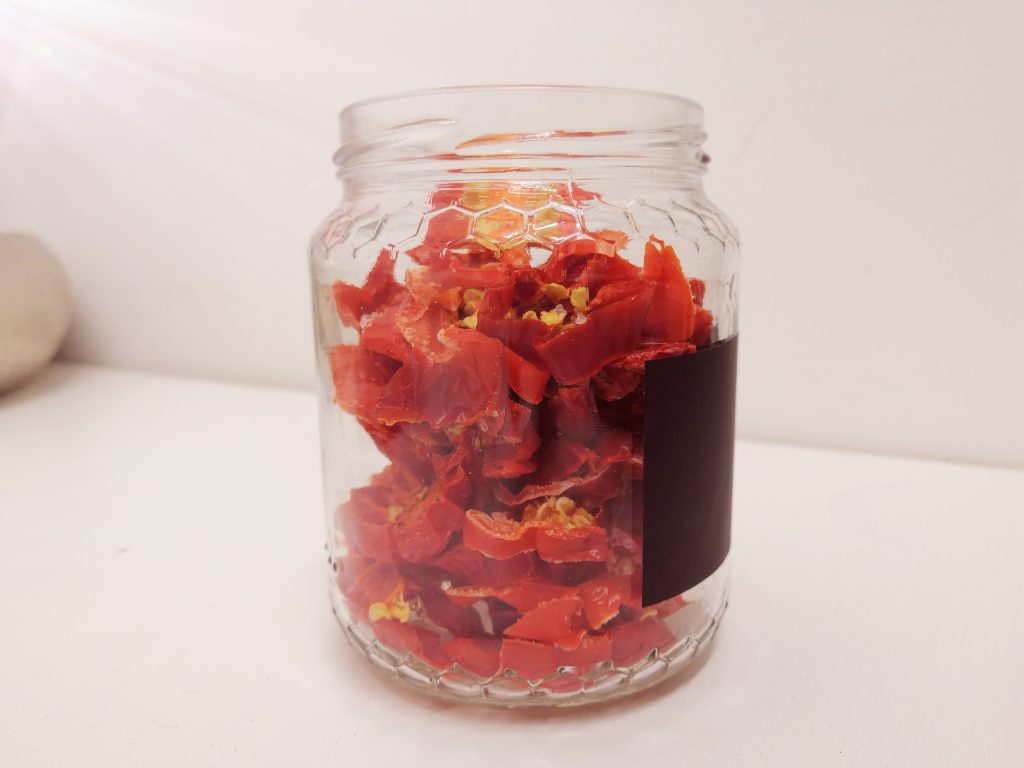 The second step is to add salt over all the peppers on the plate. This is an important step. The salt will take all the extra moisture out of the peppers and therefor it will prevent the peppers to ferment in a later stadium. Leave it for 2 or 3 days. Check and dispose the extra moist that is coming out the peppers in the meantime.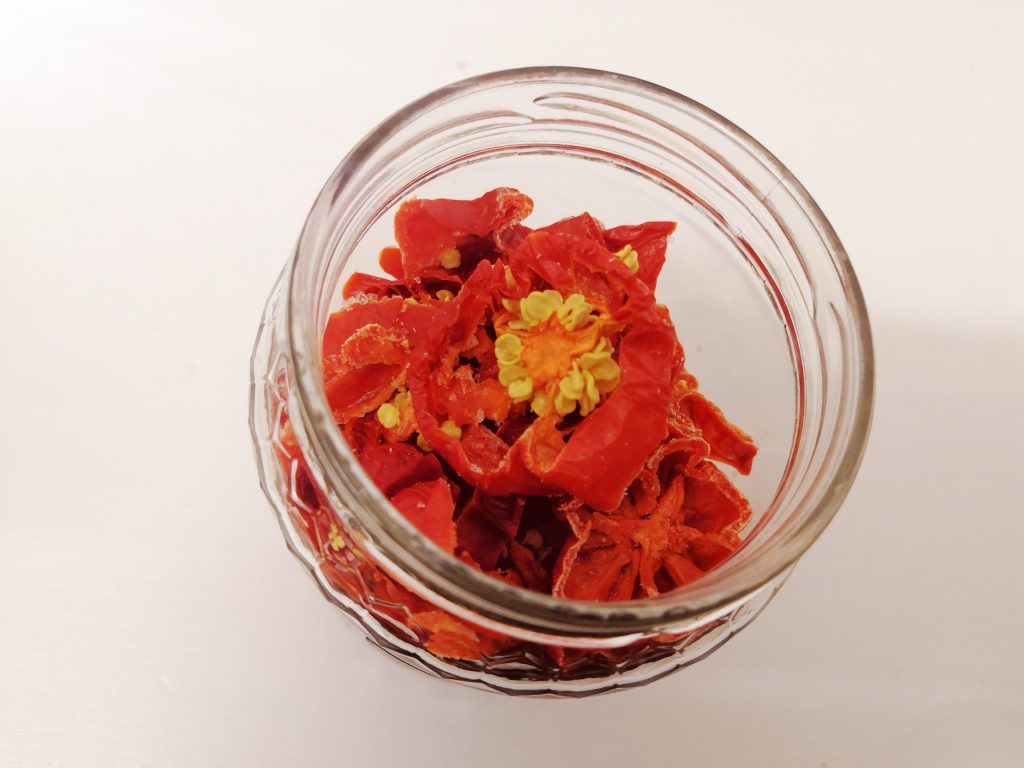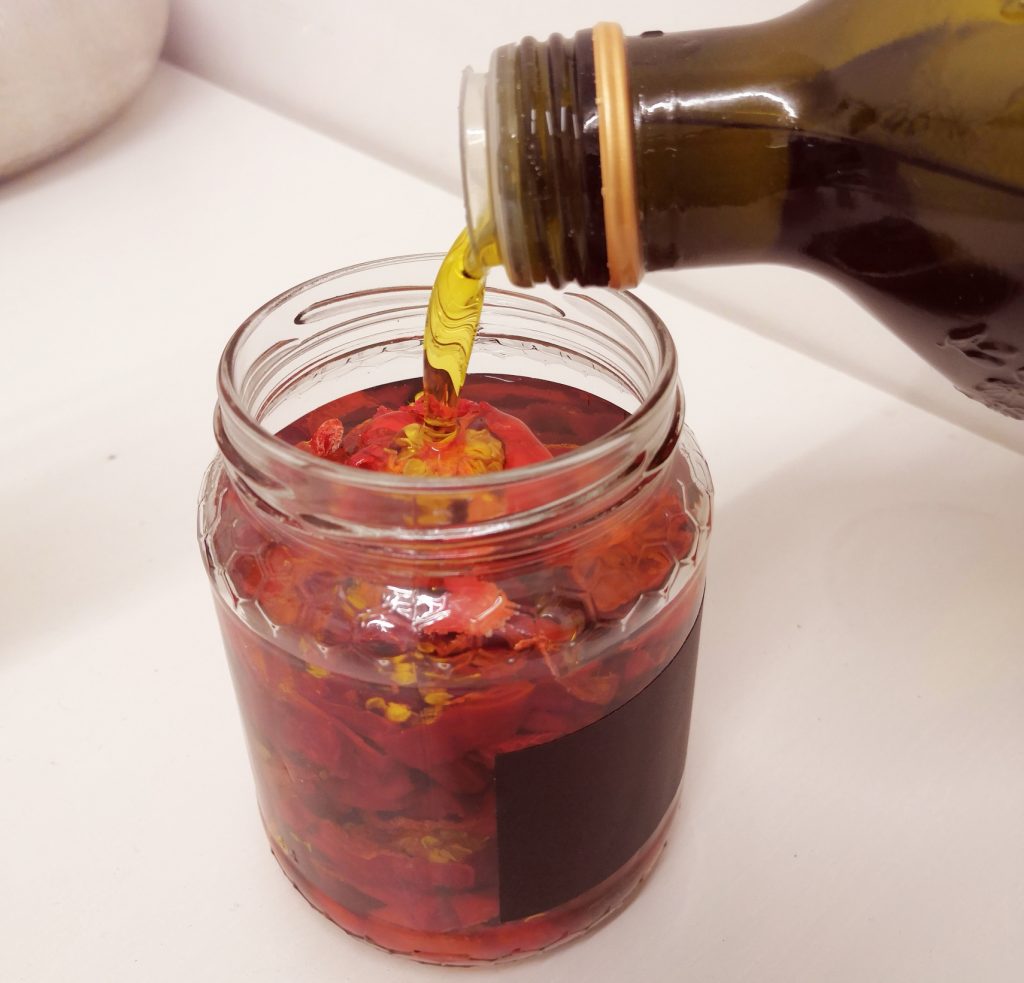 The third step is after the waiting. After the third day they should be almost dry. If they are almost dry, put some gloves on again and remove as much salt as you can see on each and every piece of pepper. Place the clean pieces in a clean container and fill the container up with the extra virgin olive oil.
Voila! You've made some hot homemade chili oil. If you want the oil to be hot, give it a month or so for the oil to extract the spiciness of the peppers. So please keep it aside and trust me you will enjoy it much better after some time. Add a nice label on it and give it away as a present. Guaranteed you will be original with your homemade Chili Oil.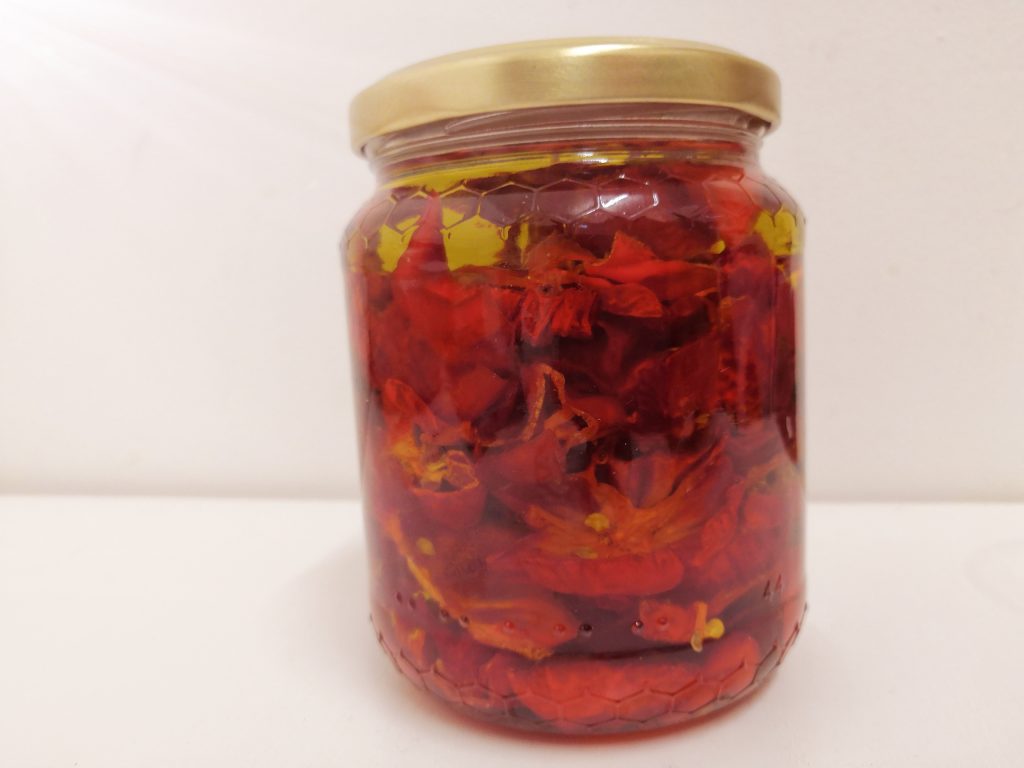 Chili oil is one of my favorite things to make at home. Super easy to do as well. This time for the blog, I did use the Scotch Bonnets peppers.
Hope you got excited to make one yourself and if you like this blog please give it some stars below.
Thank you, MissWidjaja