Hi Lovely Readers, Welcome back to my blog. Finally a travel  blog YEAHHH!!! It has been a while that  I wrote a travel blog, meanly because I didn't travel. (I am not complaining!) Let's be honest, London has a lot to offer so I am still pretty satisfied with everything I am discovering in London city.
We all need to get away sometimes to just relax and get some fresh  (new) energy. We had an extra long holiday weekend, so this time we went for a short trip to Rome, Fiumicino. Meanly because we were invited by a relative in Fiumicino, which was really nice and fortunately we had some time to spend in Rome.
Two years ago I went to Rome for two weeks, so I already saw a lot in this amazing city. I didn't blog about that trip, so in this blog I will include all the best of my two weeks trip I did to this ancient city. Of course on top of my experience during my latest trip.
Like all my travel blogs, I am going to tell you what we saw and where we ate. This time we slept at a relative place which was in a really nice apartment in Fiumicino near the airport. If I can find any pros and cons, I will let you guys know.
If you like Italian food, seafood and wine…Don't Go! I would suggest to definitely check the restaurants below in this blog for the details where to eat. Enjoy!
What did we see
Let's go back to my trip from two years ago, because back then I saw lot from Rome. Unfortunately I didn't had my canon M10 camera back then, so some pictures are not so great.  (I KNOW) But I really wanted to show them to you to have an idea how beautiful it is there.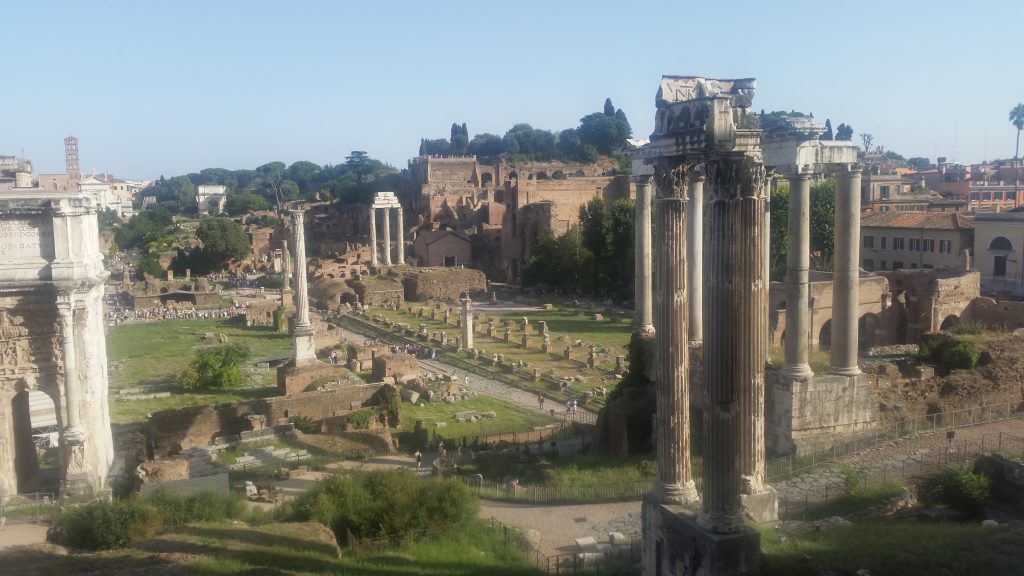 Foro Romano (If you buy a ticket here, you also get access to the Colosseum with the same ticket) Via della Salara Vecchia, 5/6, 00186 Roma RM
Here you will find a lot of ruins of important ancient government buildings. This was the city centre of ancient Rome. Just to walk in this amazing ancient place, made me fantasise how Roman people lived back then. (too be honest I just love history, so I have this fantasy with a lot of historical places/ monuments)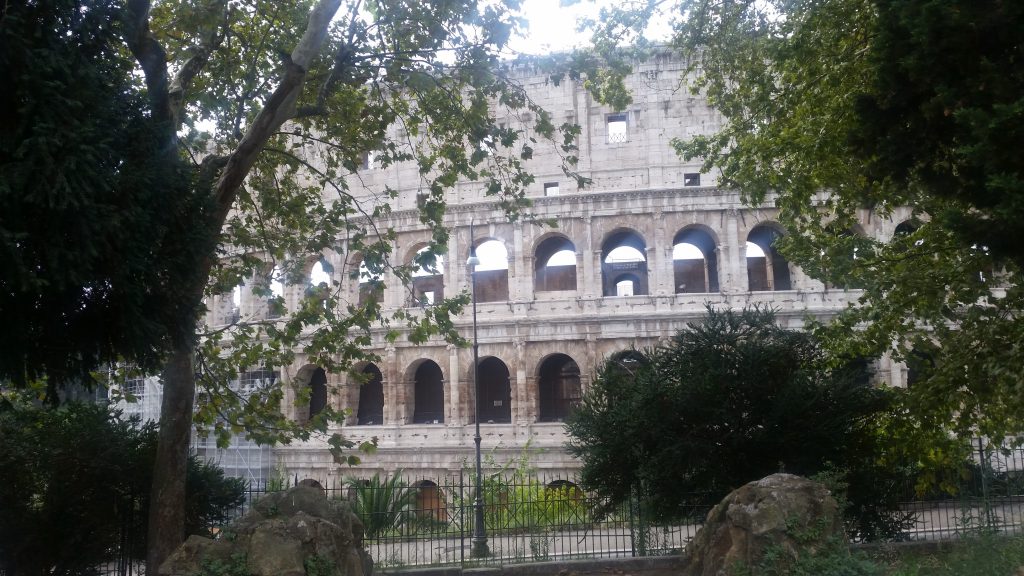 Also the Colosseum is a must see… just imagine sexy gladiators fighting in this theatrical area!
The mouth of Truth is such an iconic monument if you saw Roman Holiday with Audrey Hepburn. If you are at this spot, you will probable want to put your hand inside the mouth of Truth.. and feel a bit like Audrey Hepburn.
The must see places in Vatican City is the St. Peter's Basilica , the Sistine Chapel And the Vatican museum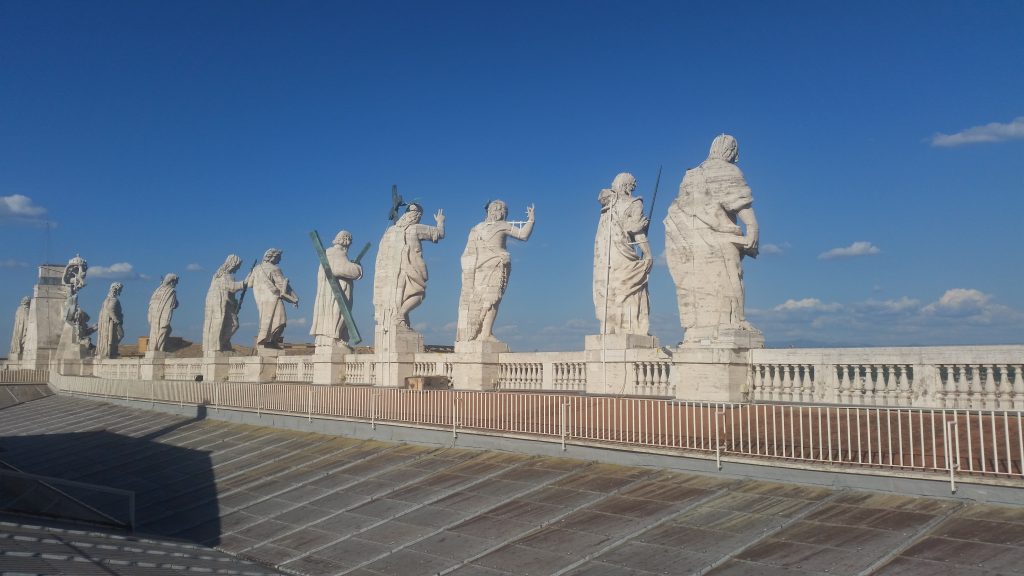 A tip is to buy your ticket for the Vatican museum online, so you don't have to wait too long.
Then after you visit the museum, you will enter the Sistine Chapel (no pictures are allowed). If you leave this Chapel, you can choose to go left or right (right is the exit for groups) but I went anyway to the right, because this way will lead you to the St. Peter's Coppola.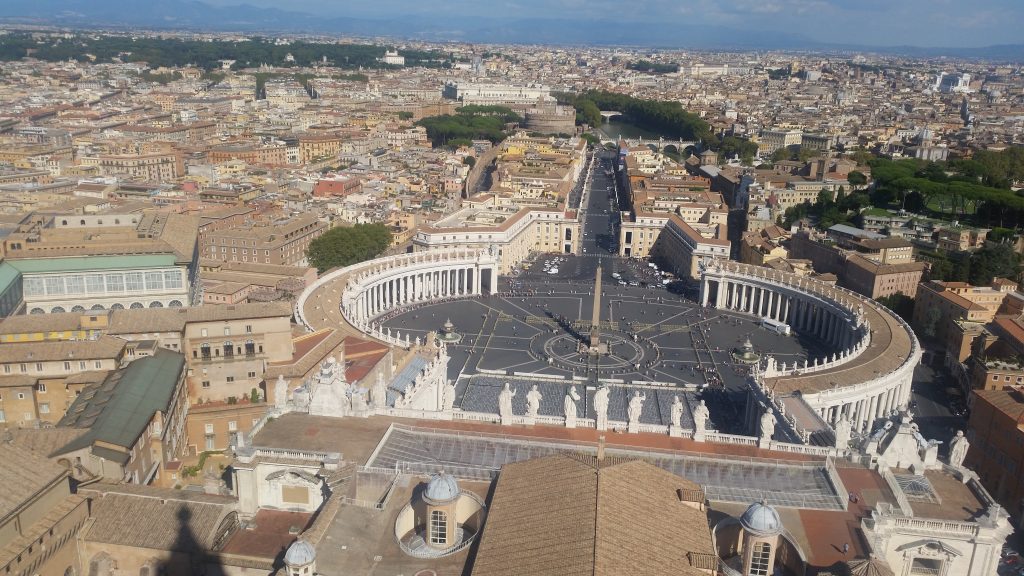 So this means you don't have to wait in the queue again and this will save you a lot of time.
The view from the Coppola is amazing! There are a lot of steps up, but trust me it is worth it!
This is a nice square where you can find one of Bernini's fountains and a lot of creative people selling there art.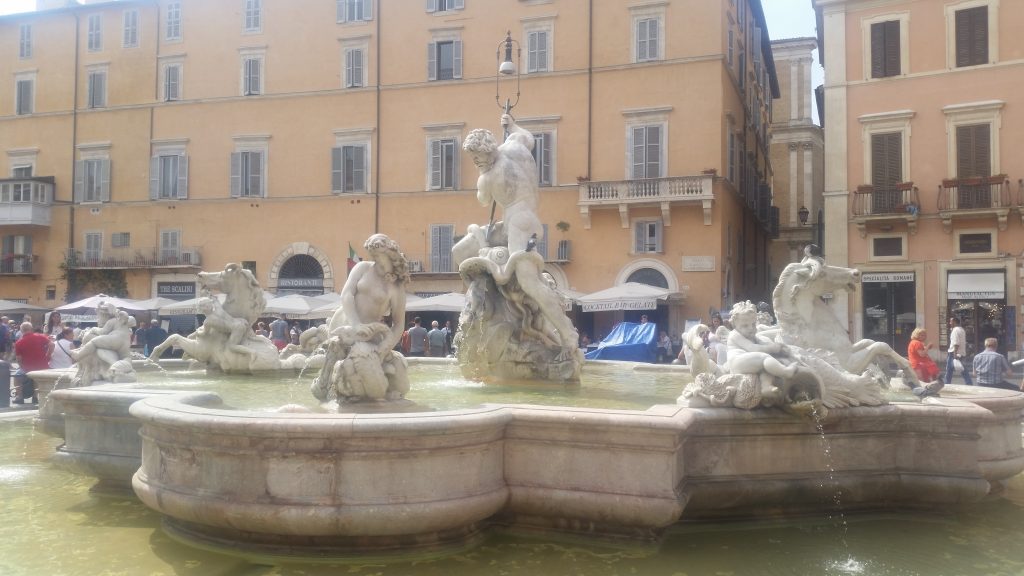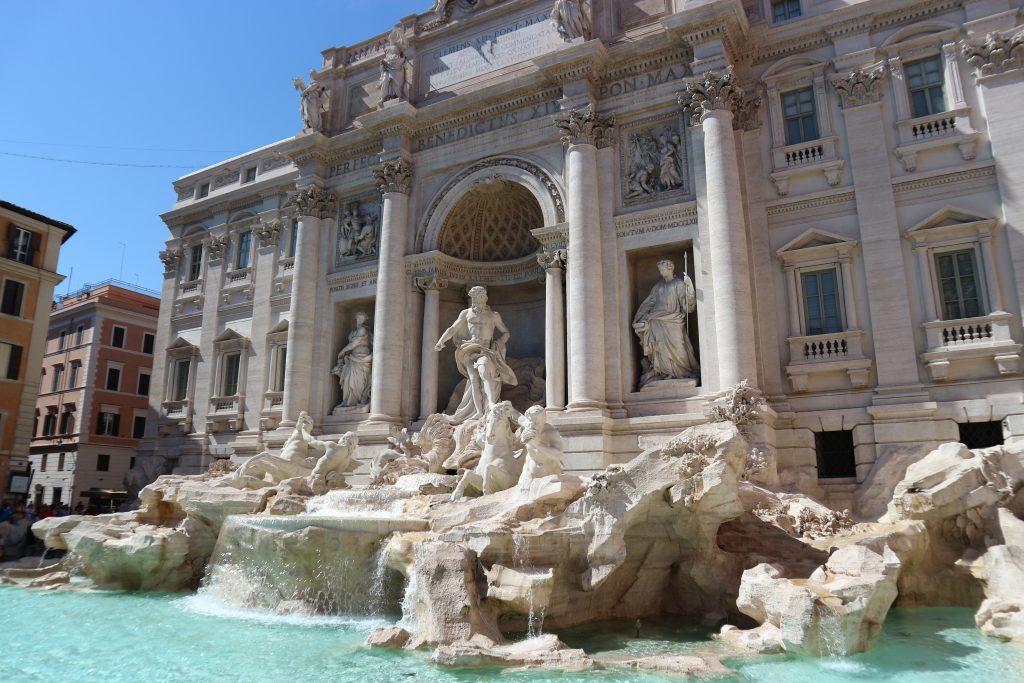 Fontana di Trevi is my favourite fountain ever around the world. It's so massive and beautiful ,I could sit there for hours.
(Almost impossible with all the tourists) But I really enjoy just looking at this fountain. It is super romantic and reminds me of the movie La Dolce Vita.
On this square you can find the "twin" churches of Santa Maria in Montesanto and Santa Maria dei Miracoli.
Via Nationale and Via del Corso
On the Via Nationale and Via del Corso you can find the high street shops, the exclusive shops and the mainstream shops, for the shopaholics among us.
Look through the hole to see the st. Peter's Basilica from the secret garden. It is really an one of a kind view.
At the Basilica di Santa Maria Maggiore you can find the baby crypt of Jesus Christ. If this doesn't make you want to go to Rome.. I don't know what will 😛
From here you will have a great view on the Foro Romano and of course lots of Roman history in this museum.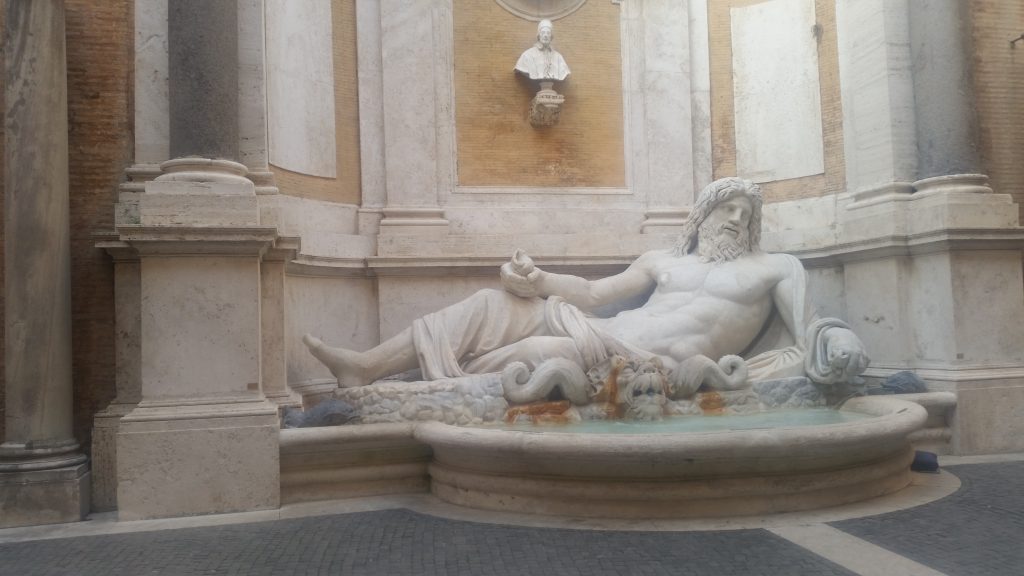 This is a square without a church, with lots of food markets on the street.
Pantheon Piazza della Rotonda, 00186 Roma RM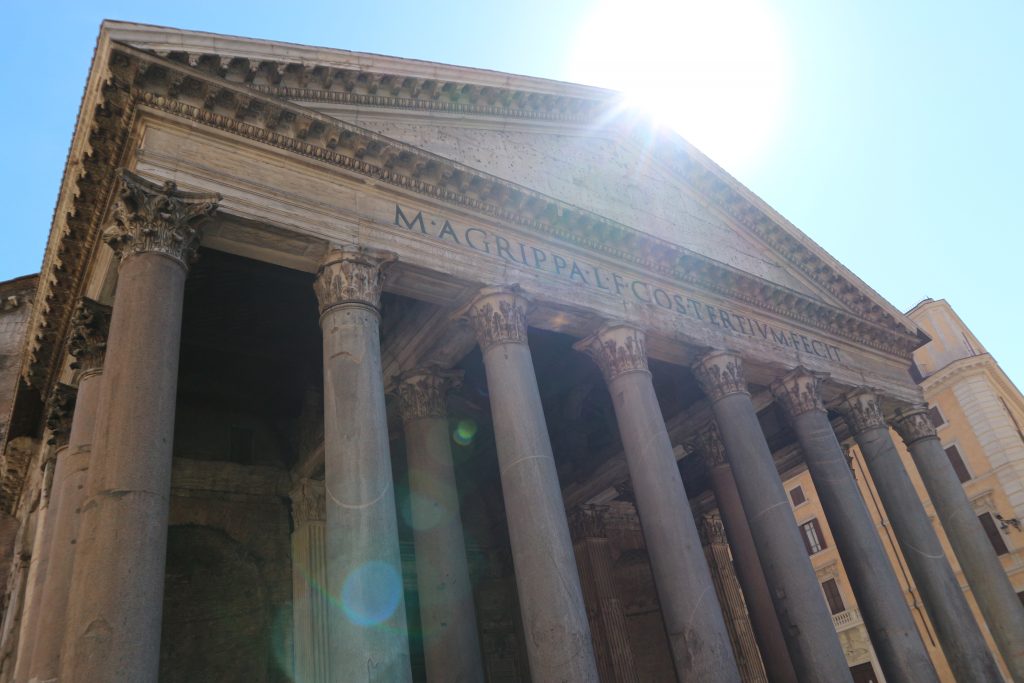 Best view of Rome and great for a nice walk. For the romantics among us… this is a great place to walk around and just enjoy the environment.
At this market I bought a leather black jacket with fringes. Still in love with it! I am pretty sure Via Sannio was the Flea Market we went to. You can find a lot of second hand clothing, army  survival stuff, motorbike clothing  and  lots of new leather clothing. It is located near San Giovanni metro station, were you also can find the St.John's Lateran Archbasilica ( Basilica di San Giovanni in Laterano)
In Frascati it is nice to have dinner at night. From here you will see the lights in Rome.
This time we saw some new things in Rome, yes it is possible !
Somehow I missed this fountain the first time I visited Rome. It is not a big fountain, but for me it was something i definitely wouldn't want to miss.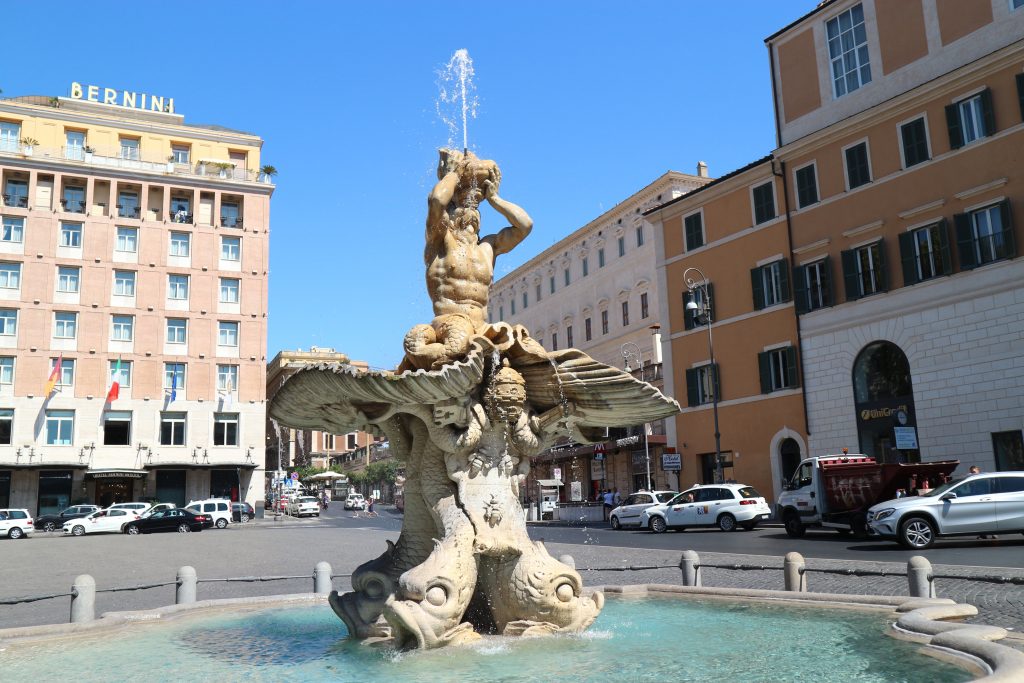 Also, this one was on my list. Not that I am a big fan of skeletons. But there is much more to see than the skeletons. Like the Caravaggio painting "Saint Francis in Prayer".
I am a big fan of Caravaggio and of course in Rome you can find a lot of his paintings.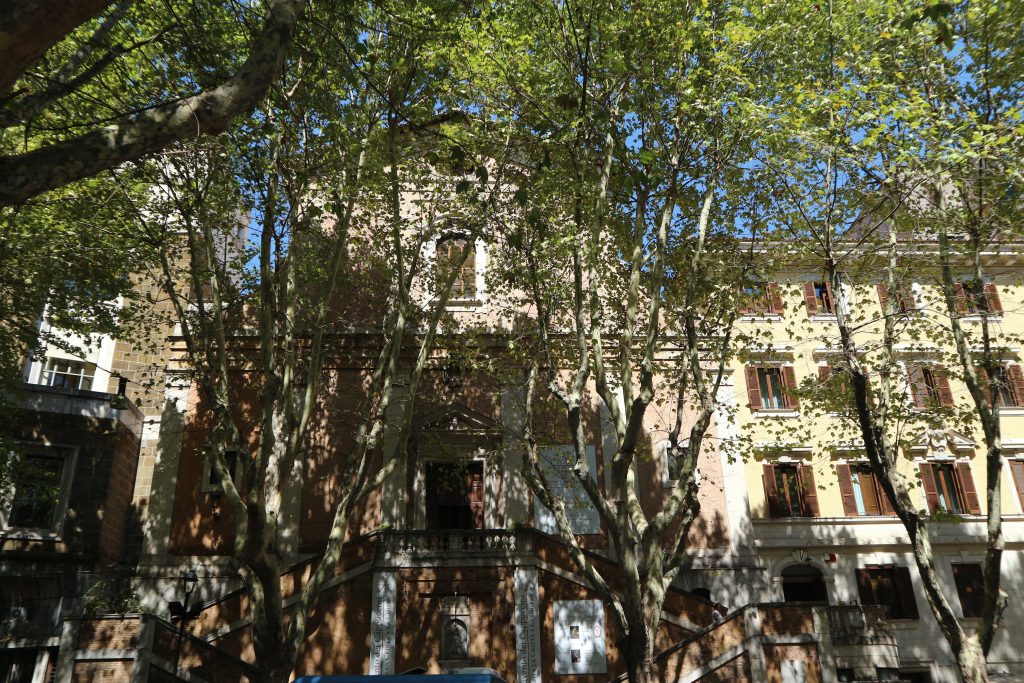 This Basilica used to be a part of a huge Roman spa. A spa for the whole city. There are still some parts left of the original Spa.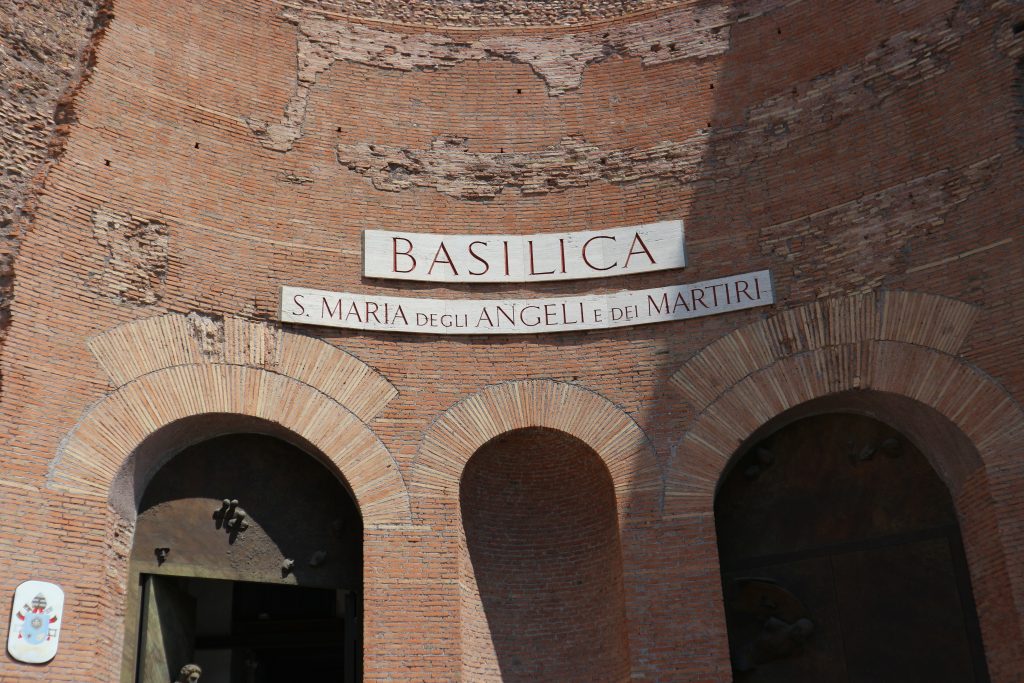 Leather shop Very Pel Via Cavour, 174/176, 00184 Roma, RM
The owner makes every leather item in his shop. It is a small shop where you can find leather bags and jackets. The bags for men are amazing. Also, the leather jackets for women. Because it is all handmade the prices are higher but the quality is excellent.
Easy to visit Ostia by car
Go to the boulevard and the Pontile di Ostia for a view of the beautiful sea. Lots of locals in the weekend having fun in this area. You can have drinks, have dinner, eat Gelato or go out in this area.
Where did we eat
Different restaurants are good in this area. This area is alive at night with lots of street artists just on the other side of the river.
One of the best Arancini you will find in this place.
They have the best pizza's in town and my favourite Insalata di Mare.
If you love seafood like me, really try this seafood salad. It is really amazing!!! I will never forget about this one!
This time we ate at these places
OHHH this restaurant was AMAZING! We ate like twelve different seafood dishes and that was just before the main course.
Pizzaria Positano Via Isole del Capo Verde, 273, 00121 Lido Di Ostia, Roma RM, Italië
Here they have excellent Italian pizzas. They were once or twice champions in making the best Italian pizzas.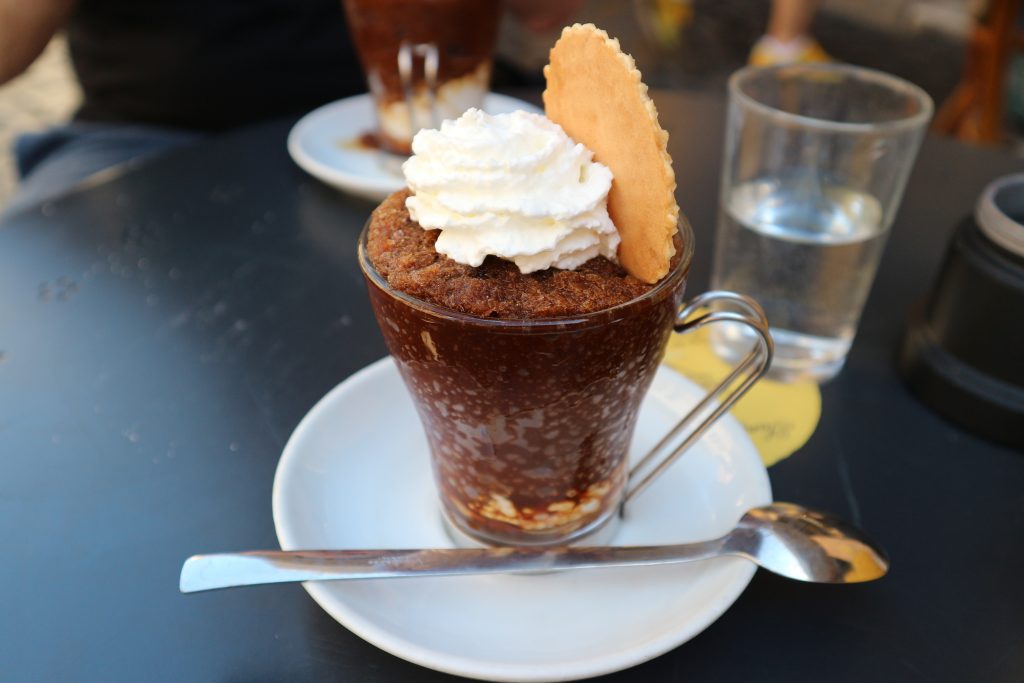 You can get the best coffee at Sant Eustachio !
You can find it at Piazza di San Eustachio, 82, 00186 Roma RM
Advantage
In Rome, you have a lot of Drink water in and around the city. Not all fountains, but you will always find a fountain with Drink water. Just bring you water bottle with you to fill it up somewhere.
Everywhere you would like to go in the city is walk-able, but if you don't want to walk a lot, just take the bus or metro. It is cheap.
Some roads in Rome are made with these lava stones. This makes it sometimes a bit difficult to walk on, so bring your most comfortable shoes with you. You will need it!
Disadvantage
For me the best period to go is in September. In August, it can be too hot. Beside this I can't think of any disadvantages.
Wow I see I saw a lot in Rome, but there is always something new to discover in this city. This city really has a special place in my heart. Very romantic, great food and lots of history…
So enjoy every moment when you are in this magical city!
Ciao! ♥ Miss Widjaja 
If you like the blog please share it on Facebook.