Hello Beautiful Souls! As you know by now, I travelled to Greece to visit Athens and five different islands in two weeks. The second visit was to the idyllic Island of Syros. After Syros, we moved to the smallest Island, Paros. Next was the largest Island of the Cyclades, Naxos. The fourth Island is the well-known Santorini, which, unlike all the other Islands I have been to, is on a cliff/caldera. Finally, we are ending the exquisite two weeks of Greece on the Island of Crete. Specifically, the city named Chania. 
Here is the itinerary of my five things to do in Chania within two days.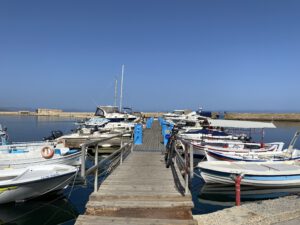 The old Venetian Harbour of Chania
Chania is a beautiful 14th-century harbour with [lots of] narrow streets and restaurants on the boulevard side near the waterfront.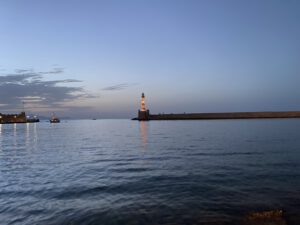 The lighthouse of Chania
When you walk around, towards the old Venetian Harbour, you will see the lighthouse. The lighthouse has influences from Venetia, Egypt and the Ottoman. Walking around the harbour, you will find many [touristic] restaurants. One of the things I like about walking in the old Venetian Harbour is the constant fresh breeze of air.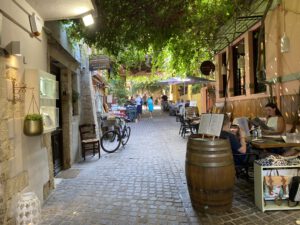 Explore the streets of Chania
The streets here in Chania are one of the most gorgeous streets I have seen. With all the Venetian influences, you feel like you are in Italy. Walking around, you will find some authentic al fresco restaurants and shops. The shops in the old town are excellent for buying some "real" souvenirs, like organic soaps, extra virgin olive oils and gorgeous jewellery.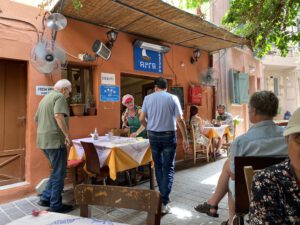 One of my favourite restaurants is in the Old Town, owned by an old lady and her family, is called Argo Cafe Tavern. I had one of the best octopus salads here for lunch.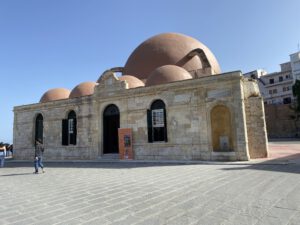 Giali Tzamisi mosque
This mosque is a peculiar building from the 17th century. The building is now open for exhibitions. During my holiday there was a photo exhibition.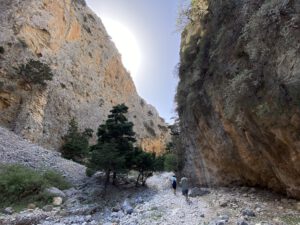 Imbros Gorge
The Imbros Gorge is an 11K long hike through a canyon. Best to start early morning to avoid the burning sun. Walking this gorge will take around two or three hours and end in the village of Kommitádes. There is a cafe/ bar to relax and drink after the hike. 
[metaslider id="13081″]
#hellotravel #Greece #livingabroad #happy #goodvibes #misswidjaja2023 #mwlifeafter35 #hellogems #staycreative⁠ #itinerary5things2days #Chania #summerholidays #meetingnewpeople #familytrip #Crete #whattodoinCreteChania #lighthouseofChania #oldtown #oldVenetianHarbourofChania #ArgoCafeTavern #GialiTzamisi #ImbrosGorge #Kommitádes @discover_chania @we_love_crete_ @skg_explorers