Hello Beautiful Souls! Welcome to the second blog post for this musical month of June! Get ready for an exhilarating journey into the world of musicals because today's spotlight is on Sylvia.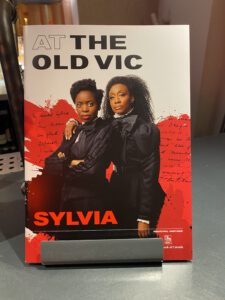 Sylvia is an extraordinary musical that pays homage to a fierce feminist and socialist who fearlessly fought for women's rights. In this "modern" and vibrant production, you'll be treated to a delightful fusion of dance, soul, funk, and hip-hop that will leave you grooving in your seat. If you're a fan of Hamilton, prepare to be captivated by Sylvia's magnetic charm!
This musical masterfully weaves together a tapestry of significant events, showcasing the Women's Social and Political Union, Sylvia's enchanting connection with Keir Hardie, the courageous suffragettes, and the formation of the East London Federation of Suffragettes led by Emily Davison. These powerful milestones ultimately led to the granting of voting rights for women over 30 in 1918.
I find immense joy in musicals that beautifully intertwine entertainment with educational value, shedding light on pivotal moments in history that paved the way for women's equality in society. And let me tell you, the incredible voice of Beverly Knight, alongside the entire talented cast, is simply out of this world!
Originally performed from January to April 2023, Sylvia has left an indelible mark on the hearts of its audiences. Stay tuned for more musical magic every Tuesday and Friday this month!
[metaslider id="13774″]
#hellolondon #londonlife #livingabroad #happy #goodvibes #misswidjaja2023 #mwlifeafter35 #hellogems #staycreative⁠ #musicals #sylvia #theatre #entertainment #suffragettes #womensright1918 #Londonmusicals #SylviaPankhurst #londonist #london.travelers #londoning #thingstodoinlondon #musicalmonth23 #musicalmonth #musicalJune @oldvictheatre