Hello Beautiful Souls! It is time for another food blog post at the Food Corner. There is a trend going on here on the food blogs because this is another fluffy bun discovery in Spitalfields Market. I love steamed buns, especially with lovely nourishing fillings. If you feel me, look no further!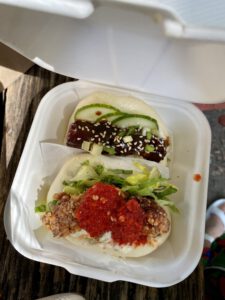 Yum Bun is a stall in the lovely Spitalfields Market. You will find them on a corner and near Dumpling Shack. It is just the other side in the corner. You can choose from their melting slow-roasted pork belly, Japanese fried chicken and two vegan options (Tofu or Mushroom).
They sell their buns for a great value [£5,- each or two for the price of £9,50 or go for the value pack box which is £10,-]. Another surprisingly delicious thing here is the fresh passionfruit iced jasmine tea. It is heaven if you are a passionfruit lover like me. Trust me.
[metaslider id="9832″]
#hellolondon #londonlife #livingabroad #happy #goodvibes #misswidjaja2023 #mwlifeafter35 #bao #baobuns⁠ #Japanesefood #lunch #london #SpitalfieldsMarket #fluffybuns #bunbox #freshpassionfruiticedjasminetea @yum_bun #londonblogger @oldspitalfieldsmarket #londonist #london.travelers #londoning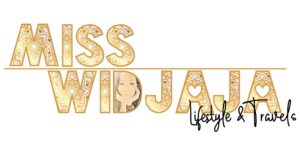 *prices might have been increased by the time this blog is online.