Hello Beautiful Souls, Welcome to another weekly blog post on Miss Widjaja.com. During this period, I finally got time to try another restaurant in the Bao chain in London, Bao Kings Cross.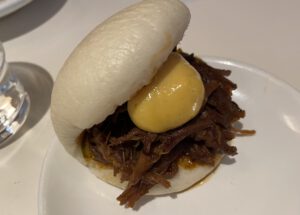 You all know I love fluffy bao buns. The buns here are just that. I like to try different fillings of the buns they have in each restaurant. For example, Bao Soho is great for their Confit pork Bao. [Mouthwatering]. At Bao Noodles, I would [definitely] try the noodles. The prawn and Classic buns were both yummy at this place.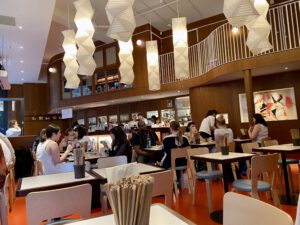 So what did I try at Kings Cross? I tried the Beef Short Rib bun. It was on point and delicious. I think they are famous for their rice plates at this restaurant. One I should try next is the forty-day-aged Beef, Tapei Butter Rice, which is only available at this location. The inside of the restaurant looks so authentic. It is a reimage of nostalgic Taiwan. This restaurant is the busiest so far. It might be because it is at Pancras Square, which has [already] a lot of traffic because of its location.
[metaslider id="9892″]
#hellolondon #londonlife #livingabroad #happy #goodvibes #misswidjaja2022 #mwlifeafter35 #bao #baokingscross #Taiwanesefood #lunch #london #TimeoutLondon #baobuns @bao.london @timeoutlondon #londonist #london.travelers #londoning #londonblogger