Hello Beautiful Souls! Another [short] blog, but for dumpling lovers. These are two dumpling stands in [the area of] Shoreditch and Brick Lane, which became one of my favourites.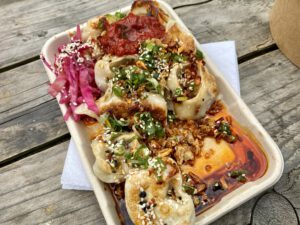 Tibet Kitchen London  
Tibet Kitchen London is near the Truman Brewery. They have fried or steamed momo dumplings with all kinds of fillings. The momo dumplings are [very] tasty and fill you up.  A tip is to ask for steamed dumplings because the fried ones might be heavy on the stomach.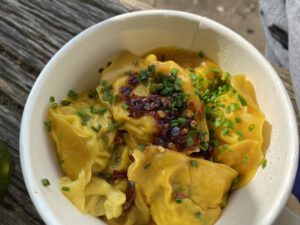 Dumpling Shack
You will find them in the old Spitalfield Market near Liverpool Street. Dumpling Shack serves delicious steamed dumplings and is very light on the stomach. You can also combine them with some noodles. Both places are very affordable and in creative areas to hop around.
[metaslider id="6704″]
#hellolondon #londonlife #livingabroad #happy #goodvibes #misswidjaja2022 #mwlifeafter35 #hellogems #staycreative⁠ #hiddenfood #tibetkitchen #momotibet #momo #dumplings #bricklane #shoreditch #dumplingshack #oldspitalfieldmarket #wontondumplings @tibetkitchenlondon @dumplingshack