Hello Beautiful Souls! It is busy at the food corner because here is another food-related blog post for Foodtober. We do love food and drinks. This tiny cafe on Shaftesbury Avenue is always busy. [Ok,] This might be because they have seats for a small number of people. Shibuya Soho is a Japanese home cafe that offers delicious delicacies from Japanese cafe cuisine.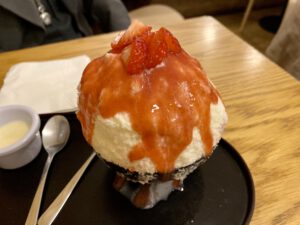 So what can you order in this cafe? Their famous Bingsu ice cream is a must-have. It is shaved flakes of ice from milk with different toppings. Very light ice cream next to that the ice cream is big as a mountain.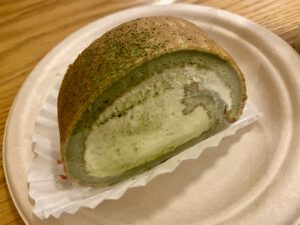 Another thing that I tried is their Matcha tea and Matcha Roll cake. It is a sponge cake filled with whipped green tea cream. You can [even] have something warm like a Ton Katsy Curry or a Sparkling Sake cocktail.
That is the beauty of a city like London. London has [just] so many cuisines and places from around the world to offer. I love to try them all.
[metaslider id="8536″]
#hellolondon #londonlife #livingabroad #happy #goodvibes #misswidjaja2022 #mwlifeafter35 #hellogems #finedinning⁠ #Japanesecafe #Bingsu #icecream #london #shibuyasoho #homecafe #matchatea #matcharoll #cake #katsucurry @shibuyasoho #HELLOFOODIE #FOODTOBER