Hello Beautiful Souls! As part of last year's Halloween, I went on the Jack the Ripper Halloween tour by London Walks. Don't worry the Halloween tour is not as scary as it sounds.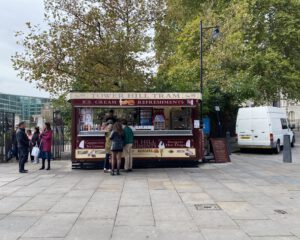 It was very intriguing to hear about each murder the Ripper did in detail and all the conspiracy theories behind it. I don't want to say too much because the tour is worth every penny.
The guides from London Walks are incredible storytellers. They take you back into the period when these murders happened and at the crime scene. London city at night is the perfect decor to walk around these places where it must have happened.
To go on any of the London Walks tours, click here.
@londonwalksofficial #hellolondon #londonlife #livingabroad #happy #goodvibes #misswidjaja2023 #mwlifeafter35 #hellogems #staycreative⁠ #hiddengems #Jacktheripper #londonWalks #London #halloween #ghosttour #friends #funexperiences #guidedtours #londonist #london.travelers #londoning