Hello Beautiful Souls! It is time for another food blog post at the Food Corner. I can't believe there are still so many restaurants to discover here in London. Here is a lovely and sophisticated plant-based [vegan] restaurant in Knightsbridge named Holy Carrot.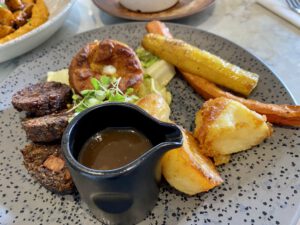 Holy Carrot is known for its inventive plant-based recipes. You can even drink some mystical cocktails at the Holy bar. This time I went on a Sunday afternoon and had an outstanding Sunday Brunch named the Holy Sunday Roast. The cauliflower with truffled cheese and the roast chestnut mushroom tasted [exactly] like a proper Sunday Roast. I enjoyed every bit of it.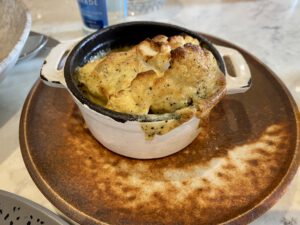 This vegan restaurant also does a lunch and main menu, which are slightly different from the brunch menu. I am [very] curious to go to their Holy bar and try one of their cocktails inspired by the Major Arcana tarot cards. I will leave this for another time. 
[metaslider id="10388″]
#hellolondon #londonlife #livingabroad #happy #goodvibes #misswidjaja2023 #mwlifeafter35 #lifestyleandtravels #vegan #plantbased⁠ #veganfood #lunch #london #brunch #sundayroast #knightsbridge #holycarrot @holycarrotrestaurant @holybarlondon #londonist #london.travelers #londoning #londonfoodblogger #londonblogger