Hello Beautiful Souls! Here is another Hello London Blog. This time of a festival I attended this April in Brick Lane. It was the first-ever Jazz Festival weekend in Brick Lane [also my first Jazz Festival ever]. I got to know a lot of [new] artists through this festival [very happy I did] and saw some artists I already knew and enjoyed. If this is happening next year again, count me in!
Shoreditch and Brick Lane is already a [fun] creative place to be. I discovered some great dumplings this weekend, which you can find in another blog; HELLO GEMS | DUMPLINGS.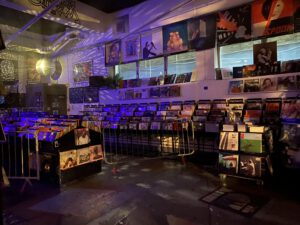 The first artist I saw was Judi Jackson. Judi had the most breathtaking voice I [ever] heard. Her live performance was just as brilliant and accurate as her voice on the album. She performed at the Roughtrade Record store on Thursday evening. I am super proud to have my first record signed by her. [Yeah] Such a delightful lady she is.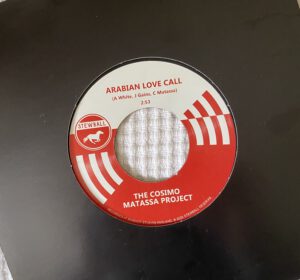 The next night we squeezed in a Nightjar live session. The Nightjar is one of my favourite Vintage cocktail bars in London. The live sessions in the Nightjar are one of a kind. The Cosimo Matassa Project did perform this evening at the Nightjar. I had to purchase their record, called Arabian love call because they were so jazzy. When I am at the Nightjar, it feels like you are back in time, enjoying the music like back in the days. If you go, please try the SoulKiss cocktail, you will [definitely] not regret it.
There were some free Jazz events, next to the paid ones. The Roughtrade Records had a performance of Poppy Adjuda. Cafe 1001 had a lovely saxophonist and DJ performing. Both events were free entrance, but the venues were busy and less enjoyable, maybe because it was for free. [If I am honest]
In the evening, I saw a performance by Cherise in Ninety One. Cherise is a brilliant vocalist – artist. I saw her perform before at the Hidden Jazz Club in Waterloo. Cherise's performance was lovely as usual. Unfortunately, I didn't enjoy the venue. The venue was too busy. I had to wait more than 40 minutes for our orders [food and drinks].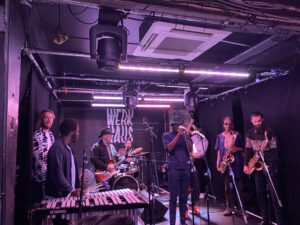 Last day of the Jazz Festival, I saw The Bangers Factory at Werkhaus. The Bangers Factory is a brilliant band under the London based trumpeter, composer and bandleader Mark Kavuma. They are [definitely] the highlight of the Brick Lane Jazz Festival [next to Judi Jackson]. Each band member specializes in an instrument. All members had excellent solos. [Of course, ] I had to buy their record as well.
The company and experiences at this Jazz Festival were all great. I enjoyed most of the time and was happy to know so many great artists. My Jazz repertoire got so enriched.
To see all the performances of that weekend, go to my Instagram under the highlights; BRICK LANE JAZZ and part [2].
[metaslider id="6734″]
#bricklanejazzfestival #hellolondon #londonlife #livingabroad #happy #goodvibes #misswidjaja2022 #mwlifeafter35 #hellogems #jazzfestival #shoreditch #bricklane #JudiJackson #london #theNightjar #RoughtradeRecords #TheCosimoMatassaProject #PoppyAdjuda #Cafe1001 #Cherise #NinetyOne #TheBangersFactory #Werkhaus #MarkKavuma @bricklanejazzfestival @nightjar @cherisemusic @roughtraderecords @judiljackson