Hello Beautiful Souls! Today for my Foodtober series, I want to share my recent experience at Tombo, a Japanese cafe [with a passion for high-quality], healthy Japanese food and tea. Tombo opened its first location in South Kensington in 2009 with the vision that traditional Japanese ingredients and cooking techniques should be available to everyone in a modern and accessible way.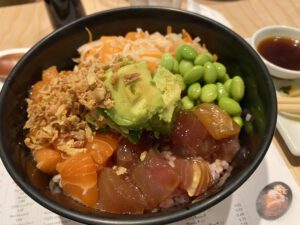 Their Japanese sushi poké bowls are a must-try on the menu, and everything they serve has to make you feel good and be good for you. As a lover of Japanese green tea, I was thrilled to see it showcased throughout the menu, including special drinks, cakes, and their famous soft-serve matcha ice cream.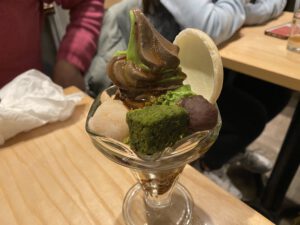 During my visit, I indulged in the Kyoto Kaisen poké bowl and steamed prawn dumplings while my friend enjoyed the Unagi Donburi. We couldn't resist trying the matcha cake and Tombo ice cream for dessert.
Tombo, which means 'dragonfly' in Japanese, symbolizes renewal and represents the natural positive force they strive to create in their cafes, food, tea, and people. I can attest that the food, drinks, and ambience at Tombo left me feeling renewed and satisfied. It is a suitable place for a casual catch-up.
[metaslider id="14043″]
#JapaneseCuisine #HealthyFood #TeaLovers #SouthKensington #MatchaIceCream #PokeBowls #hellolondon #londonlife #livingabroad #happy #goodvibes #misswidjaja2023 #mwlifeafter35 #hellogems #staycreative⁠ #japan #londonfoodies #London #london.travelers #lifestyle #foodcorner #londonist #london.travelers #londoning #tombo #thingstodoinlondon #foodtober #hellofoodie #foodblogger #hiddengem @tombo_london