Hello Beautiful Souls! Welcome back to a new "Hello Foodie" blog post this #Foodtober here in September. Are you ready for this hidden gem? This Ramen restaurant will take you [back] to Japan in the 1970s. Yokocho is a retro ramen bar with regional Japanese ramen cuisine hidden in the heart of central London.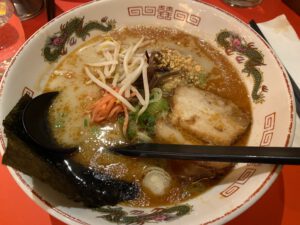 If you are here, definitely try one of their ramen. They have [lots of] other dishes [as well], like Katsy Curry and sides like bao buns. I tried the BBQ Pork Belly Bun and Kumamoto Tonkotsu Ramen. Both were tasty and good.
It is a lovely place for a casual lunch date with friends, family or a date.
[metaslider id="13950″]
#hellolondon #londonlife #livingabroad #happy #goodvibes #misswidjaja2023 #mwlifeafter35 #hellogems #staycreative⁠ #japan1970 #londonfoodies #London #london.travelers #lifestyle #foodcorner #londonist #london.travelers #londoning #heddonyokocho #thingstodoinlondon #foodtober #hellofoodie #foodblogger  #ramen #retroramenbar #japanesecuisine #hiddengem @ramenyokocho