During the quarantine that we are all in at the moment, I am trying to find my passion again in certain things. So what am I enjoying lately? I wouldn't expect that I would enjoy painting again, but I did! This Easter weekend I started with a painting that was waiting for me to finish in a very long time. Let's see, it has been waiting for me since somewhere last year.
This painting started to get a lot of dust, but I knew I wanted to finish it someday. Quite happy I still have my paint stuff around and I finally finished this painting in two days. I did already a lot on this painting last year, like the sexy red background and the lady in nude. So this wasn't a real struggle to start with.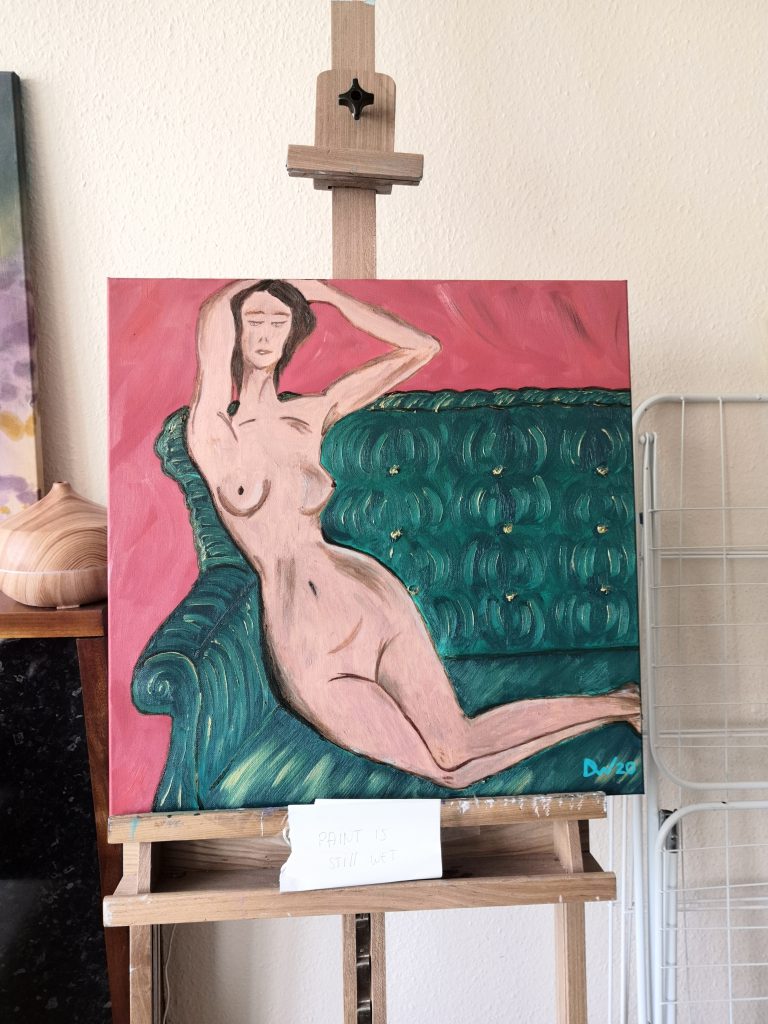 For the couch, I wanted to create a velvet luxurious old couch, but not too realistic. Even if reality is quite hard for me to paint. After I did the couch, the lady needed a bit more definition, so you could see her actually posing very relaxed on the couch. I am very happy with the end result and I got some nice compliments. (which I am really proud of, thanks everyone who likes the painting)
This painting is special to me because it is completely inspired by one of my favorite artists, Modigliani. A few years ago, I went to his exhibition here in London. It was one of the best exhibitions I ever saw. His style and his life story were both very intriguing to me.
Another painting I started and finished this Easter is a painting of one of my favorite dogs in the Netherland, Bento! I have to say this was really a huge challenge. Mainly because it is the first time ever that I painted an animal. The idea to paint an animal made me nervous, so I procrastinated a lot this weekend. I did it today, Monday the second day of Easter, and surprisingly I was done in a few hours. I didn't want to overdo it.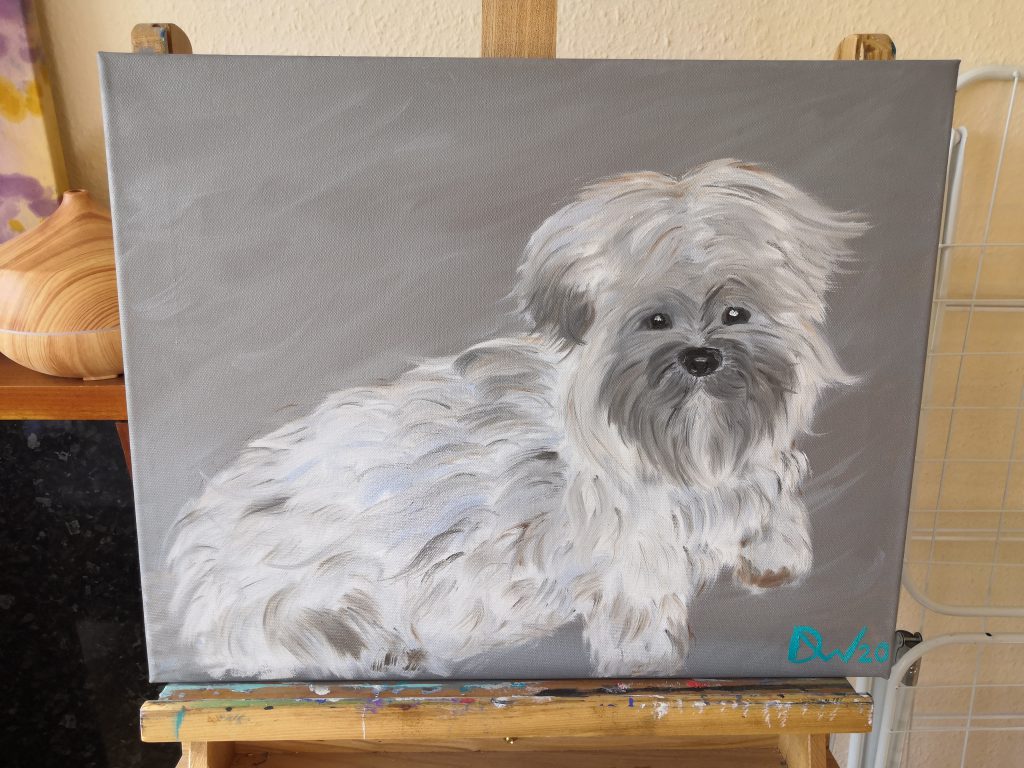 The technique I tried to use here is "Alla prima" (wet-on-wet) which means at "first attempted". However, the background I did this the day before (I cheated a bit), so only Bento, himself, is done "Alla prima".
Thank you for stopping by. I hope during this uncertain period you, your family and friends are safe and well. I hope you get inspired to do something you did enjoy before this corona period started, but due to whatever reason left it on the top shelves for a while. Just pick it up slowly, see if you can enjoy it again and take it day by day for now.
Stay Safe lovely people !