Hello Lovely people, I hope you are all safe and well during the lockdown in these uncertain times. Just to cheer you up and to inspire you hopefully with some easy delicious recipes I made so far in quarantine.
For this blog, I will just pick two of all the recipes I cooked recently. Most likely, you will find any of these recipes on the net. I am not always a strict follower of recipes, because I believe you should make it tasty for yourself. Also, a big thing is, I don't always have all the ingredients at home. However, if you want to impress a guest with an authentic recipe, you probably should follow the recipe step by step.
RISOTTO ALLA MILANESE
The first recipe, which I was quite impressed by myself is the Risotto Alla Milanese with porcine (mushrooms). To make it authentic click HERE.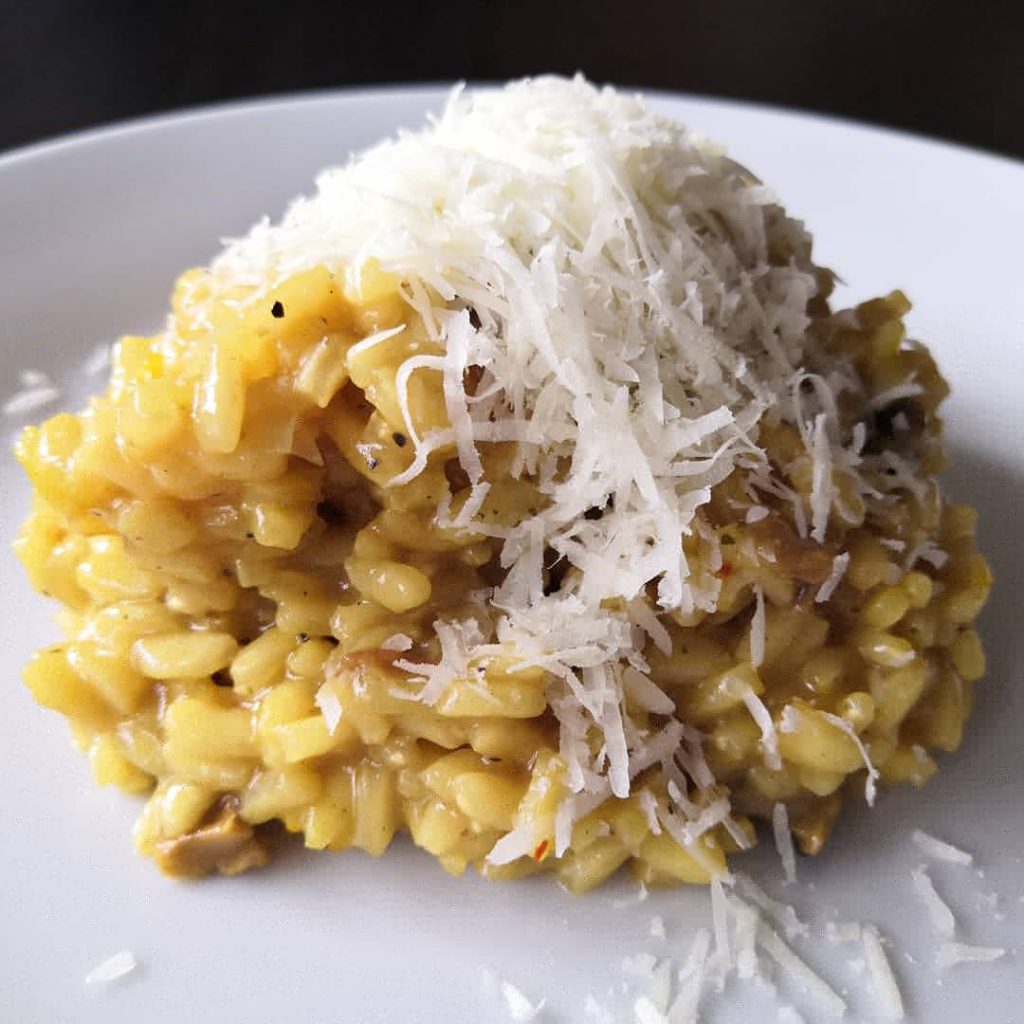 What do you need?
Risotto rice – Arborio
Butter
Onion finely chopped
Beef or chicken bouillon 1 litre more or less
Glass of white wine
20g of Saffron powder
Grated Parmesan cheese
A bit of salt
To make it delicious and vegan, I substitute the following:
Butter – extra virgin olive oil
Beef or chicken bouillon – vegetable bouillon and the porcini stock
Grated Parmesan cheese – vegan cheese
What's next?
The next step is the most important, after this, you will only need to stir until it is gone. Make sure you prepare the bouillon before, so it is ready to go. If you make it vegan, put some extra water to soak the porcini in, so you can use it as extra bouillon as well.
First, put the butter or olive oil in a pan. Add the chopped onions, stir the onions with the butter/olive oil a few minutes and then add the rice. Stir until the rice is completely covered with the fat of the butter or olive oil. Next, add the glass of white wine and stir. Let the wine breathe, so the alcohol will evaporate. Usually, this will take a few minutes.
After this, your main job is to add a bit of bouillon and keep stirring. Put the fire on medium-low heat and keep stirring and adding bouillon for 15 – 20 minutes. Check how long the rice needs to cook on the package.
The last 10 minutes add the Porcini mushroom in the mix. Put the saffron in a glass with a bit of bouillon before you add it to the risotto. If needed add a bit of salt and once done add the parmesan cheese. Et Voila!
NASI WITH KING PRAWNS 
The next recipe I would like to share is a Surinamese inspired Nasi with King Prawns.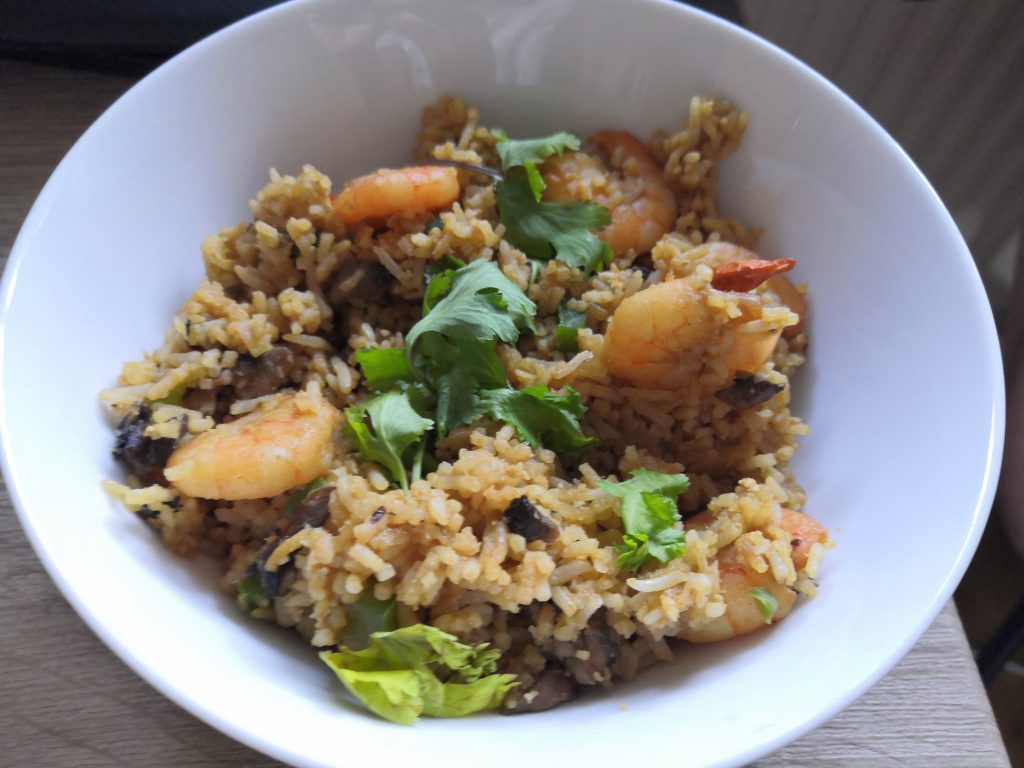 What do you need?
Maggie cubes (1x or 2x)
Extra virgin olive oil
Onions
Garlic
1 or 2 eggs
King's prawns
Any vegetables you like (I went for chopped bell peppers and mushroom)
White pepper
Ketjas Manis (sweet soy sauce)
Soy sauce
Basmati rice
Salt
What's next?
Make sure your rice is ready to go before you start.
Put the olive oil in a pan and let it heat up for a second before you add the eggs. Add the eggs and stir them up until you think they are done. Remove the eggs and keep them separated.
If needed add a bit more olive oil and heat up a bit before you add the garlic, onions, and Maggie. Wait until the garlic and onions get a bit of color then add the King prawns. Stir this a few minutes before you add the vegetables. Add the Ketjas Manis and Soy sauce (50/50). Taste to see which one you will need a bit more of.
The sauce in the pan will get a bit thick when this happens add the rice and mix it until every part of the rice is brown. Et Voila another delicious recipe done! I have to say this recipe reminds of the Surinamese homemade recipes my Mom makes. I was pretty happy I finally could make something so easy and delicious that reminds me of home.
Below are some other delicious recipes I tried in quarantine. Starting to love cooking and I think I improved a lot.
TIPS
Some basic tips I learned if you make some pasta (Italian) recipes. If you are making pasta with fish or seafood, don't add some cheese at the end. If you use onions don't use garlic as well. it is one or the other, which in the Asian cuisine we use both! Of course, you can do whatever you like and think is tasty, when no one is watching 😉
Stay Safe X Danielle