Hi Lovely Readers, this is a new week, therefor time for a new blog. Last week I haven't been in London so this will be a blog about (also one of my favourite things) … FOOD!!!  This time I cooked a simple pasta with seafood. It was a bit improvised but surprisingly delicious.
Let's call it "Frutti di Mare" (Seafood Spaghetti) because that is just what this is.
What you will need to make this;
Canned tomatoes
Onions
Garlic (big pieces)
Maggi (1x cube)
Salt
Pepper
Oregano
Chili
Seafood (boiled)
Spaghetti
How to make the sauce;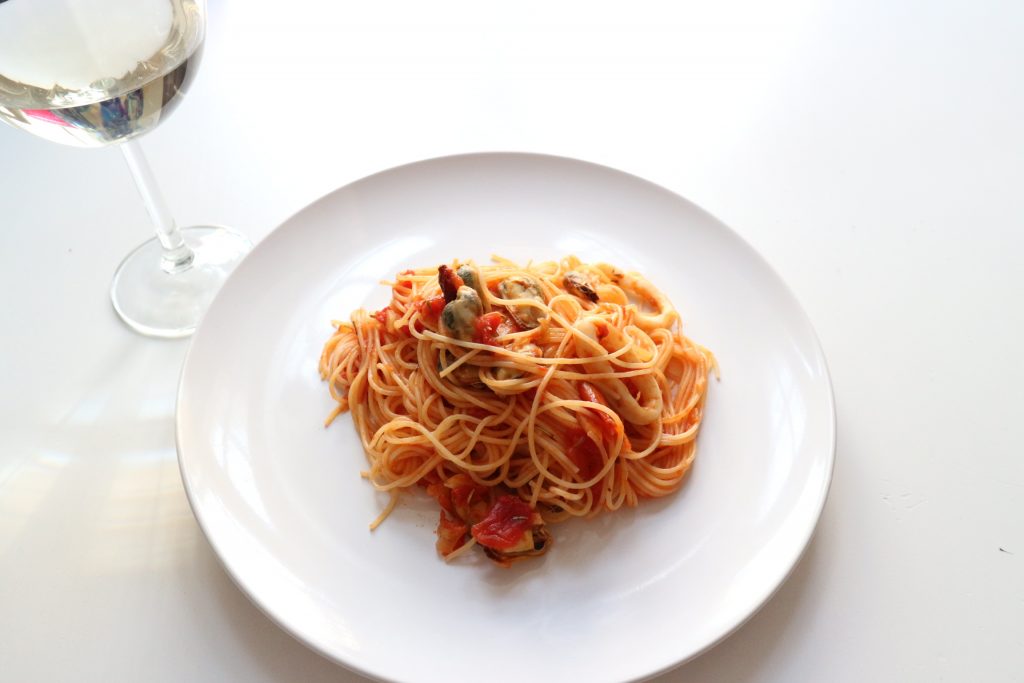 Chop the onions in tiny pieces. Put them in the frying pan with olive oil. When the onions are a bit fried or caramelised then you can bring the tomatoes to the pan. The rest of the herbs you can put as you like. Let it cook so all flavours come together.
So, make the sauce first without the seafood then when everything is ready mix the sauce, spaghetti and seafood together. It will take approximately about 20 min to make. EASY, RIGHT?!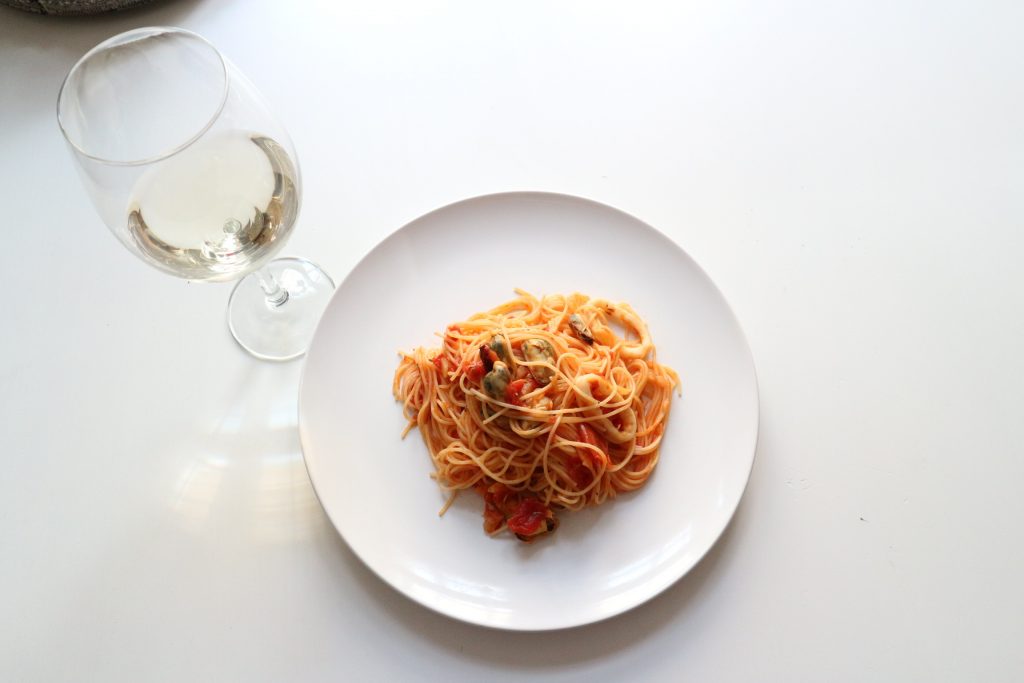 Tip;
The best is to use fresh seafood from the market. This time I made it with frozen seafood from the supermarket. But I've you what to impress someone… go for fresh seafood! and ofcourse some great white wine like Pinot Grigio.
Ciao! ♥ Miss Widjaja