Hello lovely people and Welcome to a new travel blog: Hello Sardinia. Finally the big holidays arrived a few months ago and off we went to beautiful Sardinia.
This journey did not start as well as expected due to a two hours delay. We had to rush a bit at Sardinia airport to be on time to collect the rental car. Fortunately the rental company waited as we arrived around midnight. Nevertheless, we got the car and there and then we began our journey through Sardinia. OYEAH!
Arriving at our house in Stintino, which is in the Northern part of the Island, is in one word AMAZING! The house is huge and beautiful, to be honest way too big for just the two of us. It had two bathrooms, three bedrooms on two floors. It has a beautiful and multi-functional kitchen for cooking, more than one balcony and a nice private garden to barbecue in. Looking from the front balcony we could see the sea. It is not a huge town, but definitely true that there are some beautiful beaches in this beautiful town.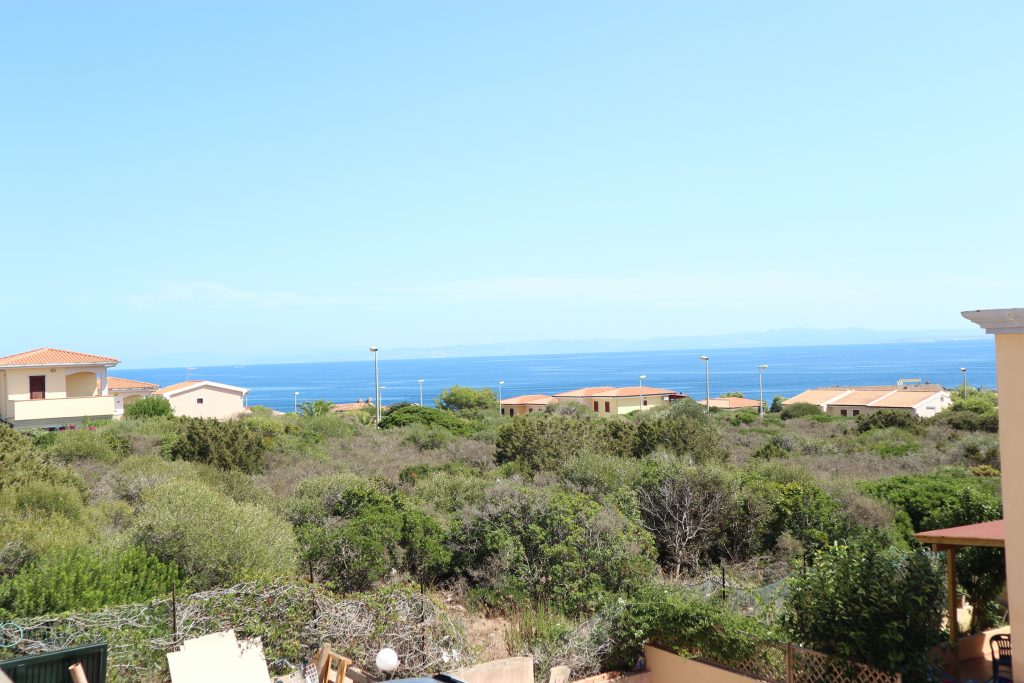 In the end we had two wonderful and relaxing weeks in Sardinia. It is quite a big island, so from one end to the other can take maximum three hours with the car.
Grab some hot choco (because it is already cold in London at the moment) and enjoy reading our suggestions and adventures on this beautiful island.
Stintino 
Beautiful Stintino. It is really true that the most beautiful beaches are located in this area. Of course we went to the La Pelosa beach the next day. Before we went to this beach, we had lunch at BAR SKIPPER DI LAGORIO. This is definitely a recommendation. We had some delicious tuna belly with white wine and an octopus salad. The best part was the view of the sea that came with this package.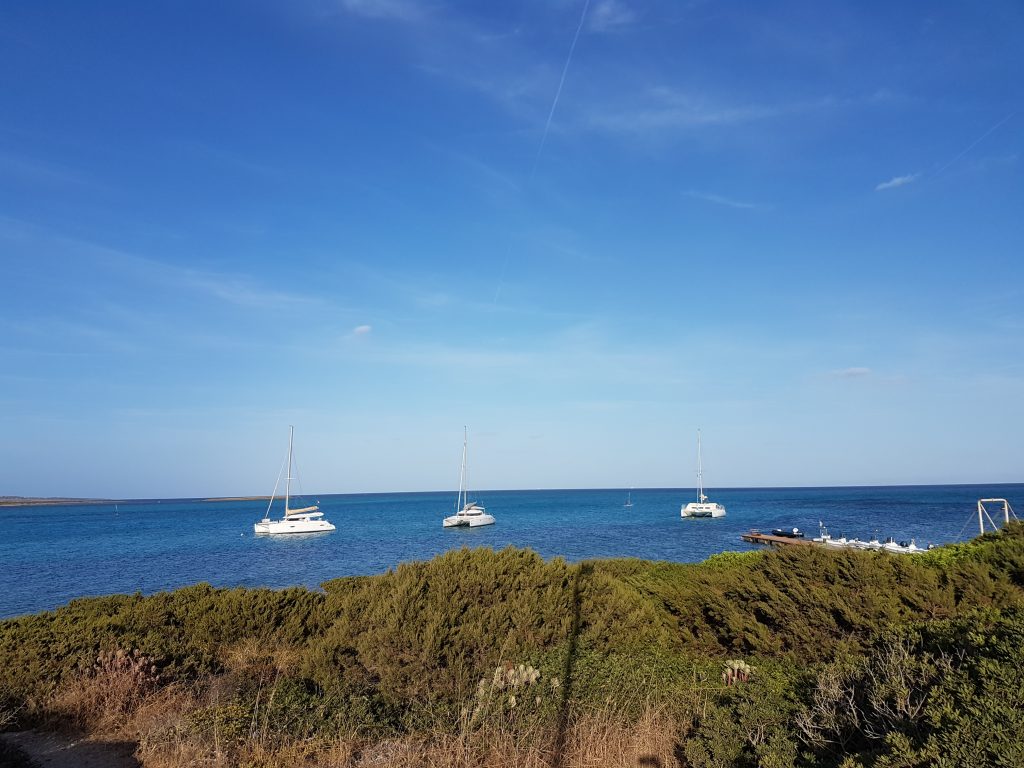 Another great beach is Spiaggia Le Saline a white peddle stones beach. It is really close to Stintino and they offer much more privacy on the beach were you are able to bring all your beach stuff, parasol included.
La Pelosetta is the beach next to La Pelosa and near the Torre della Pelosa. This beach is a bit smaller, but with your goggles on, you can see a lot of fishes swimming around. The sea is full of sea life to see. Plus you see the small island across the top of Sardinia here.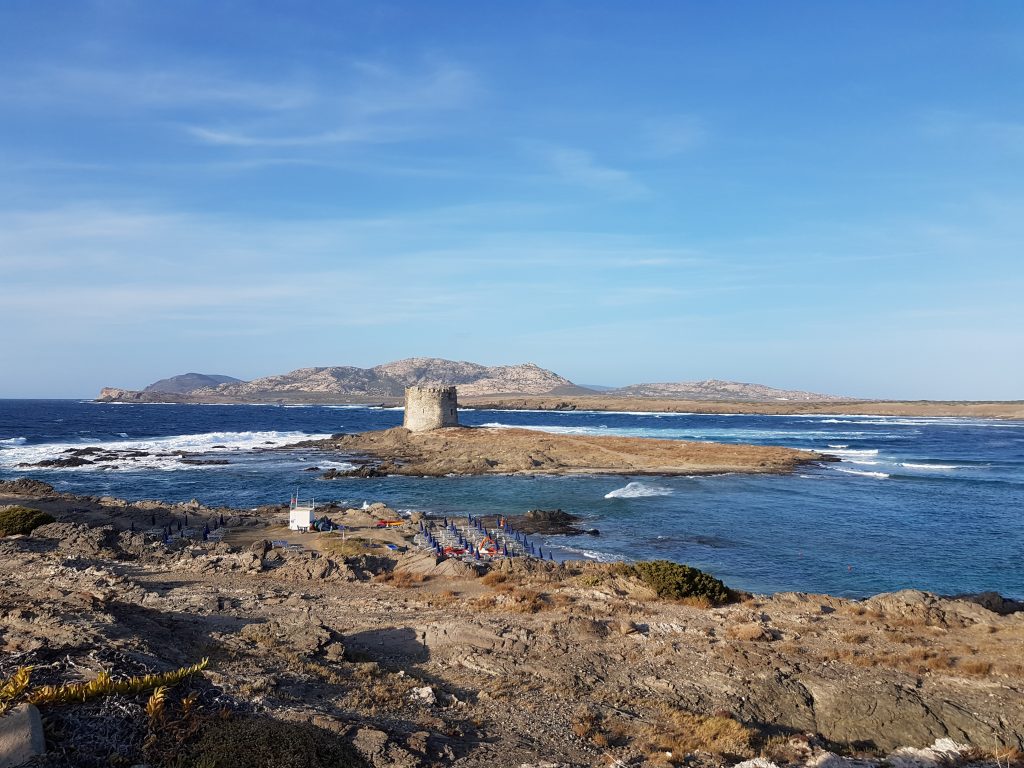 All around Sardinia you will find beaches for every need for example for families, for couples, for surfers. We even saw some people swimming with their pets.
Sassari
We decided to explore the island and the first stop was Sassari, an old historic city not too far from Stintino. It was a beautiful bright day with a blue sky and temperatures around 26 degrees Celsius. Unfortunately we discover that on Mondays a lot of the main attractions like churches are not open. A nice thing is that we did not see a lot of tourist or a lot of people at all. The best is to park the car in the centre and just walk around.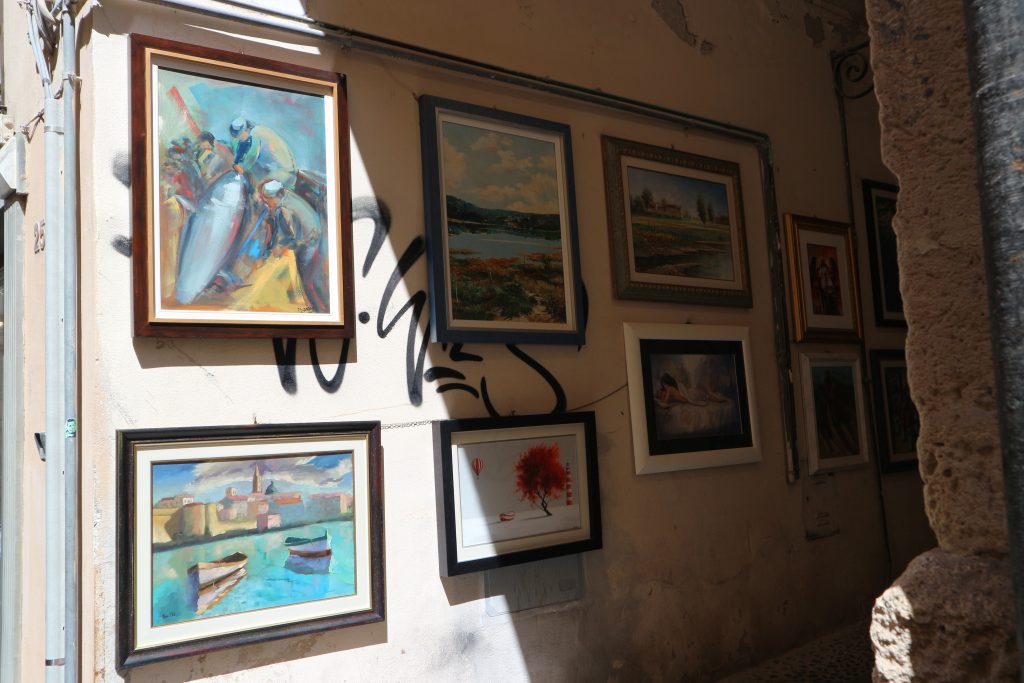 Walking around you will see a lot of beautiful historical buildings. On the Piazza d'Italia we went to have a local snack at Pronto Pronto. Handmade pizza with some French fries inside for only two Euros.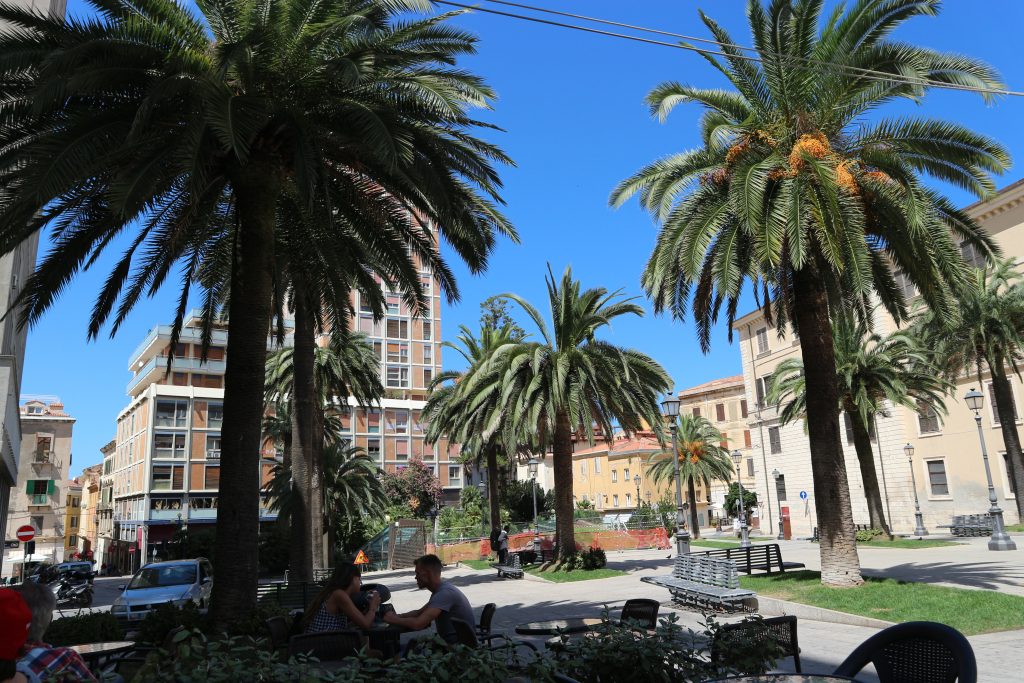 Check out these highlights if you are in this area:
Sassari Cathedral – Cattedrale di San Nicola
Piazza d'Italia
Outside Sassari: Basilica di Saccargia, it is a beautiful Romanesque church (I never saw a church like this before)
Streets where some galleries hang their art collection outside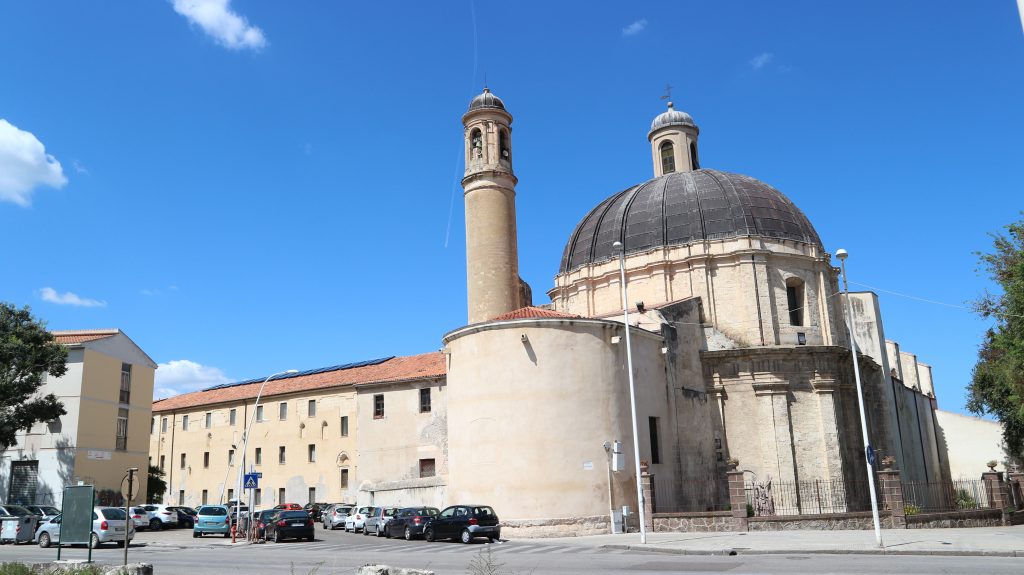 A good supermarket here is the Carrefour. We did a lot of groceries here, because they really have a lot of fresh stuff and it was not as expensive as other supermarkets. We bought some fresh Sword fish to cook at home. Omgsh this was better than a good tuna steak!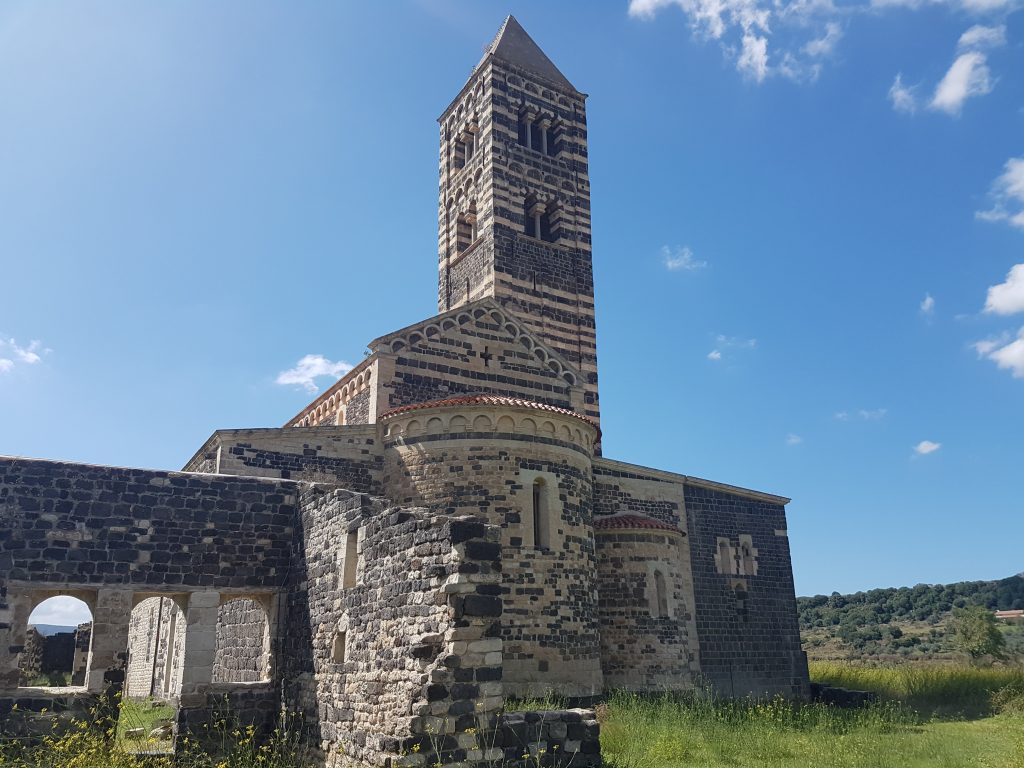 Alghero
Alghero is more like a city centre surrounded by walls. You can find a lot of delicious rich Panini's for lunch in the cafetaria and great restaurants for dinner. It has a lot of Catalan Gothic elements like the church Cattedrale di Santa Maria, Palazzo Guillot and Chiesa di San Francesco, a 14th-century church.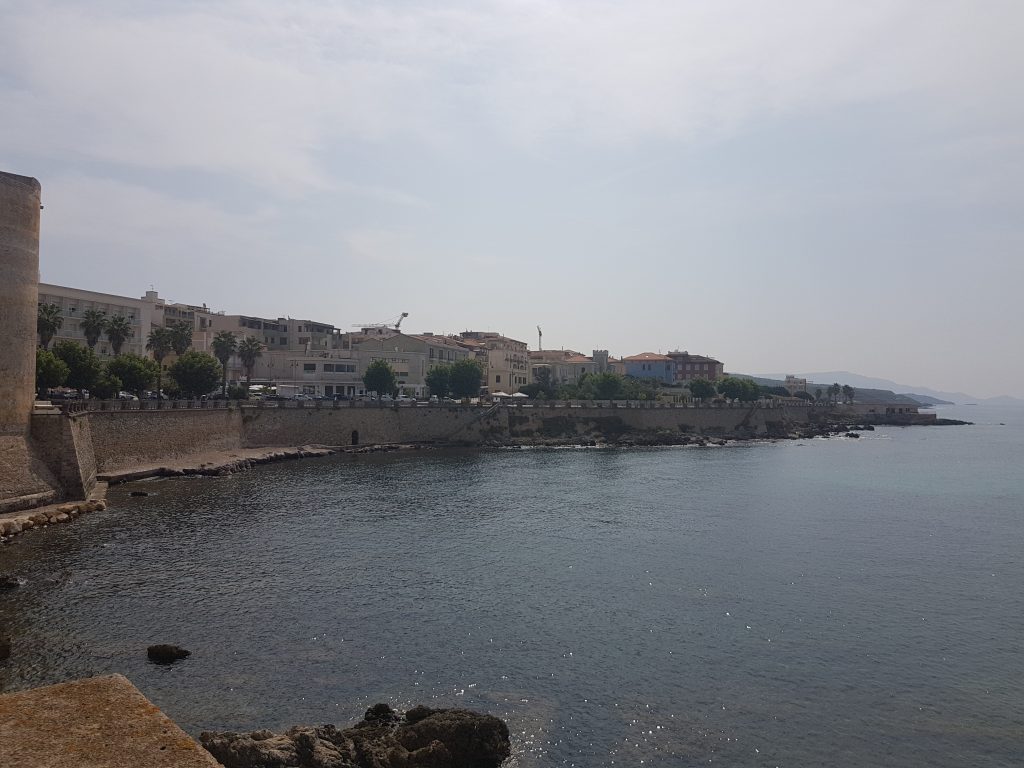 If you are looking for gifts, this is the city of red coral. I love jewelry and I decided to get something small. I got a real red coral pendant in the end. Some restaurant recommendations are La Saletta, great food only slow service and Trattorria al refettorio. This Trattorria was located in an alley, great food, good service on a super romantic location.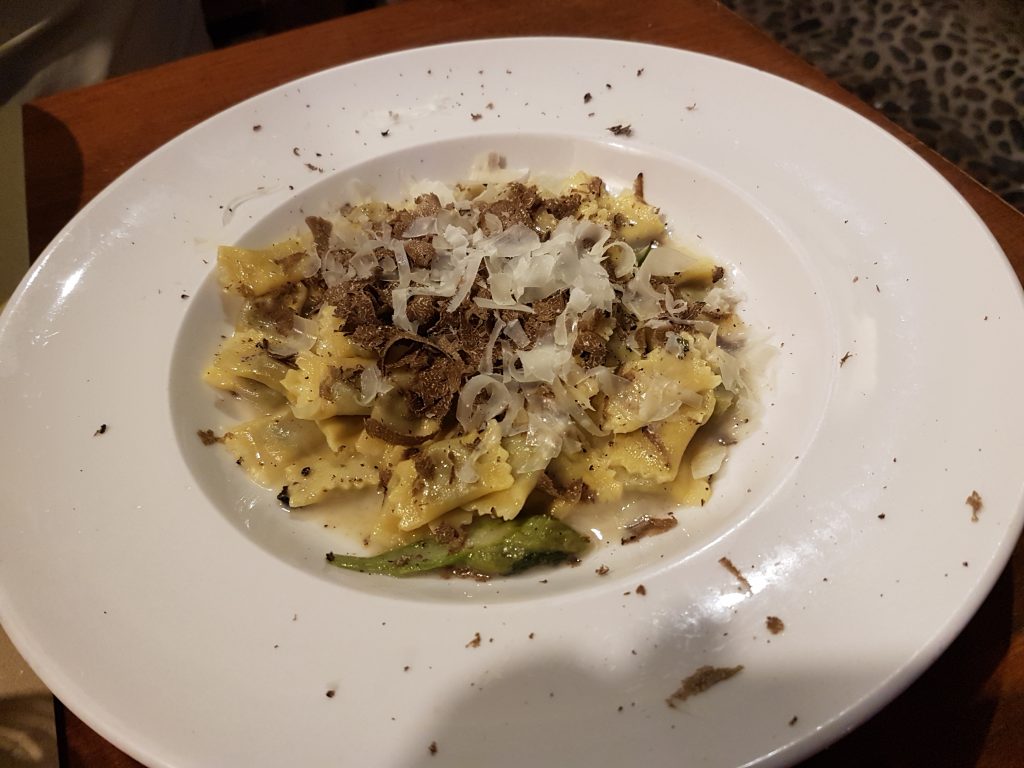 For night life the best is to go to the boulevard and go to L'Arq bar. This bar has some good cocktails, liquors and nice music. For the art lovers, there is an Sardinian artist that has a small studio and unusual exhibition with his creations, Chicco Mannazzu. Check out his art here.
From West to East
Our road trip from west to the east side was mesmerizing with in Olbia, beautiful landscape scenery. We went through the Burgos forest to Oliena with their gigantic lime stone mountains. Check out the Burgos castle on the way.
For a walk through the forest go to Su Gologone. You need to pay a small fee to enter this park, definitely worth it. You can do the 20 minutes' walk through the forest and if you like enjoy the beautiful view on a kayak.
Oliena
Oliena is a small town between the lime stone mountains. The view here is amazing. We were lucky to experience a local festival that was going on the last few days of our holidays on the 7th till the 9th of September. If you are here, try some local olive oil and their local cheeses. By the way drinks were super cheap here; we had two Aperol spritz for 6 Euro.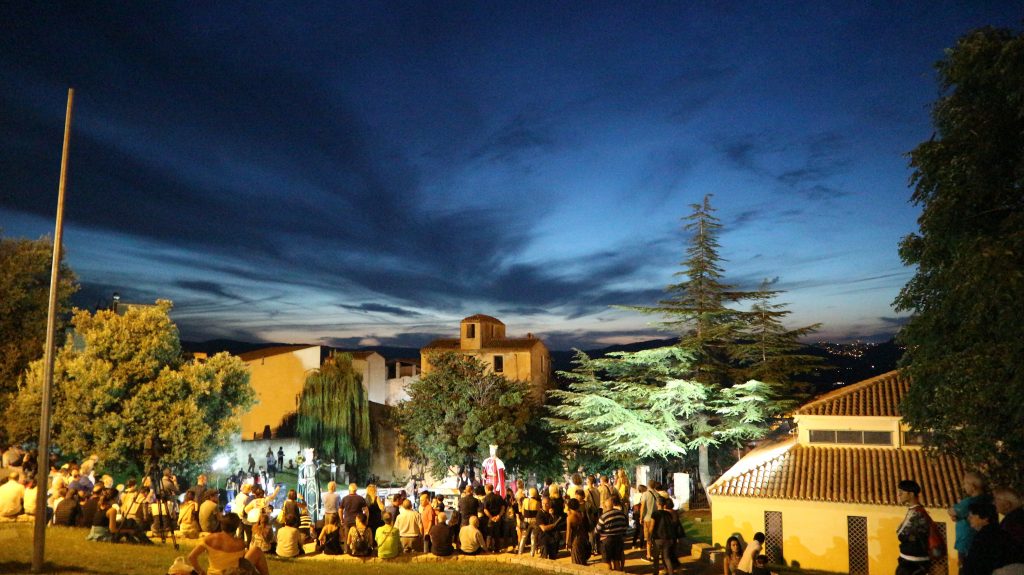 Argentiera
This small mining town is very peculiar. You will find an abandoned mine here. You can still feel the atmosphere of this mining town from when the miners were working here.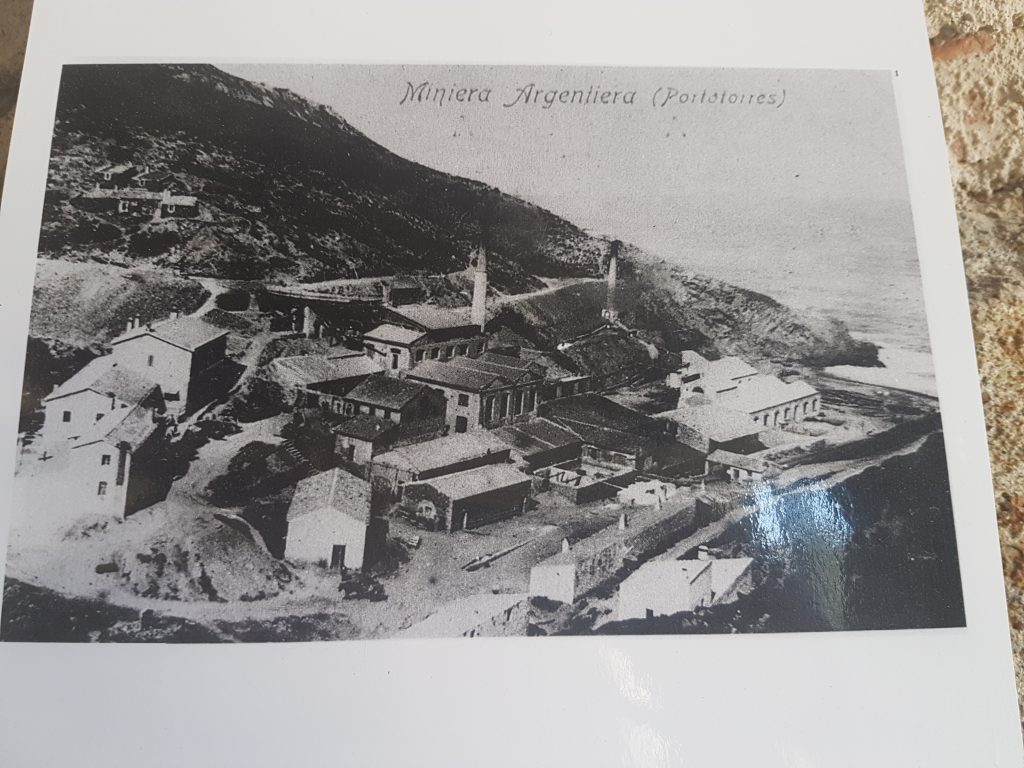 A suggestion is to do the mine tour. Unfortunately the guide doesn't speak English. Maybe if you are lucky there is someone in the tour who can translate it for you. The sea on this side of the Island is pretty wild with huge waves. Pretty cool to see and to swim in.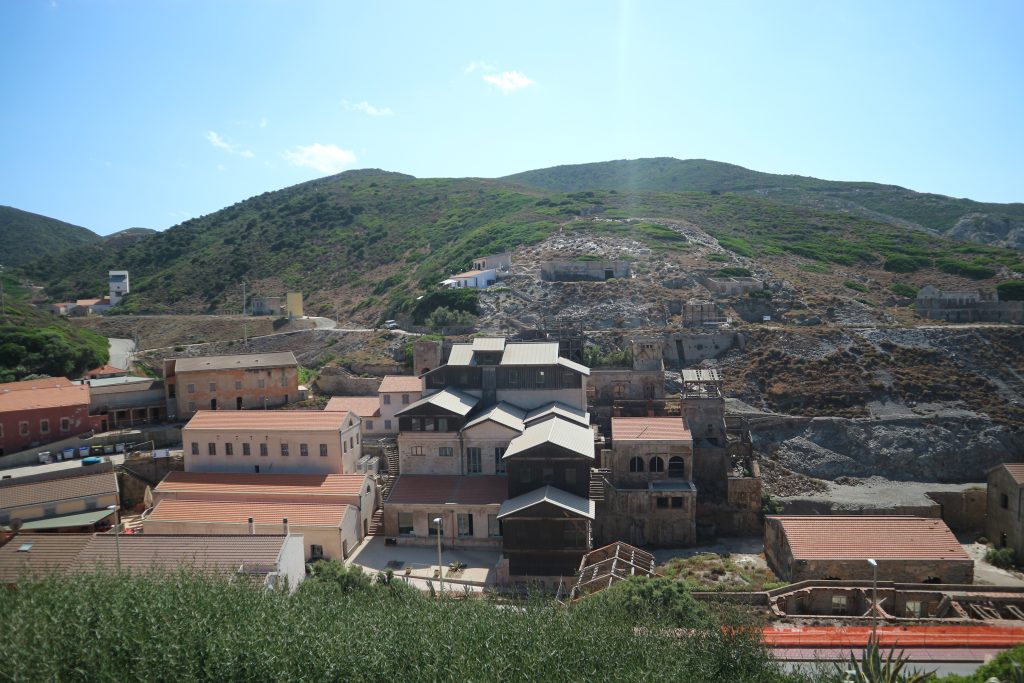 Porto Torres
If you are in this town, go see the Basilica San Gavino. I think we did not spend too much time in this town, because we had a wonderful activity after.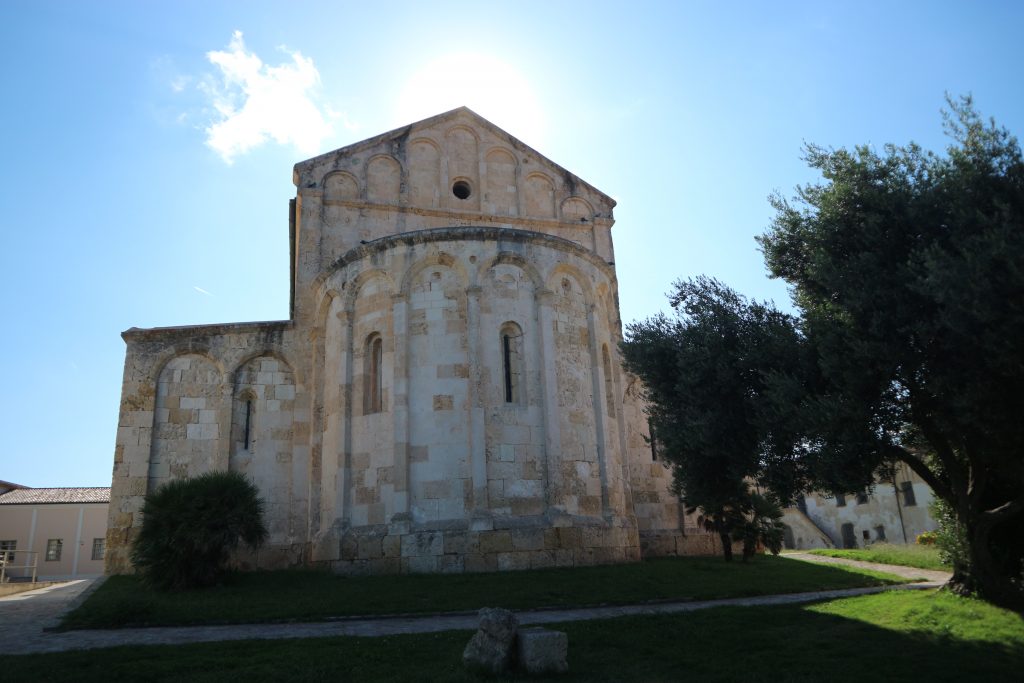 Sunset horse riding
This was the activity I mentioned before that we needed to go to. It was a two hours horse riding under the sunset. Super romantic. I will be honest, the whole day I was super scared, because I never did horse riding by myself in my life. So for someone who never did horse riding, I was pretty proud of myself that I did it!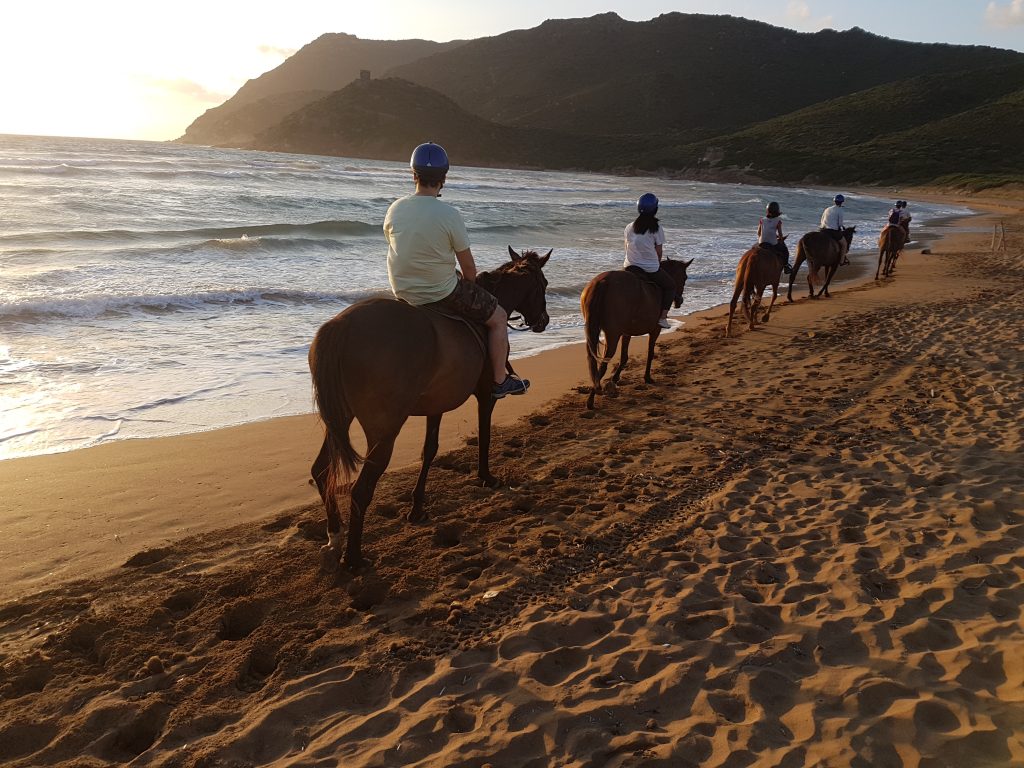 I think I started to enjoy this experience more after the first hour and when we went to the beach with the beautiful sun going under. Definitely an experience I won't forget and thankful that we did this experience together.
Castelsardo
I think Castelsardo is one of the most beautiful towns near the coasts that I have seen so far in Sardinia. Go up to the Castle, within the Castle you can find a small village with some restaurants and shops. Bring some cash because an ATM is hard to find in this area.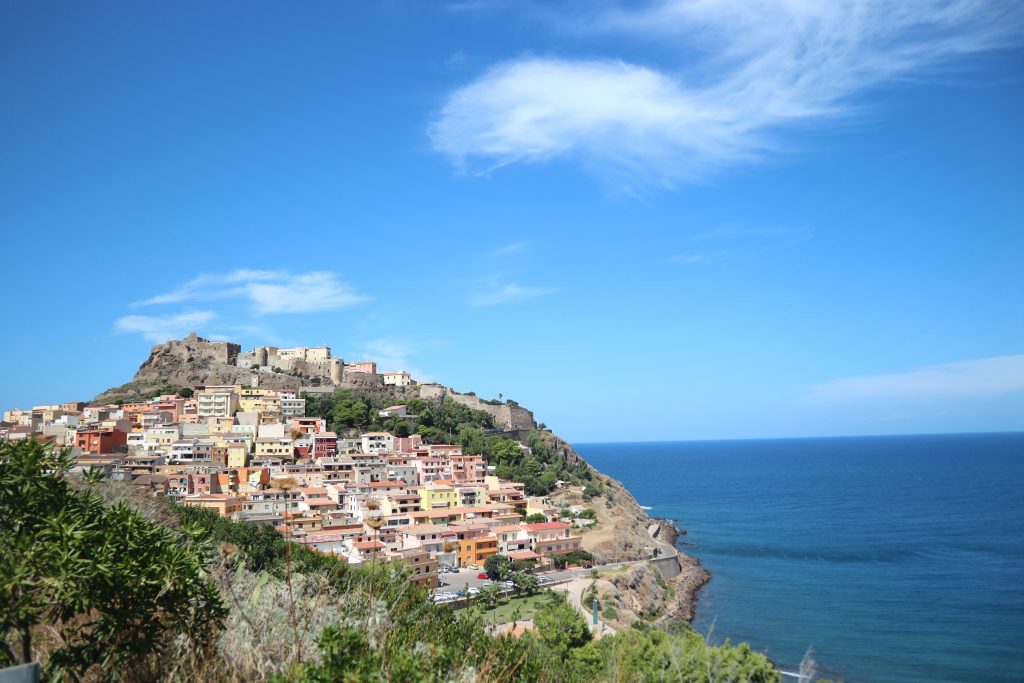 We had some lunch at Trattorria da Edoardo where we had some delicious pasta's. Most restaurants / Trattorria closes early and they open again in the evening so if you got a change go around noon (or in the evening) and try their delicious pasta's.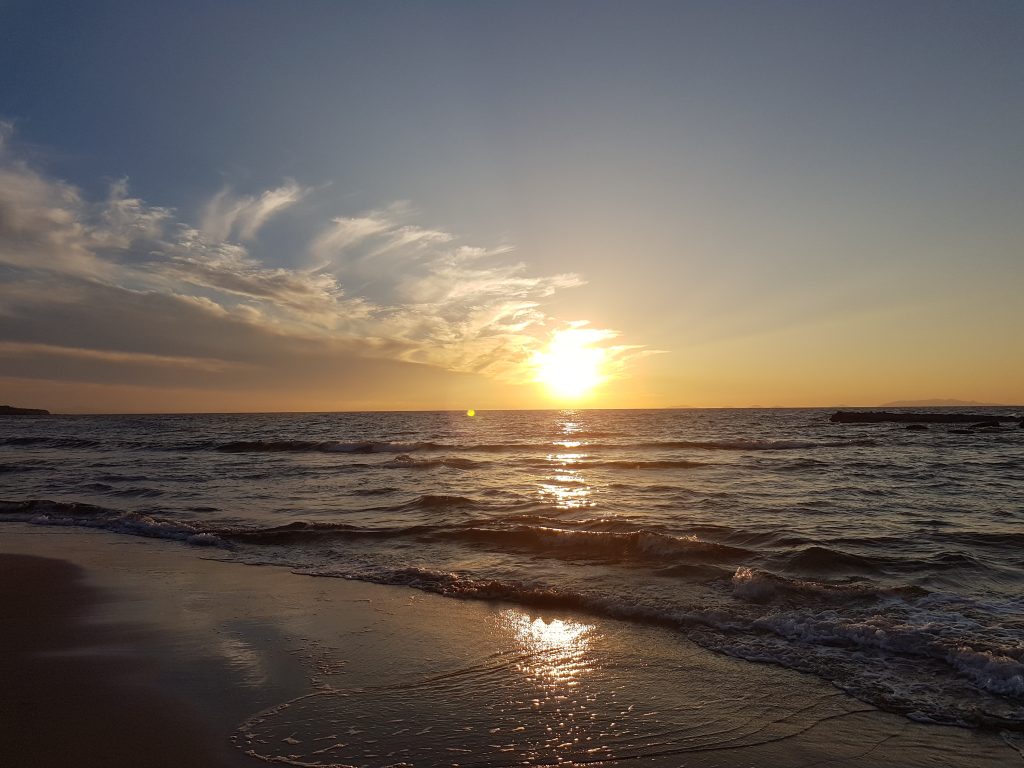 After an afternoon in Castelsardo we went to Lu Bagnu beach to see the sunset. This never gets boring. Great place to see the sunset and to take some great pictures. My profile picture was taking at that moment.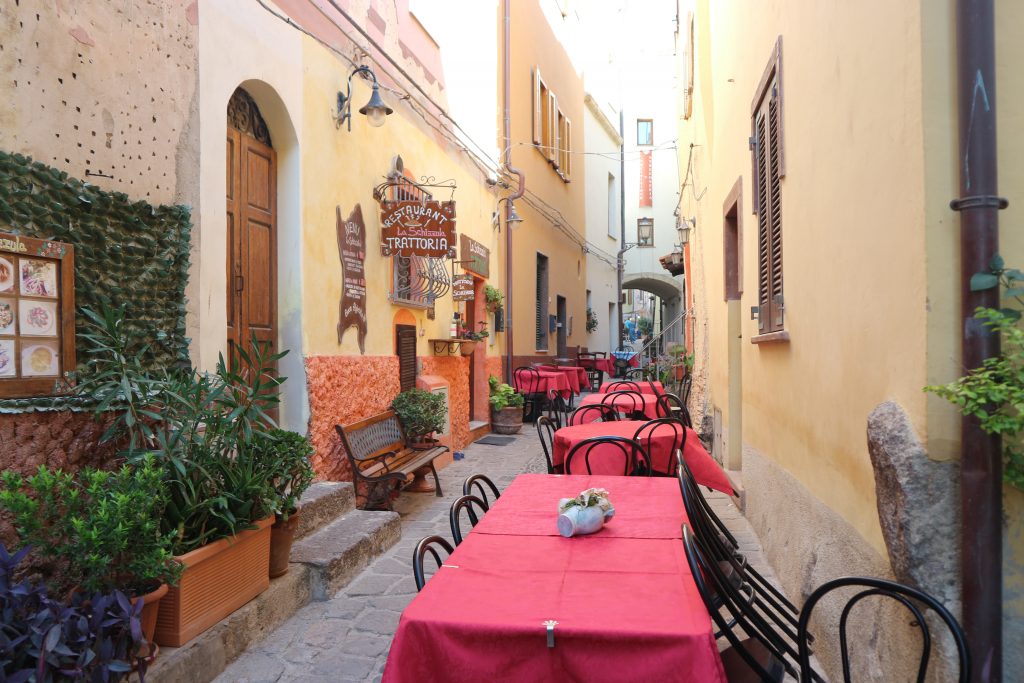 Cagliari
This City is quite far from Stintino, almost a three hours' drive to go there. So you must go early in the morning if you want to explore this city. Parking is super cheap, there are even some parking spots that are free (check the white parking area's ), but in general finding a parking spot can be difficult with all the traffic. In Cagliari you can find a lot of mainstream shops, so that was not interesting for me.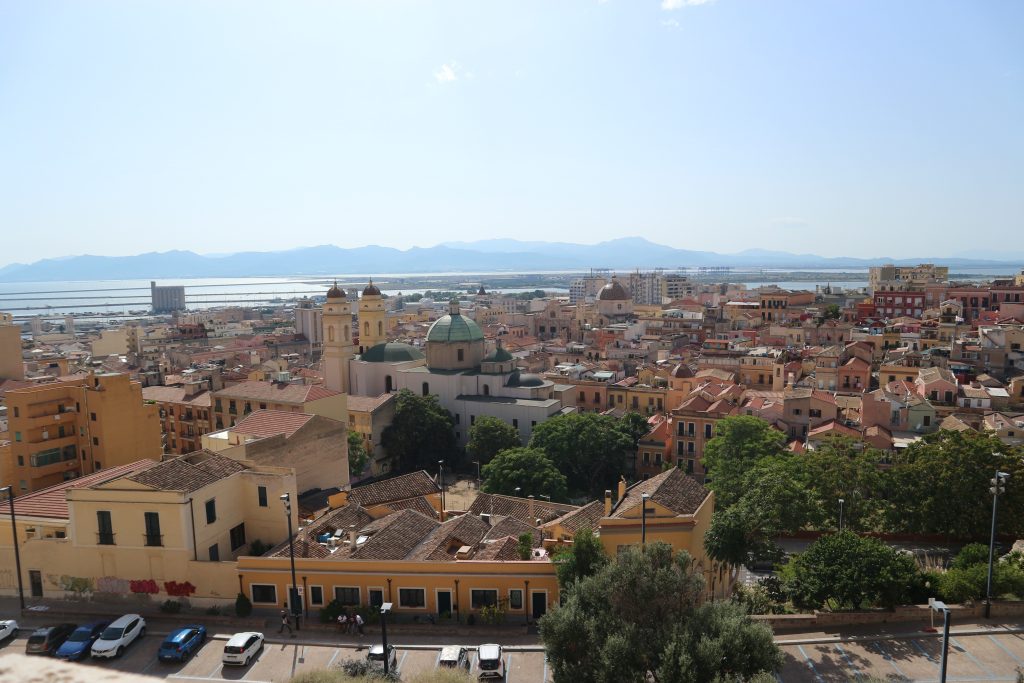 A suggestion and a fun idea is to go on a tuk-tuk for an 1, 5 hours to see the main sight seeing attractions. I think it is definitely worth if you are like us, coming from far. Especially with all the ups and down the stairs and the extreme hot weather. It was very hot and humid in this city. We did not experience it in any other Sardinian city. We had lunch at Il Brigantino, which the starters were super delicious.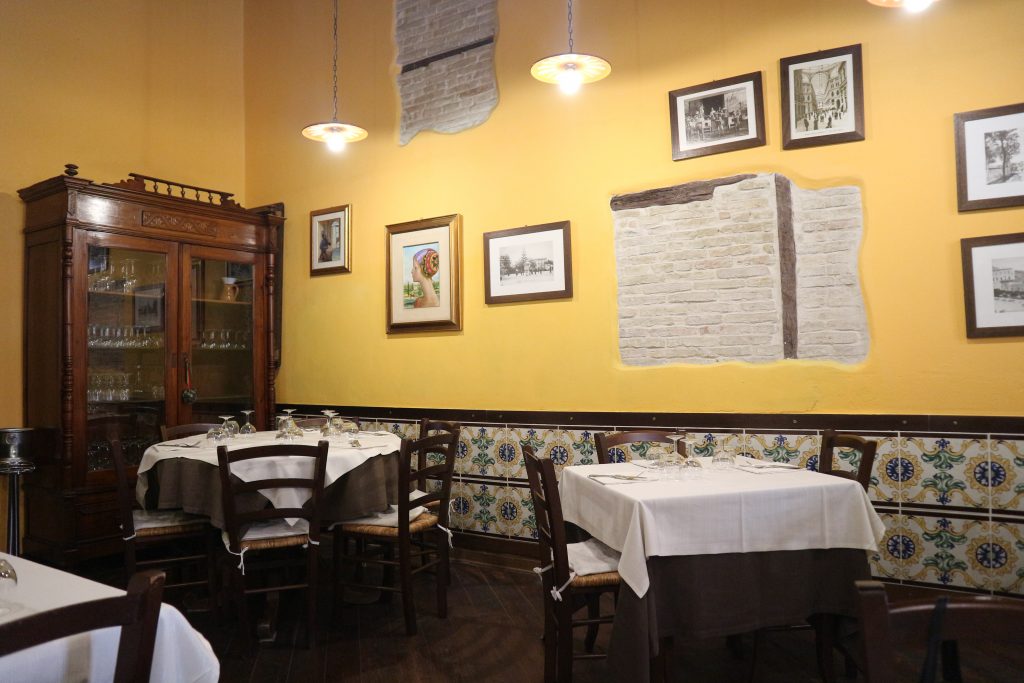 Porto Cervo
Porto Cervo is a bit overrated I think. The Marina and yachts are very nice to see, but not that spectacular anymore. Not worth to spend too much time here, maybe it is spectacular if you want to see some Italian celebrities. I heard that they all go here to enjoy their summer holidays.
Stargazing
Best activity ever is to go stargazing! Just go somewhere where there is no light pollution and just park the car on a safe spot of course and look at the stars. We brought our own telescope and we saw so many constellations that I hadn't seen before. I am still impressed till this day.
The Milky Way is very visible in Sardinia and just amazing to see that we are a part of this giant galaxy. One night we saw the Ursa Major (it was super close) in our garden when we had a nice dinner at home.
Small shopping haul
I didn't bought a lot in Sardinia. I like to bring something from nature like a specific stone or rock as a souvenir if possible. A souvenir suggestion would be to go for some red coral jewelry in Alghero.
For me a special gift that I got is the Aqua di Sardegna – eau the perfume, which reminds me every time of our wonderful trip to Sardinia. A nice small souvenir can also be something you have found on the beach.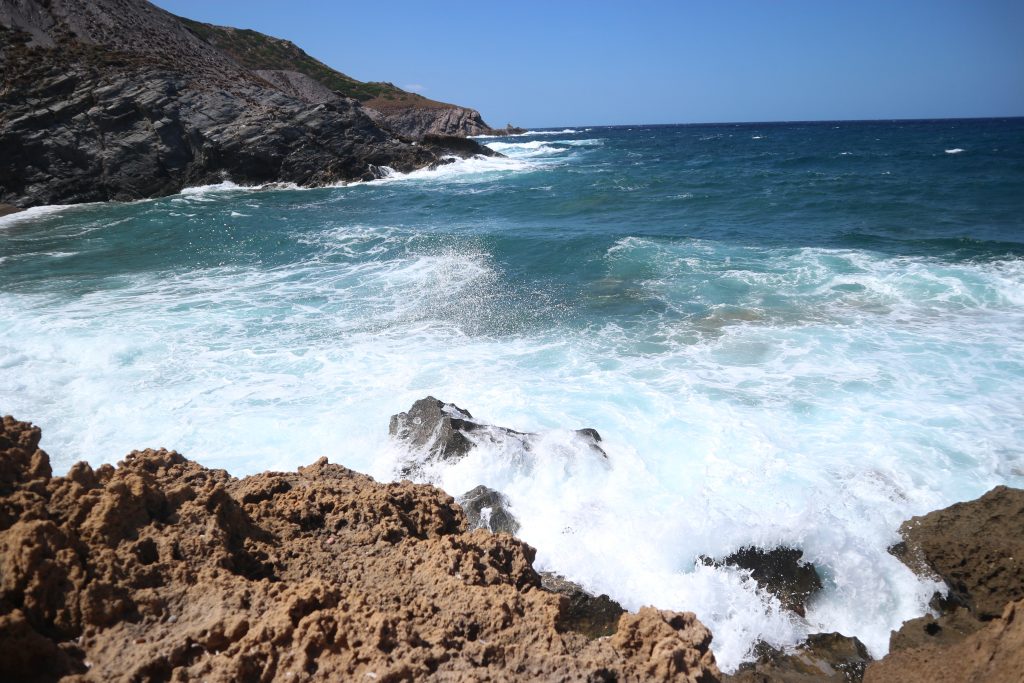 For a relax holiday, Sardinia is definitely the place to be. I would go back for sure. Thank you for reading the complete blog. Hope you have gotten some ideas for your next trip to Sardinia. If you liked this blog, please give it between 1 and 5 stars. It will be much appreciated.
Till the next travel blog!
Ciao Miss Widjaja