Hello lovely people… Autumn is finally here and if you are around in London this season, please stay, because I did pick some amazing autumn events for you to go to and explore!
The fun part of this blog is that these upcoming events that I picked for you guys are mostly new for me as well. So we all got some exploring to do this October and November.
I did pick 10 upcoming events/ things to do this autumn, so I would say just go to the ones that makes you say YES YES YES.
As usual crab your cup of hot tea and enjoy reading, maybe a pen and notebook will be useful this time. (No problem this tip is on the house.) So no further a due these are the 10 upcoming events this autumn in London.
#1 Museum at Night 25-27th of October
This is not only London related, but around the UK there are many events in a lot of museum at night. Check the website for all their events planned this end of October. The one that sounds interesting to me is AN EVENING AT DR JOHNSON'S HOUSE; it is an eighteenth-century townhouse of Dr Johnson. Sounds a bit spooky at night.
#2 Comic CON 26 – 28th of October
Comic con is where it all comes together if you are a huge fan of Movies, Gaming, Comics, Anime, Television, Gadgets, Clothing and Toys. Super cool to see people dressed like any characters of all genres. If you are a fan of any kind of character(s) from movies or comics, you will have a blast meeting them here in real.
#3 Bonfire night 5th of November
Bonfire night is also known as Guy Fawkes Day. This is a yearly returning event. On this night there will be different firework shows in parks around London. I remember this night from last year which was cool seeing so many people outside, cosy together and in the park to see some spectacular fireworks. Hopefully it will be less cold as it was last year. If not, be prepared and dress well because it can be freezing outside at night.
#4 Winter Wonderland from the 22nd of November
This is more in the winter than autumn, but definitely worth a visit if you like the Christmas spirit here in London. After all it is the most wonderful time of the year and a lot of Christmas lights will be flashing here in Hyde Park.
#5 Christmas lights displays around London
The famous Christmas lights are never boring! Every year I enjoy seeing them when I am in the bus or walk around Oxford Street. This year I am planning to walk around all these places where there are Christmas lights displayed which are; Carnaby, Oxford Street, Regent Street, Covent Garden, Piccadilly Circus, Bond Street, the Shard and around the South Bank. Let's call it a Christmas lights display tour through the city!
#6 Regent Park in autumn
See beautiful autumn leaves falling from the trees in any Park actually. I just mentioned Regent Park, because this Park is not so far from where I live and it is very beautiful as any other Park in London around this time of the year.
#7 Black Friday 23th of November
Save this date, because it is Black Friday! Online and in many stores there will be a lot of discount on products by lots of retailers. I would definitely say, save your Christmas shopping for this day! Especially… if you want to buy some tech stuff or expensive gifts.
#8 October fest in London 17- 20 October
For all the beer lovers, feel the German spirit and enjoy the music, some bratwurst (yum) and German beer of course. Don't wait too long, it is happening as we speak.
#9 Comedy on the Thames 
Get some good laughs on the Tattershall Castle. Via Fever the App, entree tickets are not that much and you will have a great evening full of laughter and a beautiful sight on the Thames. What else do you want! Great for a date night by the way!
#10 Carousel London 
I heard about the Carousel from a colleague. It is great place to have dinner with friends served by chefs from around the world. Cool thing to do as well is to go to one of their wild life drawing evenings, were you can draw a real wild life animal such as a wolf or owl.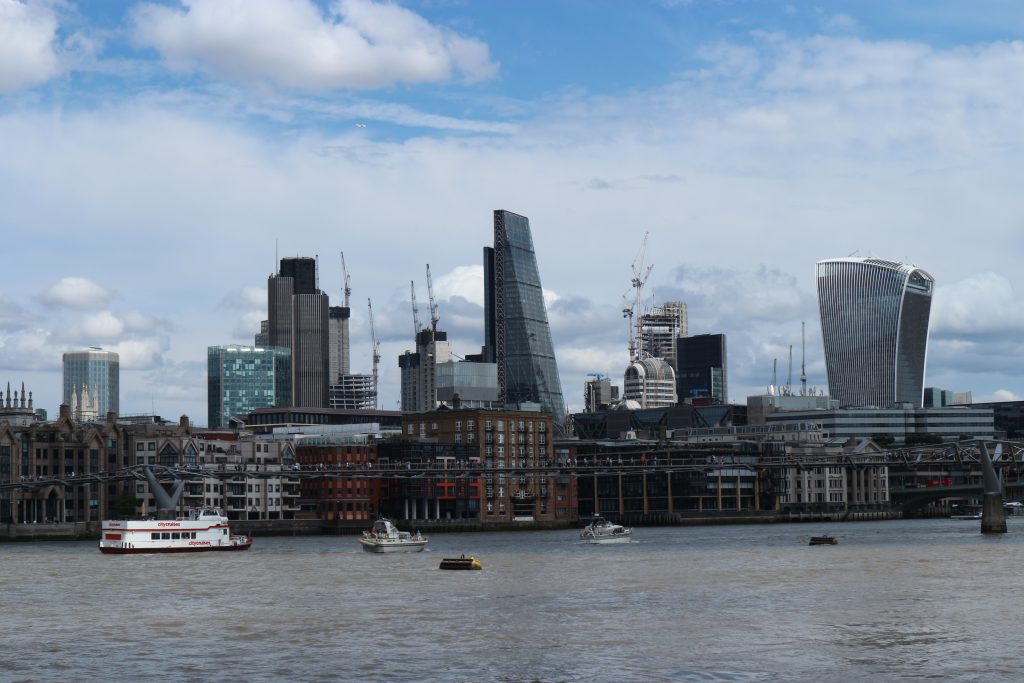 Thank you for reading my blogs. I hope you got some new ideas for this autumn and gave some of my picks a GO!
Ciao MissWidjaja