Hello Lovely Readers and welcome back to a new travel blog. I almost forgot to write about our trip to Bristol and Bath, just because it has been a bit busy these weeks.
For the Bank holiday weekend, the end of August, we took a little break in beautiful Bristol and Bath. So, on some recommendation we slept in Bristol, which is close to Bath and we saw both cities. Bristol is more like a student city and much more alive than Bath. In Bath, of course you will be there for the Roman Baths and if you have time, the Bath Spa.
The first day we stayed in Bristol and discovered the centre. On Sunday we spent the morning till late afternoon in Bath.
This will be just a short blog for you to give you some suggestions where to go in Bristol and in Bath.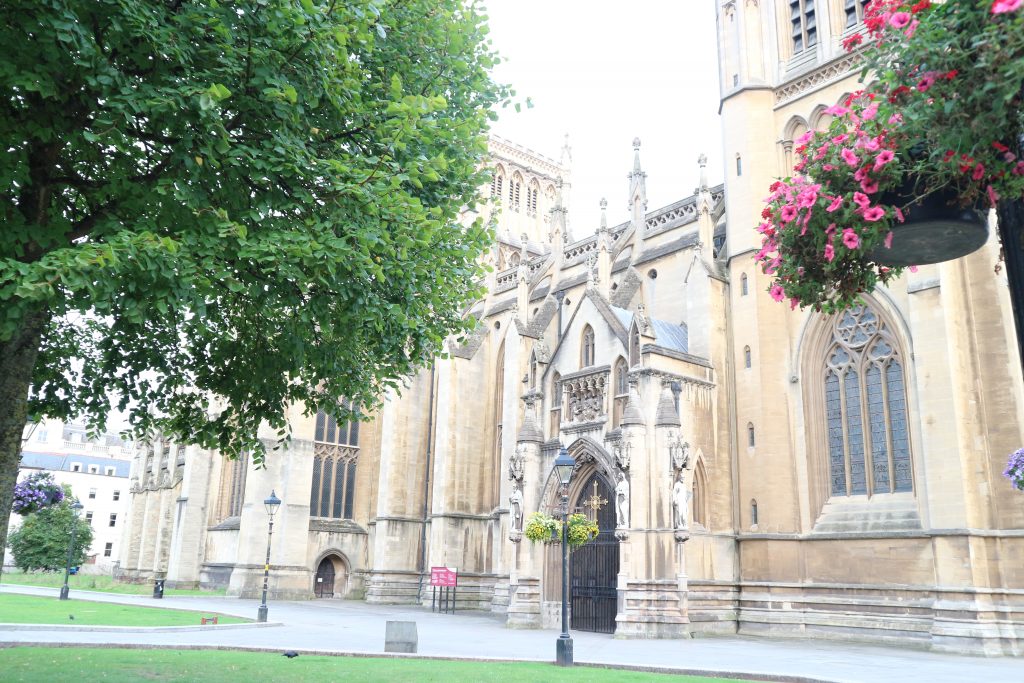 What did we see in Bristol
What did we see in Bath
Where did we ate in Bristol
Super nice place that looks like a gallery. A bit expensive but delicious steaks and wine!
Where did we ate in Bath
Rosarios 18 Northumberland Pl, Bath BA1 5AR
Lunch at Rosarios for a nice Italian cafe.
Where did we sleep in Bristol
Holiday Inn Bristol City Centre  Bond St S, Bristol BS1 3LE
Super hotel. It has everything you need in the room and on the 7th floor, you will get a nice view!
Advantage
Bristol is close to Bath. So if you take the bus in Bristol, it will costs you only 6,50 pound for a return ticket to go to Bath.
Disadvantage
I don't mind the bus, but with the warm weather, like everywhere.. there is almost no air-co in bus. Just like in London.
Wow a super short blog about Bristol and Bath. Hopefully it got you a bit excited to go for a relaxed weekend to these cities. Like we did! Bristol is a really nice city to go away to in the weekends and cheaper than London! It is a big plus that it is near Bath. Bath is a small city you must have seen once in your live, as it is on the UNESCO world heritage centre list.
Enjoy and let me know what else did you see in these cities.
Ciao! ♥ Miss Widjaja 
If you like the blog please share it on Facebook.