Hello Beautiful Souls, I am so excited to share this experience by Kusama with you. Luckily a friend managed to get us tickets [with some bubbles] to the infinity mirror rooms by Yayoi Kusama. After the exhibition, we went to floor six to enjoy the stunning sunset from the bar.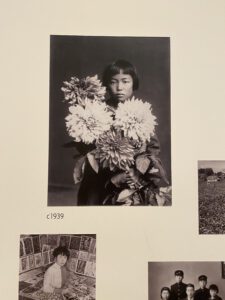 The exhibition at Tate Modern is not huge, but it is worth it. Yayoi Kusama is an excentric artist and writer. She is known for her installations, but she also did lots of painting, sculptures and performed art. Yayoi nowadays lives in Japan since 1973 in a mental health care hospital due to acute hallucinations. Yayoi was born in 1929 and moved to the land of freedom [USA] in the 60s. She spent her life in the fast-moving art scene in New York City. She experienced visual hallucinations when she was a child. She transformed her visual hallucinations into her art for us to see how she sees the world.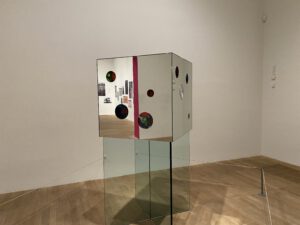 The universe as seen from the stairway to heaven
The first sculpture is a peep-through box with mirrors. From every hole you peep through, you will find an infinite reflection of multi-coloured circles.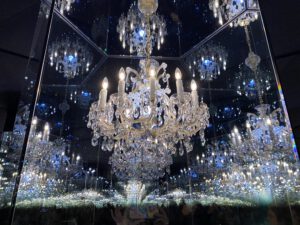 Chandelier of Grief
The chandelier of grief is the first infinity mirror room of the exhibition. If you look up or down in this room, you will see an infinite reflection of chandeliers twirling with a flickering light.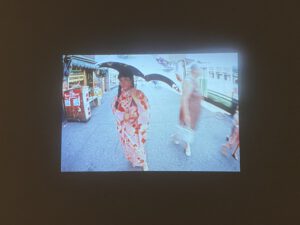 Walking Piece
Yayoi moved from Japan to New York City in the 60s. The pictures taken of Kasuma by Eikoh Hosoe portray the lonely life she experienced in New York. He captured the sense of isolation with a distorting fish eye camera lens.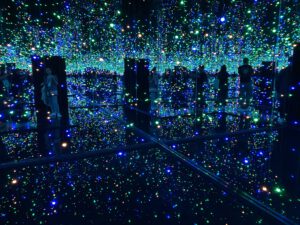 The infinity mirrored room – Filled with the brilliance of life
This room is truly one of a kind experience. You feel like you are in Outerspace and can get lost if you stay there for hours. Unfortunately, you have limited time to spend inside this room. [So go a second or third time if you can].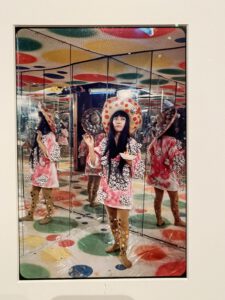 Mirror Performance
The pictures in this section give you an idea of how Kusama worked in the 60s when she started to make these mirror rooms. She is displaying her artwork on the US society [back then] when women wanted the right to equality and freedom to pursue careers and sexuality.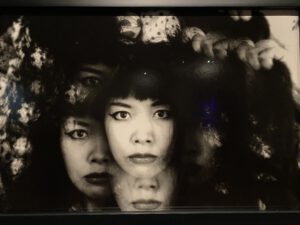 Portraits by Eikoh Hosoe
Hosoe aims to capture the inner worlds and outer worlds of artists. In these portraits, you can see he uses some techniques to display distortion and dramatic contrasts.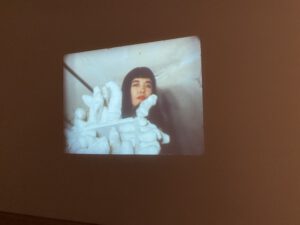 In the Studio
The film displayed on the wall in this part of the exhibition of Kusama in her studio in New York City was filmed by [filmmaker and lecturer] John Jones.
This exhibition is till September 2022, which is way passed when this blog is out. I hope you got a chance to see the infinity rooms by Kusama or any other of her work. Yayoi Kusama as a contemporary artist was way ahead of her time. It is truly fascinating to see her work fitting in the time we live in at the moment.
[metaslider id="8953″]
#hellolondon #londonlife #livingabroad #happy #goodvibes #misswidjaja2022 #mwlifeafter35 #yayoikusama #infinityrooms #culture #tatemodern #art #london #contemporaryartists #artist #surrealist #TateModern @yayoikusama_ @tate #london.travellers