Hello beautiful Souls, I hope you are doing great this hot and sweaty summer. [We can't complain, can we?] This blog post is an in-between post for some magnificent ideas to do here in London with kids.
Some time ago, someone asked me if I knew some good places to visit with kids in the city. I [actually] never thought about it. Mainly [to be honest] because I don't have any. With this said, I do appreciate it when someone asks me anything. I was [also] curious what the options are for the tiny humans in this magical city.
So I thought, let's [just] do a bit of research and see what happens. I mainly checked with a colleague, who has two young children, so it is [absulutely] legit as research. [Wink Wink]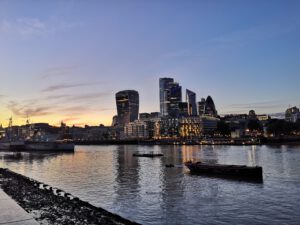 If you have kids and are planning to go to London, I got some suggestions in this post with links to everything. [Don't thank me yet, because you will still need to plan everything regarding exact locations, entree fees, openings hours and so on. I advise you to do this in advance as London gets busy in summer] However, this will be more or less a general guide of [infinite] options to consider.
It is summer, so some refreshment spots don't hurt anyone, am I right? If you like to find a refreshing place to cool down with your kids, the fountains are a great spot to play and cool down. The two fountains in the city that I know are Jeppe Hein's Appearing Rooms, Southbank Centre and Granary Square fountains, King's Cross. The second fountain is in an area with many restaurants and luxury shops. There are lots of fun things to do around this area in summer. As this is near Kings Cross station, it will be easy to pop by the Harry Potter shop at Platform 9¾. [For the Harry Potter fans.] The London Zoo is not too far from here, you will find it in Regent's Park.
HMS Belfast is another fun thing to do with kids. It is a museum ship on the River Thames and was originally a Royal Navy cruiser. You can't miss it when you look at the River Thames towards Tower Bridge. Some other educational museums [and fun for kids] are the Natural History Museum [discover dinosaurs and many more] and the Science Museum. These two museums are next to each other [so that makes life a bit easier right?]. If you like toys from the past, maybe the Pollock's Toy Museum is an option for you.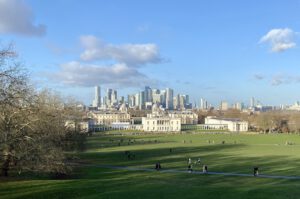 In Greenwich, next to the iconic view of Canary Wharf, you have the Cutty Sark, another historic [sailing] ship and the Royal Observatory Greenwich [The prime meridian of the world is here].
If you like to see an unforgettable view of the city from a different perspective, take the Uber Boat. Another option is the Emirates Cable Car which will take you from one side of the river to the other. If you like to be more in an environment with lots of green, Hyde Park might be for you. Here you can go boating on the serpentine.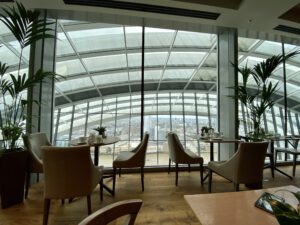 This suggestion of my colleague I liked is to go for a walk on Tower Bridge. A walk on Tower Bridge is never boring [plus you will get an incredible view of the city and all its landmarks]. Next to Tower Bridge is the Tower of London. It is a world heritage site. You can also see the crown jewels in this castle. Not too far from here is Skygarden. It has a mesmerising 360 view of the city from a top-floor indoor garden. [If you can't book a ticket [entree is admission free as many museums as well], another option is to book a table in the restaurant and wander around after lunch or dinner in the garden.]
Some stores that are enjoyable for children and [maybe a bit difficult to leave empty-handed] are Hamley's, the M&M shop [love this one], Lego Store [might be temporarily closed], and Disney Store.
For entertainment, go to the area near London Eye. You will find SEA LIFE and Sherk's adventure here that looks like a lot of fun for the complete family. Planning to do some of these attractions where you need to buy tickets, check if there are options to buy a day pass or a multi-ticket.
At last, if you have some older kids, they probably already know [exactly] what they like and want to see, but just in case they don't, the London Dungeons or Madame Tussauds are some suggestions for entertainment next to see all the landmarks.
I hope this blog post helps you a bit to give you an idea of what to do here in London with kids. Of course, there is much more to do and to see here [with or without kids] than I mentioned here. That is the beauty of this city. You will have to come back to discover more and more each time.