Hello lovely people and welcome to a new (super late) Hello London blog. (My apologies!) Moving and settling in a new place took a lot of time, but we did it. I have to say it took time to get used to the new place, but I like it much more than the previous one.
So this time in the blog I will update you a bit about the moving in March and I manage to see a nice musical and one of the best exhibition so far. Grab your cup of daily tea and enjoy reading.
By the way: HAPPY EASTER!
Moving in London
It started with viewing a lot of properties. You have to see at least ten flats to see what you can get for what price. If you check the websites ZOOPLA and RIGHTMOVE, you can find a lot of flats in the area that you would like. Arranging a viewing of the property is really easy to do. Just contact the agency or send them an email. Surprisingly sending emails and explaining your income, when and with how many people you would like to move, will get you a quick respond. All kind of agency were calling me to show us different flats. I think Foxton is a good one, if you want to see lots of properties at once. Just to give you an idea what is available around.
In the end we went for OPENRENT. This website provides the "small independent" landlord to rent their property to tenants. Without an agency in between it will save you a lot of fees to pay. The new flat is just ten minutes from our previous flat, but the rent here is much cheaper and the flat is much better maintained. We now live in a neighbourhood with much more local "nice" Londoners, some cute cats next door, a relative huge kitchen and no more ambulance sounds as a daily routine or wake up alarm (this is the best).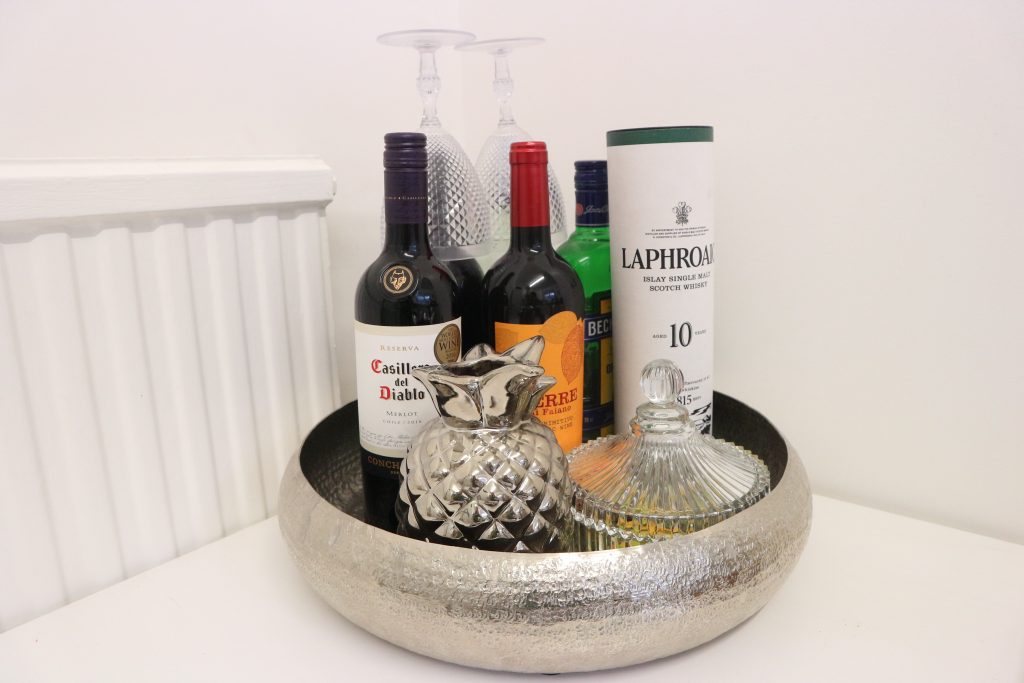 Our new wine (alcoholic drinks) corner 🙂
Aladdin the Musical
Aladdin is one of the musicals I really wanted to see here in London. I saw this one on my birthday and I can recommend it to anyone. The genie in this musical is hilarious, the customs and decor are beautiful. A bit different than the Disney story, but really magical. JUST GO AND SEE THIS MUSICAL! Tickets are available online. Next musical will be Kinky Boots and maybe the Phantom of the Opera. (Excited about these ones)
Modigliani exhibition in Tate Modern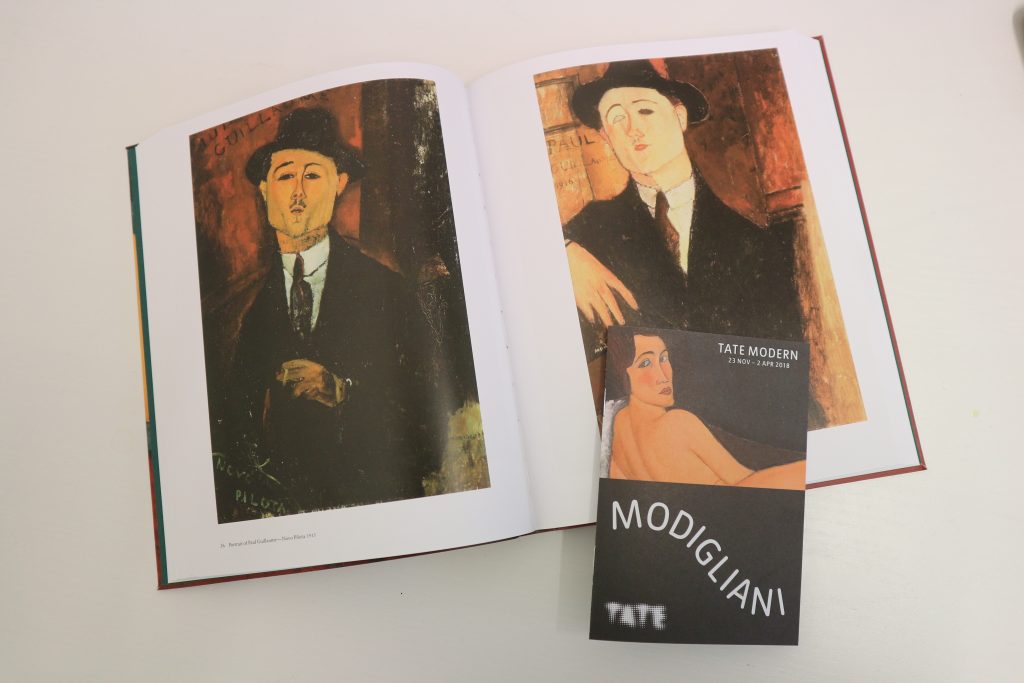 "When I know your soul, I will paint your eyes" Modigliani.
Just heard about this Italian painter and sculptor a few days ago and I am already in love with his work. This painter lived only for 35 years. He died really young because of an illness. The exhibition is till the second of April 2018, so If you can.. GO! This is a really must see exhibition with so many beautiful paintings of Modigliani. Since I am into art and paintings, I really like his style of painting, Modern art movement, Expressionism.
He mainly painted the portraits and the nudes. What I love about his painting is the mystery of the eyes. From what I could find on the net, he only painted the eyes if he knew the person. He lived among great artist like Picasso, Brancusi, Chirico and Derain. Next step for me is to watch the movie that came out in 2004 with Andy Garcia "Modigliani" and  the Picasso exhibition in Tate Modern.
Thank guys for reading my blogs! Hopefully soon with more art related blogs.
" Have a great Easter, Kisses!"