Good morning Lovely Readers, Welcome back to my Hello London blog. How is February going so far? I can't believe January is already over. London has been really cold this month… Wow  winter has come to London.
A few new things are going to happen this month. We are moving! Finally we found a new flat, so we are going to be very busy this month, but very happy that we could find a flat in a short time. Maybe going to blog about the process another time, if you think it is helpful.
Another new thing (and also for a new blog) I started to oil paint. This is something I always wanted to do. Really happy that painting is a part of my life now. I like being creative, first with making bracelets in the Netherlands and now slowly learning to draw (again) and paint with oil paint. It is just fascinating to work with oil paint or to see great artist in museums using oil paint ages ago and now finally getting the feel of it.
This is going to be a blog of all the places we have seen so far and is worth a go. Grab your cup of coffee, a pencil , a notebook and enjoy this blog!
Fara Charity Shop
Just want to mention this shop, because recently they have changed the whole shop and it looks fantastic! I found some amazing pieces there these months. My first found were a pair of black Manolo Blahnik pumps (in my size!)
Omg… I did some really great purchases there lately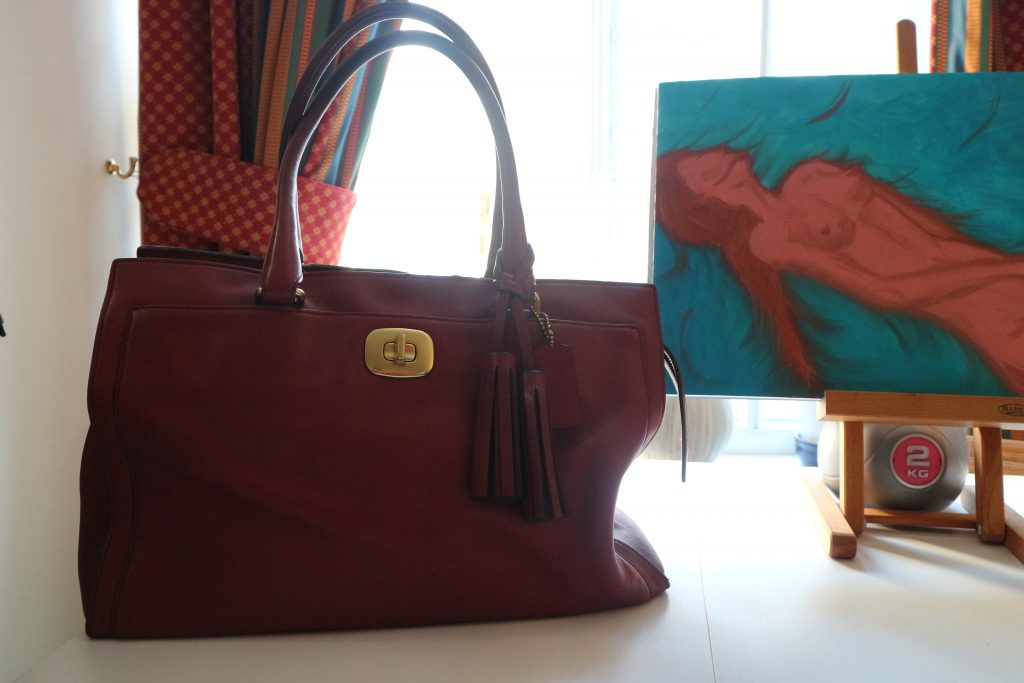 I found a deep port leather COACH bag for £10! This bag needed some extra care and love, but still looks great. A cashmere sweater from Zadig and Voltaire, a silk dress from Diane von Furstenberg and some trousers from Banana Republic for work. They were all in great condition or new and here comes the best… All for amazing prices between £5 and £15! I am in thrift heaven.
Caboose Bricklane
This a derelict train carriage where we went for our Christmas dinner with the office. The food is a bit street style food and you will smell like food when you go home, because it is next to the kitchen.
The smoked meat (beef or pork) on a burger is super delicious.
During the day you can just pass by and order one of their delicious smoked burgers. I think I might do this in the summer.
Dulwich Picture Gallery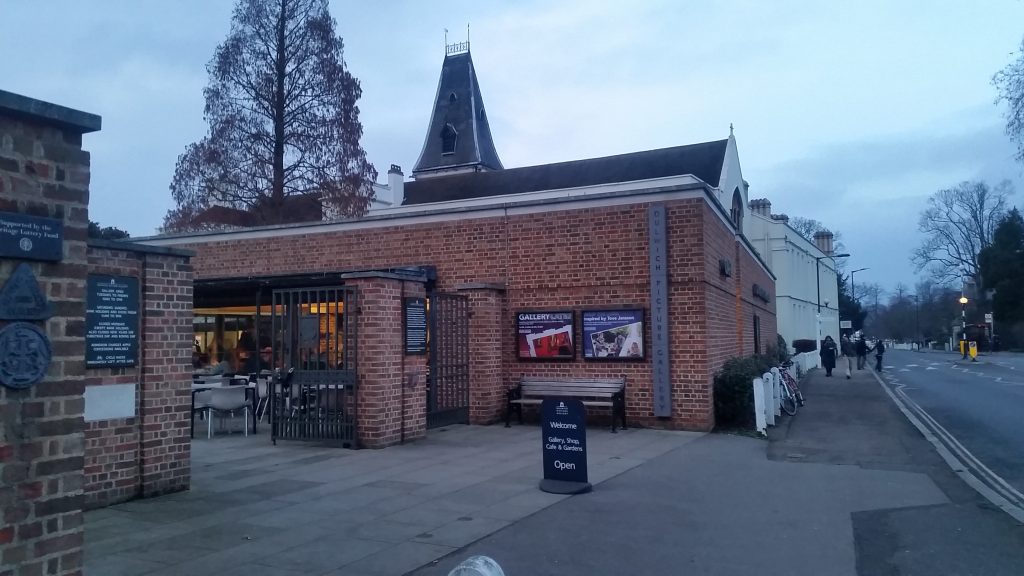 I have to say, if you live in central London, this gallery is a bit far. I almost sat one hour and a half in the bus to go to the Dulwich picture gallery or I just took the wrong connection to it (I really don't know). They have a collection of Old Masters in Western European Baroque paintings and British portrait from the 19th century. Entree is only £7,-.
Lumiere Light festival – Lumiere London
This was on the 18th till 21st of January.
This is an amazing exhibition with artworks around London's architecture and streets.
We went to King Cross and Granary Square to see some light exhibition around this area. Unfortunately we did not have time to see other exhibition. Next year we are going to make more time to see all the exhibition, just because it is beautiful.
Depa Tandoori 
Not the greatest, but they have some nice spicy dishes. This was my first time to an Indian restaurant.
Sen Viet
We accidently came across this Vietnamese restaurant while hunting for a new flat this month.
It looked super busy, so we thought it must be great. And Wow! This place has delicious authentic Vietnamese food with no fuzz. Simple and delicious. Super busy place, so I am not sure if they can take reservations, but this might be a good option to do before. Please try the summer rolls, they are delicious!
SaSa Sushi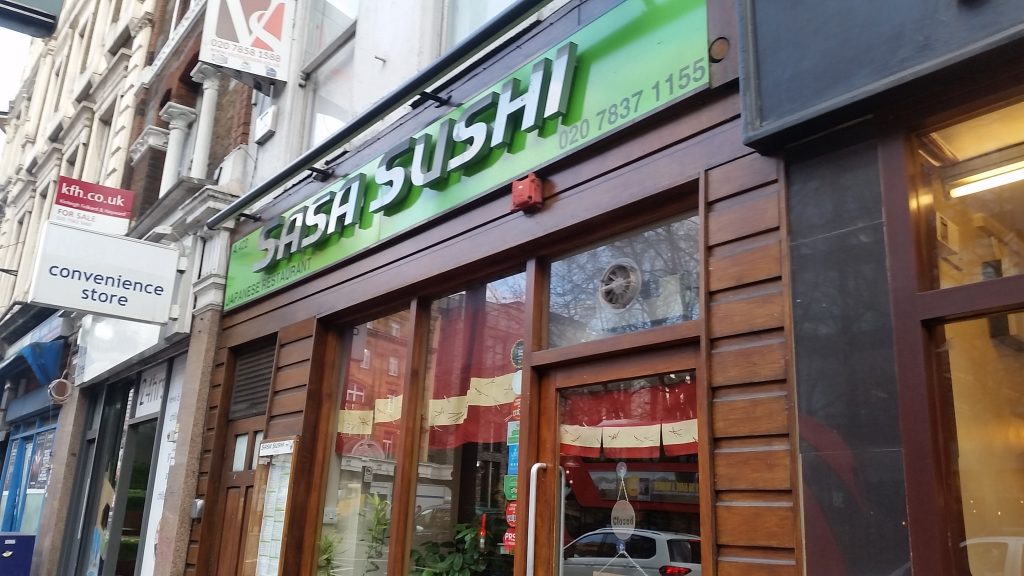 Another day of viewing properties we came across this small sushi restaurant.
Top class Sushi
They open for lunch and dinner. We had  lunch here and order sashimi, a bento box and a temaki roll, one of my favourite sushi.
Flat Iron in Covent Garden
The Flat Iron steak comes from the Flat Iron farm in North Yorkshire. For only £10,- per Flat Iron steak plus some additional stuff of course that are not included, you can have a really nice dinner together. Only downside is, you can't make a reservation and when you are there, you need to register on a list and wait for an hour or so. This is not so bad when you are not super hungry. You are able to go around and when the table is free, they will send you a text message to go back to the restaurant within ten minutes. So a good thing is to stay in the area.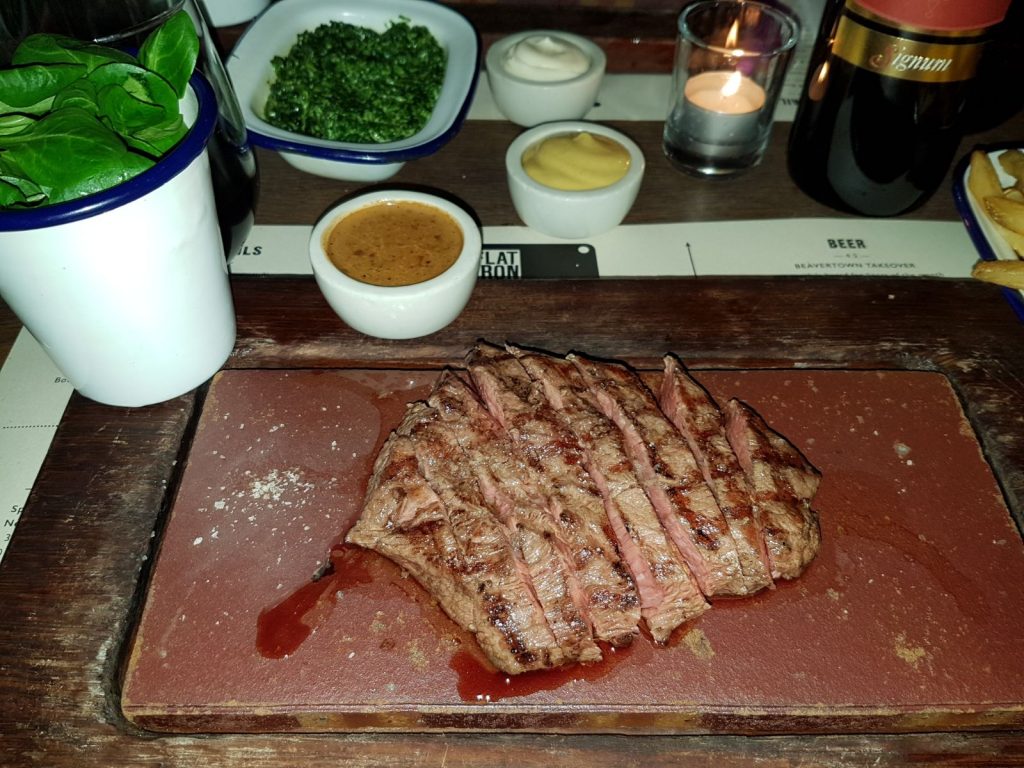 Life Drawing lessons in Hammersmith
Since I am enjoying painting and drawing lately, I was really curious to try a life drawing session. We went to one in Hammersmith, because of a friend of ours. Life drawing you probably can do anywhere here in London. So if you are interested just check on google one near by.
Thanks guys for reading this blog till the end.
Really appreciated it and hope you will find some cool places to discover in February.
Lot is going on in February, the moving, oil painting and going to be a
year older this month. Hopefully I have some time to write a new blog this month about art, moving and my thrift findings.
Have a great day! Danielle