Hello Beautiful Souls! This week I would like to take you to another opera I've been by the composer Puccini, La Boheme. My first opera was Madame Butterfly by Puccini.
La Boheme is set in Paris and shows the life of a seamstress and her artist friends. It is an opera from around 1896, but the love story is still accurate in today's life. Just a super romantic story of two people falling in love, going through life with [of course] a sad ending.
No spoilers alert here if you want to see this opera, you still can. For now, La Boheme ended here in London, but keep an eye on the ENO website for new dates. Most operas here in Londen are in the London Coliseum.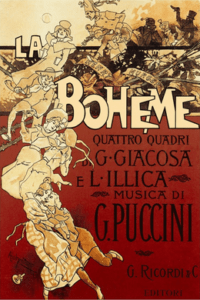 #hellolondon #londonlife #livingabroad #happy #goodvibes #misswidjaja2022 #mwlifeafter35 #hellogems #staycreative⁠ #laboheme #ENO #opera #Puccini #artistlife #mimi