Hello Lovely Readers and welcome back to my TRAVEL blog! I was waiting a long time to actually go somewhere and yes we finally did! We had two lovely weeks in Lanzarote during the Christmas holidays and we deserved it!
It was a bit last minute, so we did not want to go too far. Especially because the prices are really high last minute from London to almost any far country. So, we decided to go to one of the famous Canary Islands, Lanzarote and Fuerteventura. Those islands are loved by the British.  The weather in December is around 21 degrees Celsius with a bit of a wind in the evening. I never been to any of these Volcanic Islands, so I was definitely up for it.
Here is how our adventure started, what we did and the amazing food we ate. Believe me the food was AMAZING! Grab your usual cup of tea or coffee and read on…
Arriving at Lanzarote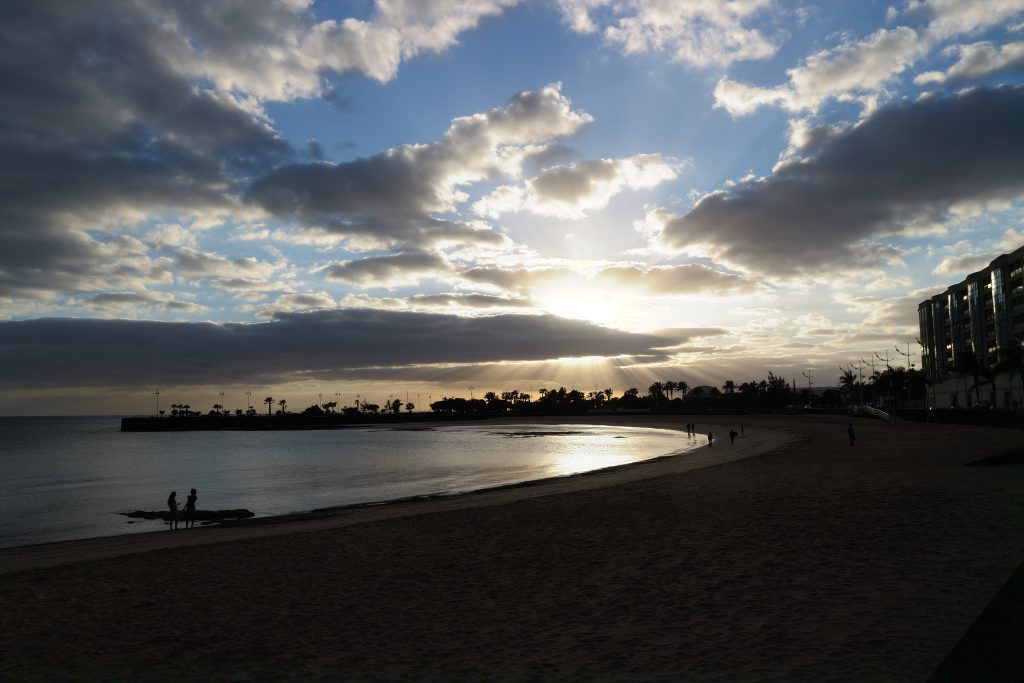 We arrived at their only and small airport in Lanzarote. Apparently we are noobs, because we did not – to less research before we arrived.
The first and best tip ever that I can give to you, is to search for a rental car company, so that you can pick up the car when you will arrive at the airport.
Just go for the best known rental companies, because we had some issues with the one we picked. We, as noobs, went with the taxi to the hotel. We rented a car, by checking online and then we needed to go back to the airport to pick the car up.  We had some issues with a double booking, fortunately it is al sorted a month later. (Not recommending Cartrawler btw) When all was sorted we paid £124,- for the two weeks that we were in Lanzarote. So, if you are like us and wait to check for rental cars when you are in the hotel. Just check online and do not go for the hotel recommendation. (They usually charge you much more)
Our hotel, Hotel Diamar, what can I say, was a bit of a disappointment, as we got a room with a broken toilet.
If we did not tell the reception, they would not border to at least let us know about this issue.
The night we arrived it was too late to change rooms, so we did not want to go to an other room anymore so we waited for the repair guy the next morning. (He did not solve anything, but it was at least flushing better) We settled for this room because of the nice view of the sea and the rest of the room was just fine. I will be honest, I also would not recommend this hotel, purely because of the toilet issue and the way they handled this issue with us. Plus in the summer when it is really hot, the AC will not work. They have really old type of AC in here. I think an apartment or so will be a better option in Lanzarote.
What did we do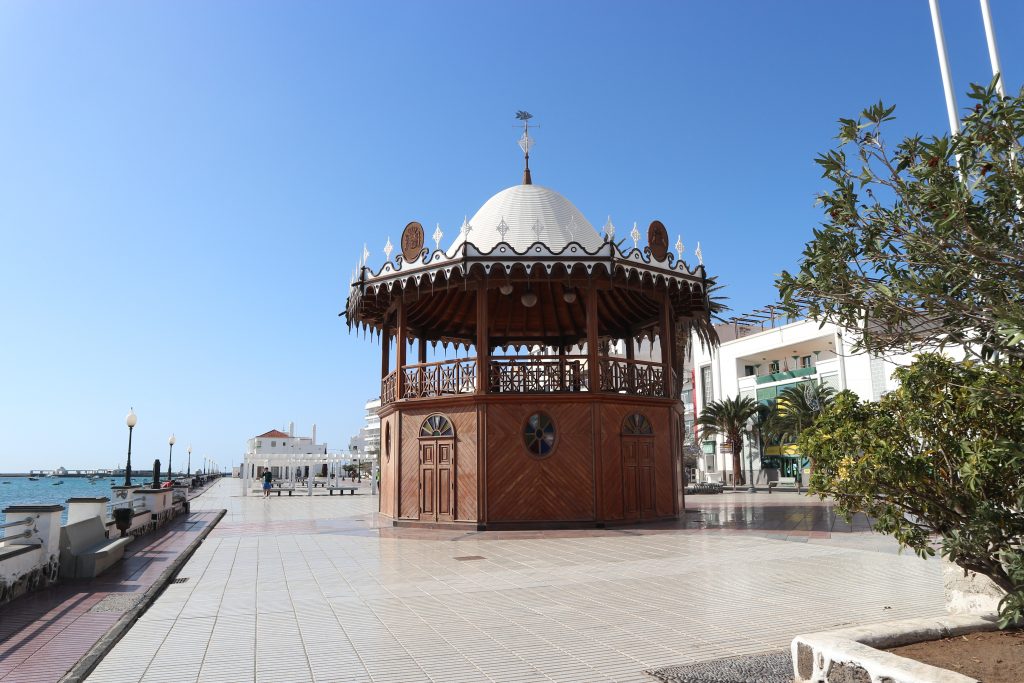 Lanzarote is not a huge island, but if you take it easy and explore, you can see a lot.
This island is perfect for a road trip. There is a lot of beautiful Volcano eruptions to see near the Lanzarote roads.
Le Gardin de cactus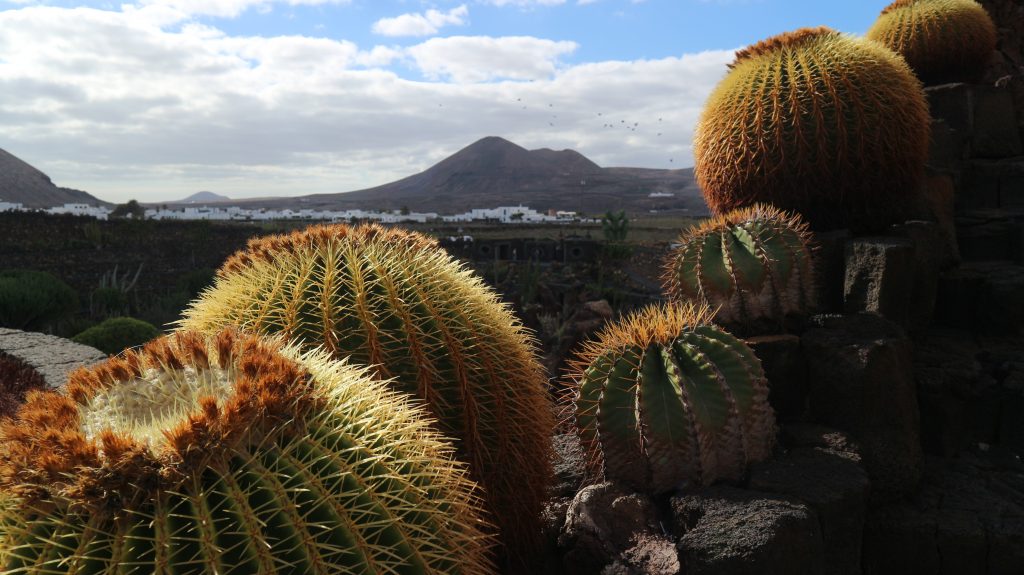 Great cacti garden where you can practice taking beautiful pictures with your camera. At least this is what I did with my Canon EOS M10. Must say, some pictures turned up amazing.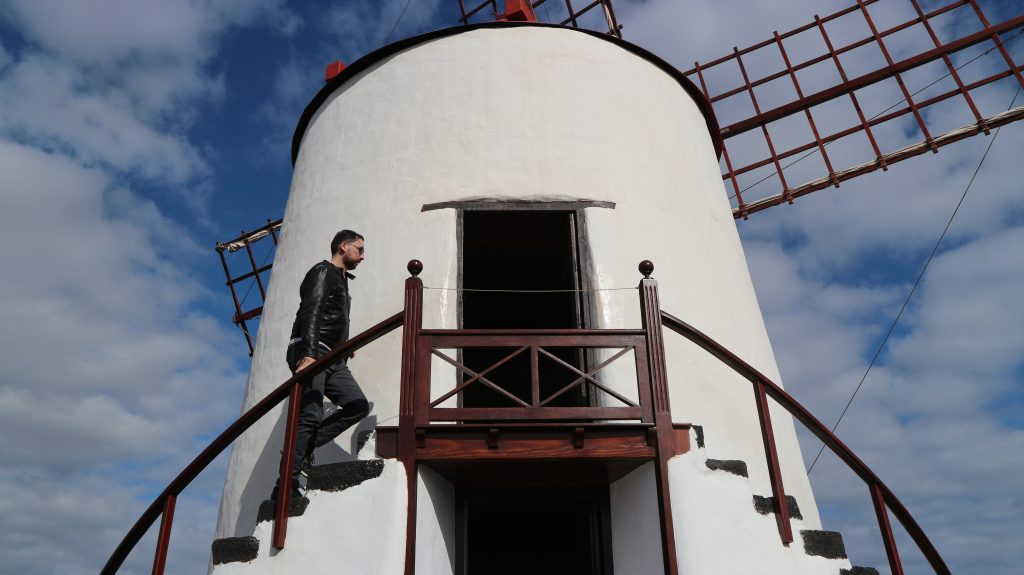 Sunrise and Sunsets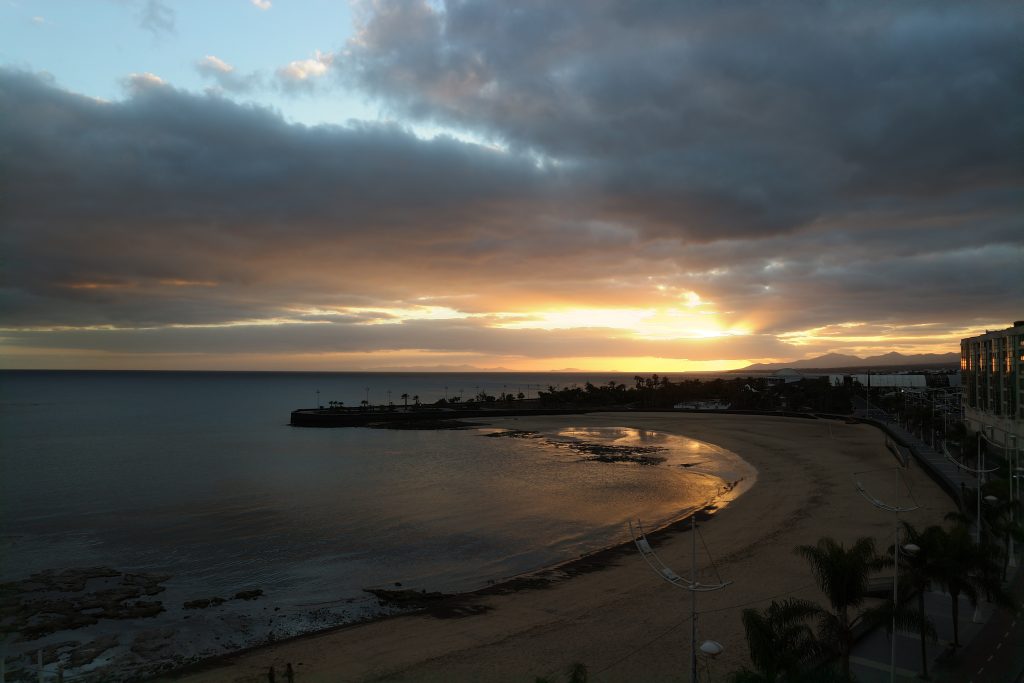 Of course on every island you will see beautiful sunrises and sunsets. I prefer the sunsets and we were lucky to see those just from our hotel balcony and many more lovely places in Lanzarote.
Playa Blanca – Rubican Marina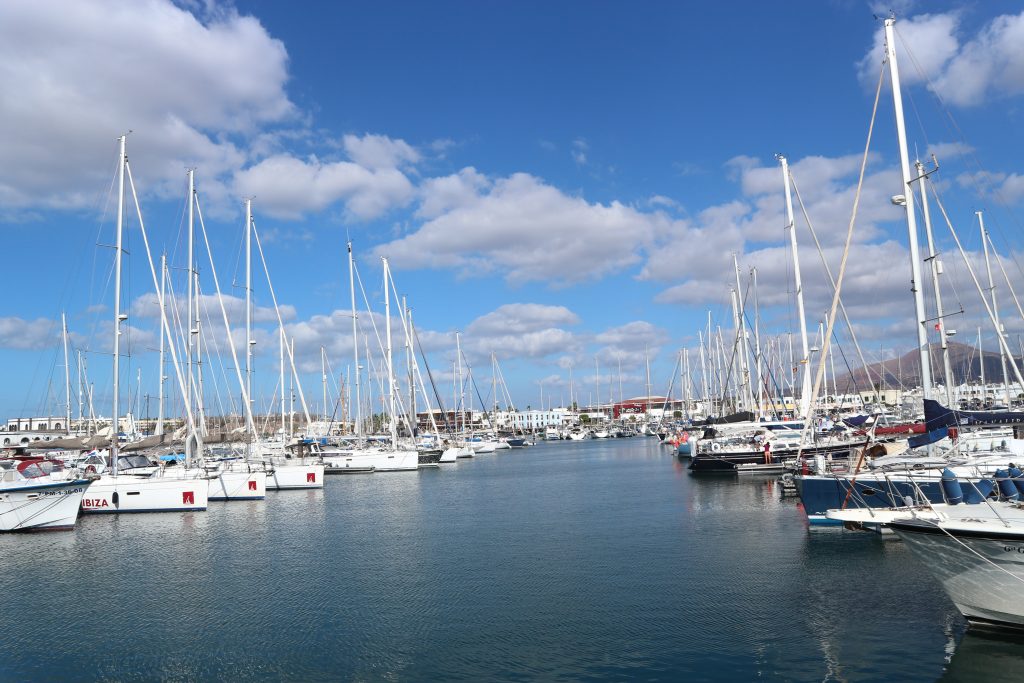 This area is a bit to fancy and to much tourists for me. They have a beautiful harbour, market and some okay restaurants.
Bodegas El Grifo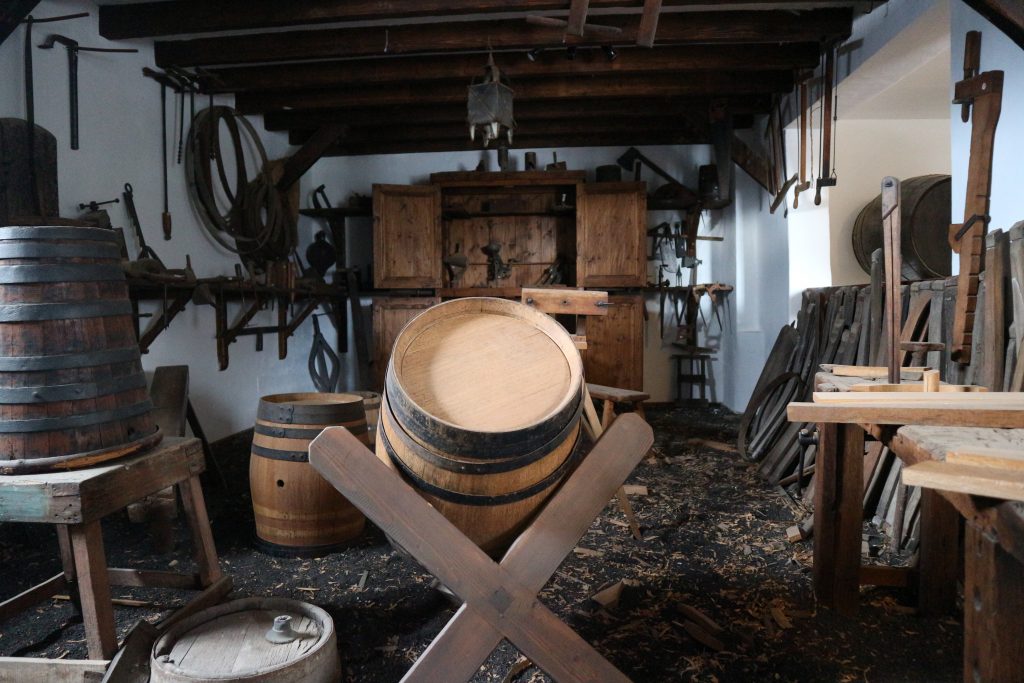 This is the vineyard and museum where you can do some local wine-tasting.
I have to say I learned a lot about white volcanic wine from Lanzarote. Before I only knew about red and mostly Italian wine.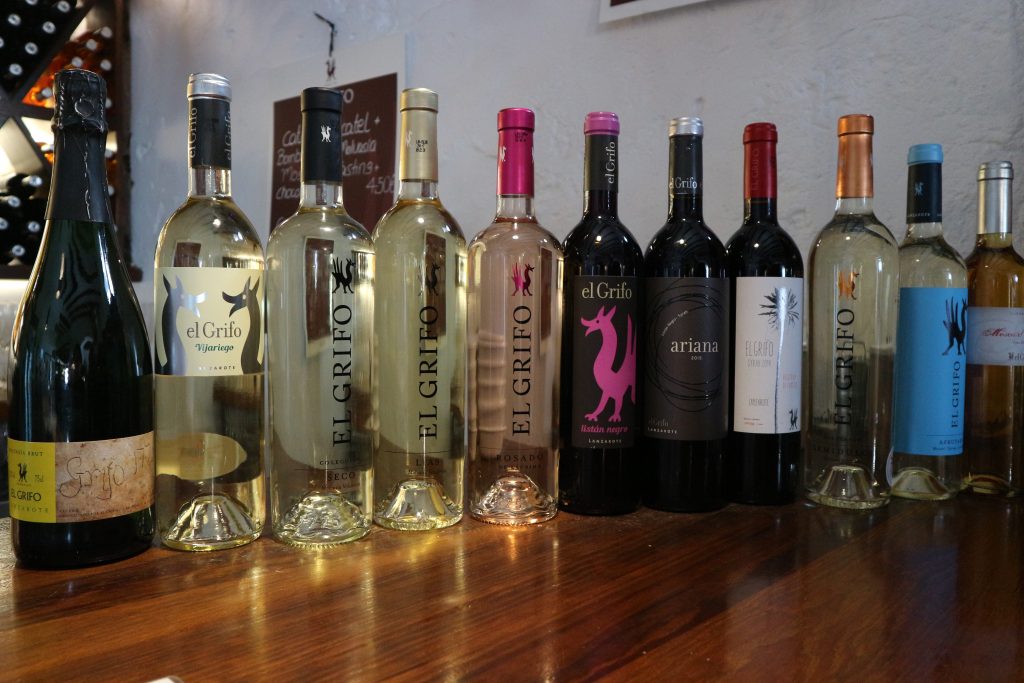 This type of wine is also very nice especially with seafood. The museum gives you an idea how they make their famous El Grifo wine. At the end of the tour you can taste a few different wine that they make at this winery.
The National Park Timanfaya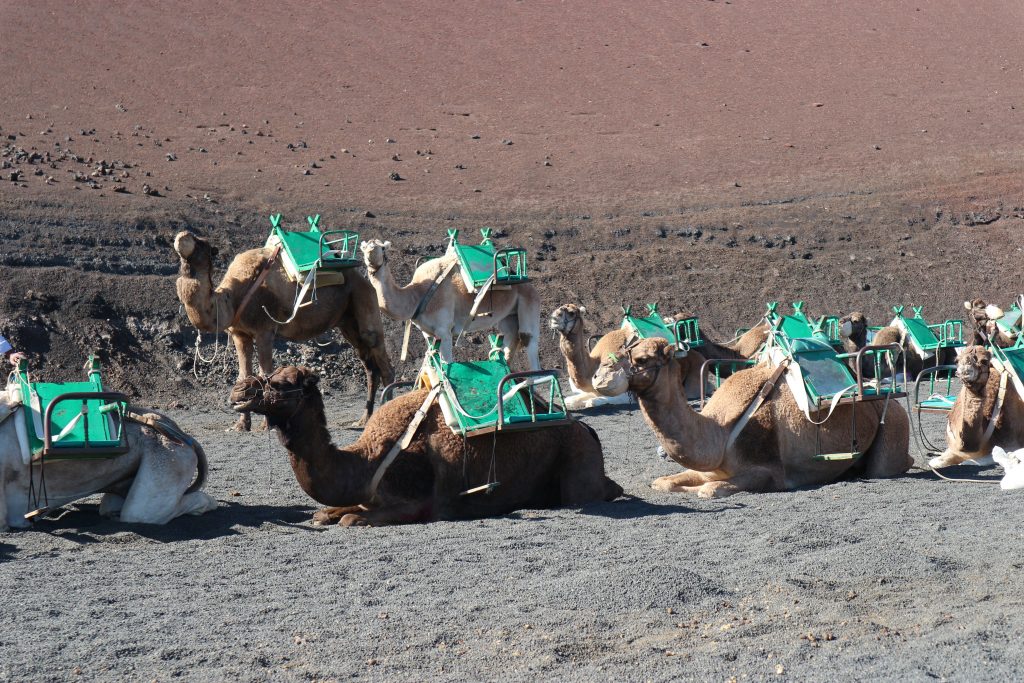 First we went to a part of this park were you can do a camel ride for 12 euro's per camel.
Really nice to view this amazing Volcanic place on a camel.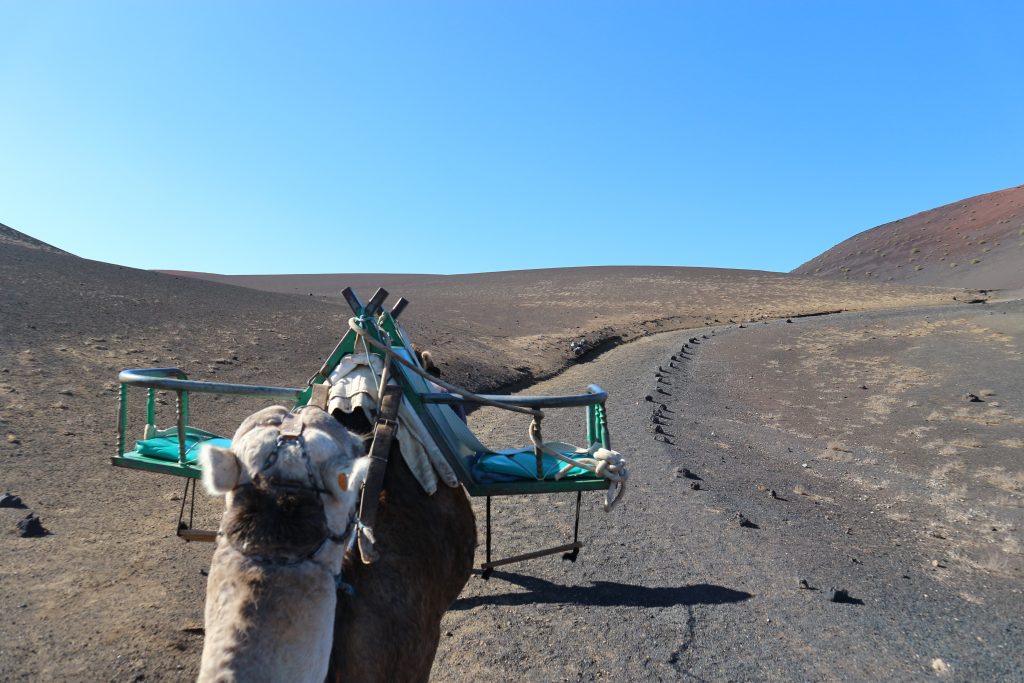 Not the most comfortable way, but a nice thing to do when you are with someone you love. After this we went for to the park itself. We were expecting to just walk around, but once you are in the park and you have parked your car, the excursion begins. I have to say they organised this pretty well. So first you go in a bus and you will get a tour around the complete park. After this tour, you will see a spectacular fire show, some demonstration with the geezers and you can even barbecue on the Volcano.
The Pink Mountains on Famara beach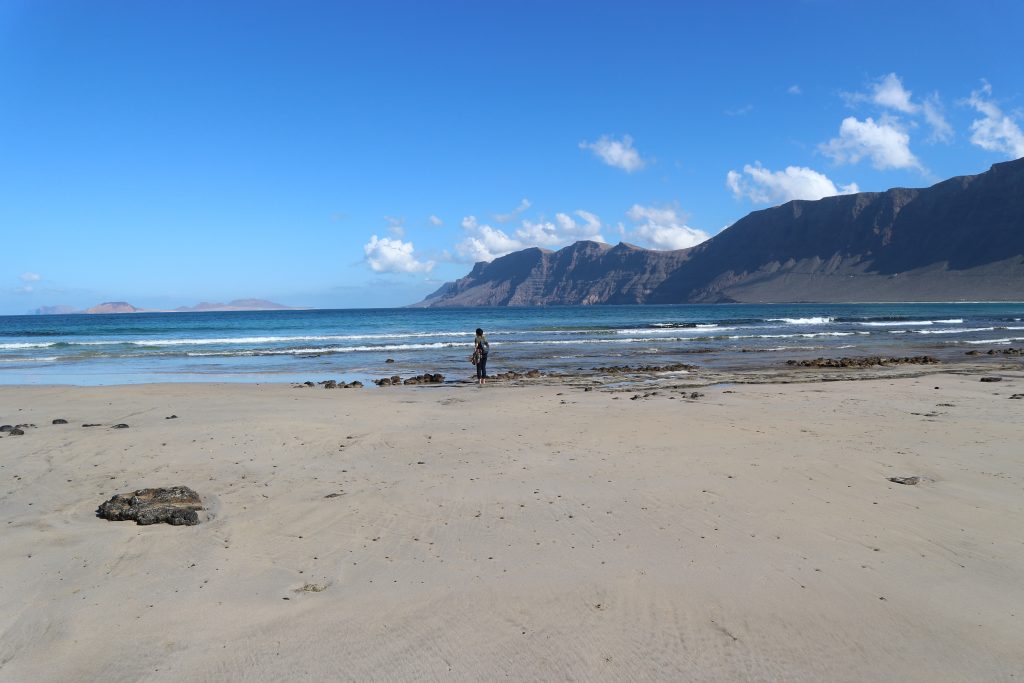 This was one of the most amazing days in my life with an epic sunset. The water was a bit too cold to swim in, at least for me. So we just walk to the end of this beach. The beach is around 4 km long and you will find a lot of surfers here . Towards the end of the beach, we realised that the sun was going to set. When we were walking back to the other side the sun was going to set and the mountains had an amazing pink glow to it. WOW! The colours of the sky were so beautiful!
All those warm sunset colours it was just like a beautiful painting.
Playa Papagayo Lanzarote
The name reminds me a bit of Curacao. You need to pay a small fee if you want to go to this beach. It is 3 euros. This is a bit of a tourist trap beach, not that it is not a wonderful beach. Unfortunately it is a bit too fancy around it and the beach is a bit small. I liked the beach in Famara must more.
Mirador del Rio
On this spot you will have a wonderful view of the sea and an other island.
Jameos del agua
This place is beautiful. It is a part of a lava cave tunnel in Lanzarote where one of the famous designer, Cesar Manrique, made a small paradise. You can find a subterranean salt lake, a restaurant, beautiful gardens, emerald-green pool, a museum and an auditorium.
Cueva de los verdes 
Because of the Jameos del agua we really wanted to visit a lava cave tunnel. At Cueva de los verdes, they organise cave tours for about 45 min more or less. Even for a claustrophobic like me, this was really nice to do. The caves are huge from the inside and they even have an open space for concerts because of the acoustic.
El Golfo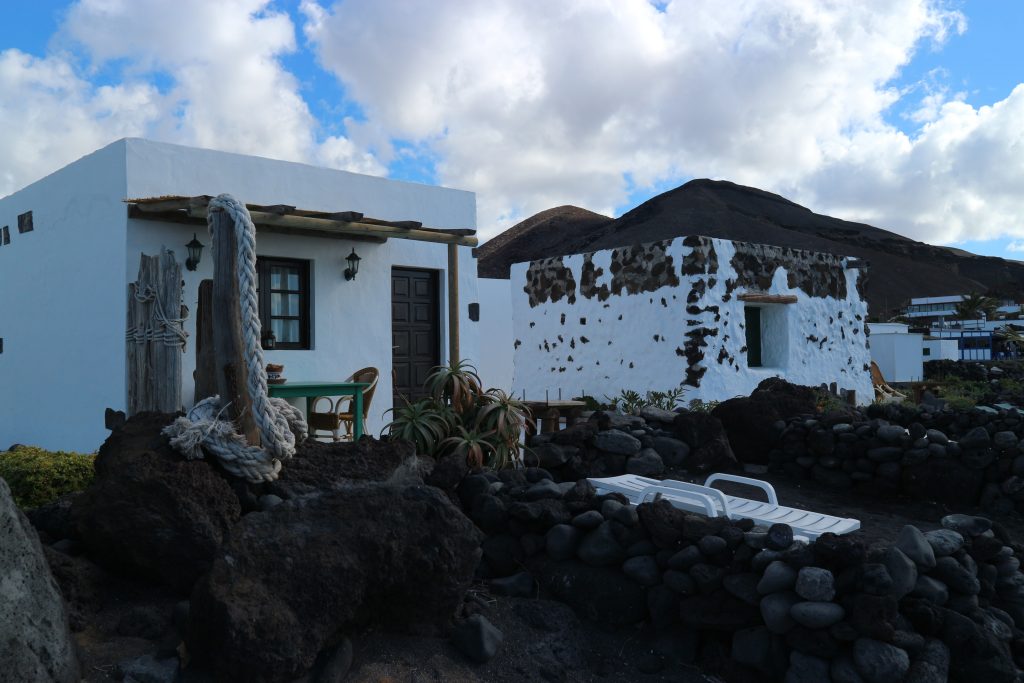 This is a beautiful green lagoon that is at the foot of the crater wall. The green lagoon is filled with Volcanic minerals and micro-organism. Unfortunately you can not get on the beach near the lagoon or on the lagoon itself. The best part is, that just next to this lagoon there are a lot of restaurants near the sea, where they have delicious seafood.
One day road trip to Fuerteventura
From Lanzarote it is easy to take the Ferryboat to Fuerteventura. We took the car and went with the Ferryboat ARMAS.
Tip is to not forget your passport and if you arrive early, it is possible to buy the ticket just there and then.
Two return tickets with the car is 114 euros. It takes around 50 minutes to get to the other Island.  We had a day ticket, so we had from 10am till 8pm to return to the ferry and to get back to Lanzarote.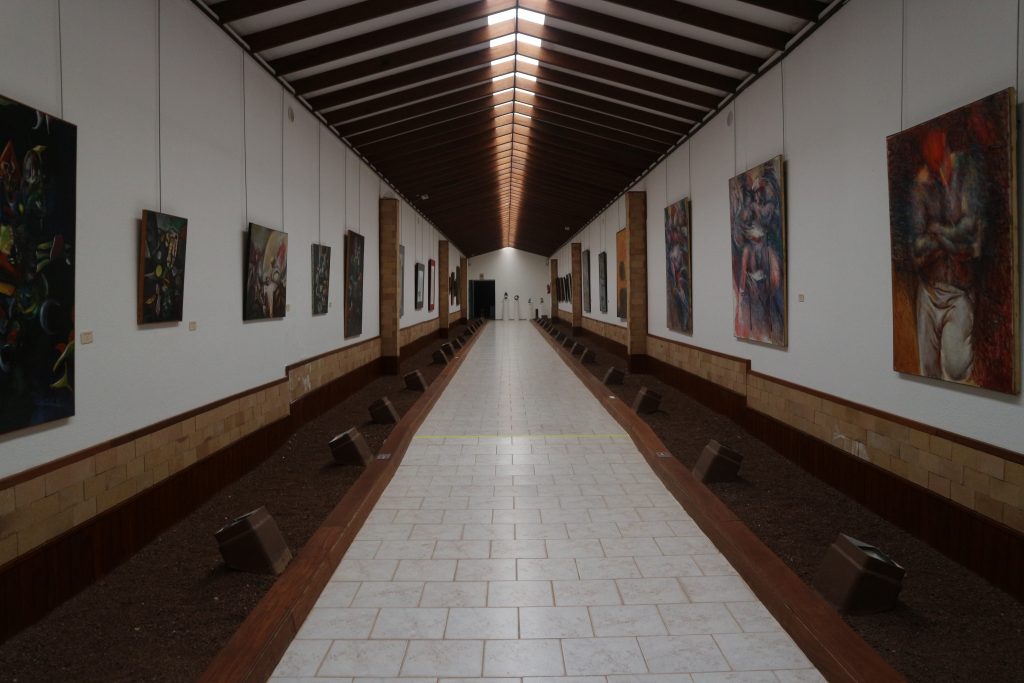 In Fuerteventura we drove through many villages, many hairpin roads and amazing views of volcanic mountains. La Olivia was the first place we went through. We stopped to visit a gallery called "Centro de Arte Canario" Casa Mane. They had a small gallery with I think local artists, I definitely saw some beautiful paintings in here.
Next stop was Tindaya, then Puerto del Rosaria,  Antigua, costa de Antigua, Las Salinas, Tuineje, Pajara, Betancuria (beautiful hairpin roads and view of the Rio del Palmas) and finally back to Corralejo.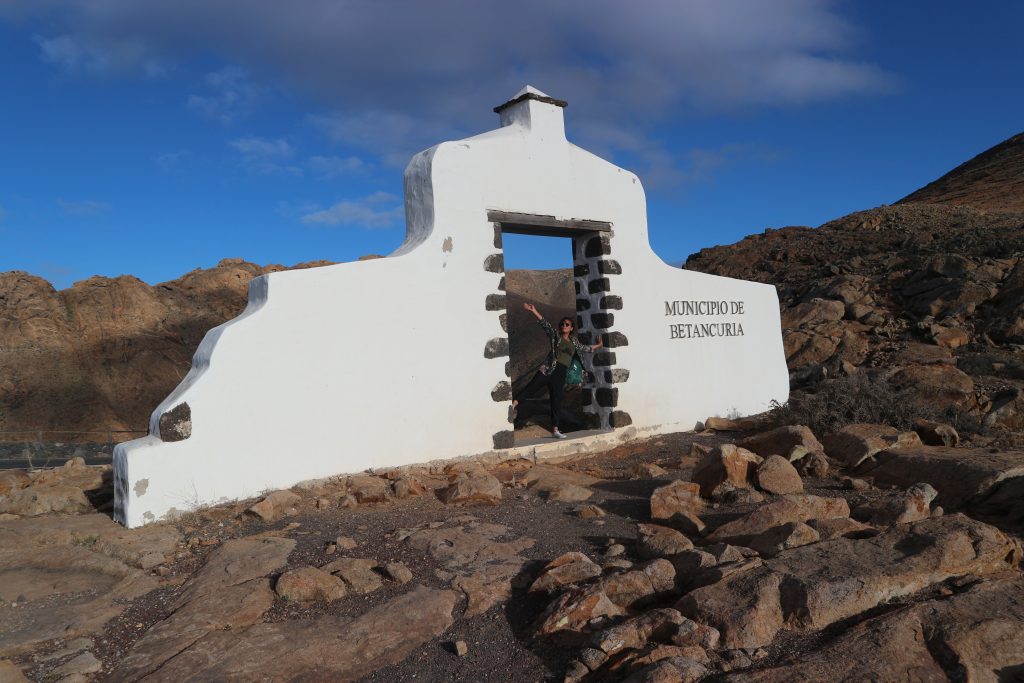 In Corralejo we stopped to sit at a restaurant near the sea and just enjoyed and rested a bit before we went back to Lanzarote.
Tip on the way back, we saw the beautiful stars in the sky. We saw Orion from Lanzarote and some stars near Orion. (For star spotting, the Canary Islands are a great place to spot them)
Restaurants
Wow, so finally we can start with all the nice restaurants that we have been here in Lanzarote and Fuerteventura.
Restaurant Sol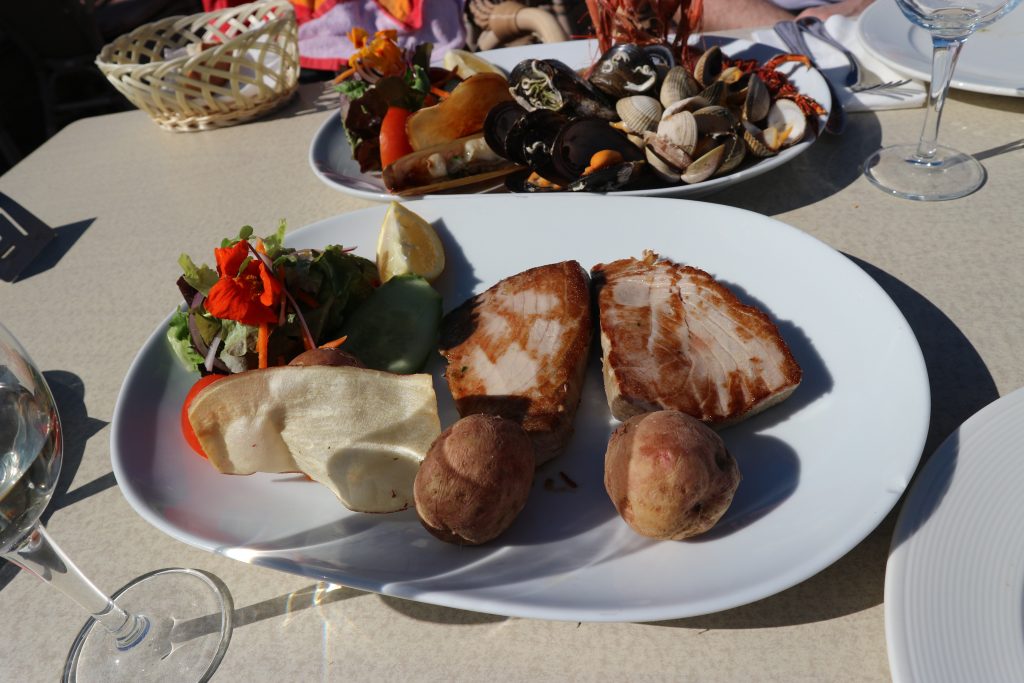 This restaurant is one of the best in Lanzarote. It is in a small village called Famare, where the famous pink mountains are. From the restaurant you will have an amazing view of the mountains and the beach.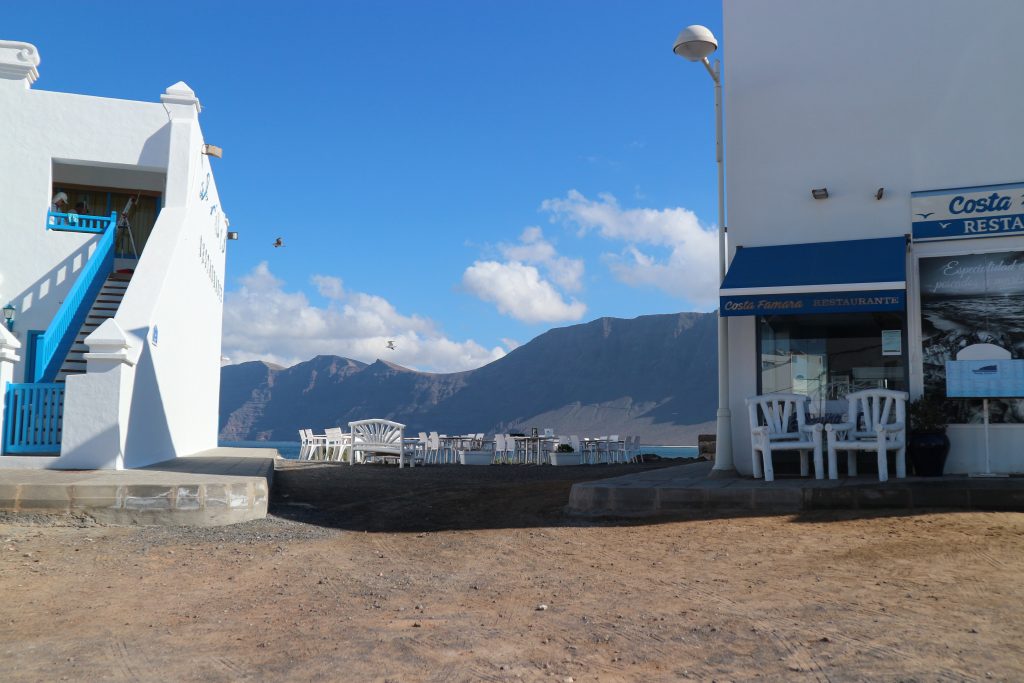 The Tuna steak was on fire and super delicious. Nice with some Bodega Volcano de Lanzarote, white wine.
Restaurant Mirador de las Salinas
In this restaurant you will have a beautiful view of the Salinas. We had some fresh mussels and fish with Yaiza, of course a white wine with the authentic Volcano flavour of Lanzarote. Tip, If you like romance and sunset, this is the place to be.
Steakhouse Don Rafael – Las Palmas – Puerto del Carmen 
Delicious steaks and almost every cut available. This is the place if you would like to eat some good quality meat.
Pizzeria – La Lanterra – Las Palmas – Peurto del Carmen 
Nice family business with real Italian pizza's . Staff members are Italian and very friendly.
Lilium restaurante – Marina Lanzarote
Near a small harbour in Arrecife. This is the fancy restaurant we went to on the second day of Christmas. I had an super delicious entrecote in this place.
Restaurante Mar azul – El Golfo
In this restaurant I think we had the best seafood. For the octopus lovers, like me.. This is definitely a place to go.
Fuerteventura – Terraza Playa Chica
We had a real good lunch in this place. It is near the beach. Again octopus, Padron peppers and fresh fish.
So hope you enjoy reading this blog. Probably you needed two or three cups of tea or coffee. What can I say.. we went for two full weeks!
If you are in Lanzarote, please try these restaurants.. They are truly amazing and a real recommendation. In the end I liked Lanzarote more than Fuerteventura. Just the Lanzarote landscape itself is mesmerizing. Oh I almost forgot, If you have the chance to go and do horse riding… Go! One of the few things we didn't had time for in the end.
See you soon and till next blog!♥ MissWidjaja