Buon Natale, beautiful souls! You are in luck today because here is another Hello London blog. So many exciting options I found for you here in London to visit in 2022. [And way in advance so you can book them in time, you are welcome] 
When I booked a table at Circolo Popolare my heart skipped a beat. This place is usually fully booked within a few minutes when they add some new dates online. [Kind of proud of myself] I finally managed to book us a table for lunch. [H*ll yeah, I think I checked the booking site on a rainy Friday some weeks before the actual date] No worries, book here and plan everything around it. You will be fine. 
Why is it so special? Circolo Popolare is a stunning Sicilian Trattoria. [Take a look at their Instagram posts, the walls with all those bottles, the flowers and authentic decoration takes you back to Sicily, Italy] 
If you are early, as we were, wait for the "normal" lunch menu around 11:30 am. [Thank me later] The "normal" menu has all the pizzas and a lot of pasta on it. I have already decided to eat as many things as possible during lunch. The next time I get in might take ages.
As starters, we went for some Proscuitto di Parma and Truffle Salami. I added some mussels and bread to the starters. All delicious, a bit too much. [I forgot I ordered a main he he] For the main dish, I had an impressive Truffle pasta. [Truffle heaven again]
The Truffle pasta was very impressive. I ate a bit too much, but I had the best time. Places like this make me smile. The food tasted authentic and made with love. No one rushed us to get out, which is always great. If you love Italian food, definitely try out Circolo Populare. 
[metaslider id="4767″]
MEI MEI – BOROUGH MARKET
Another place to try when it is not so busy is Mei Mei in Borough Market. [Completely different than Italian food] If you know Uncle Roger, you know. It is a food stall with traditional Singaporean food. Easy to take away or eat at their stand. 
[metaslider id="4799″]
Hi you beautiful soul. Thank you for reading till the end. I hope I got you inspired to visit any of my Hello London suggestions when you are in London. No worries, there must be something for everyone, go through them here.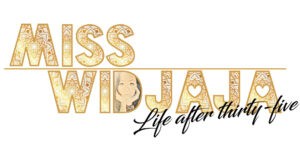 #circolopopolare #meimeiboroughmarket