Hello Beautiful Souls! This week in Lifestyle, I visited this gem in Camden Town called Green Note. Green Note is an award-winning live music venue with a vegetarian cafe bar.
Famous names who performed at this venue are Ed Sheeran and Amy Winehouse. I love the intimate atmosphere. The Green Note has a basement bar next to the bar in the back. All customers are there for the love of music.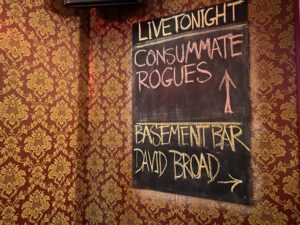 The night I went, I was lucky to see/ hear the performance of Consummate Rogues. Everyone truly enjoyed the music and listened. I have been to some other live music venues before, like The NightJar, Oriole Bar, The Ned Hotel and Lafayette London. All live music venues have their own unique identity. I enjoyed each one in different ways.
The greatest thing about Green Note is that you buy a ticket for the performance, and there is space to sit, enjoy the music and drink something from the bar. They have [lots of] choices for alcoholic or non-alcoholic drinks, which is perfect.
As it is in Camden Town, go before to eat something in the area so it will be a fun day out with dinner, drinks and live music.
[metaslider id="10800″]
#hellolondon #londonlife #livingabroad #happy #goodvibes #misswidjaja2023 #mwlifeafter35 #hellogems #staycreative⁠ #hiddenbars #greennote #old-fashioned #consummaterogues #afterworkdrinks #livemusicvenues #CamdenTown #fun #Jazz #London #london.travelers @greennotemusic @consummate_rogues #lifestyle #bartending #londondrinks #londonist #london.travelers #londoning #thingstodoinlondon