Finally another travel blog from me. Hopefully this year I can travel as much as last year and so far so good. I really like travelling to different places on my birthday, since I barely celebrate my birthday. I think making memories on those days are far more precious than a big birthday party with lots of acquaintances. Except when you are at the your big 30 or 35 and so on. I am halfway this year with the big 33! So nothing special for me expect making lovely memories.
So this birthday weekend we went to Scotland. Never been to any place in Scotland before. We went to Glasgow and Edinburgh. Our flight was from London to Glasgow. It did not take too long and also easy to go from the airport to the city centre. We were in Scotland from Saturday morning till Monday evening, so almost 3 full days.
First day we stayed in Glasgow. The second day we went from early in the morning till night in Edinburgh and on Monday we had a whole day in Glasgow before we went back to London.
Like last blog I am going to tell you what we saw, where we ate and where we slept in both cities. Also some pros and cons If I can think of any. Hopefully this can be useful to anyone who is going to these wonderful cities.
What did we see in Glasgow in 2 days
With the hop on – hop off bus you can see a lot and it's only 14 pounds. You will see all the high lights from the East End till the West End to the city centre.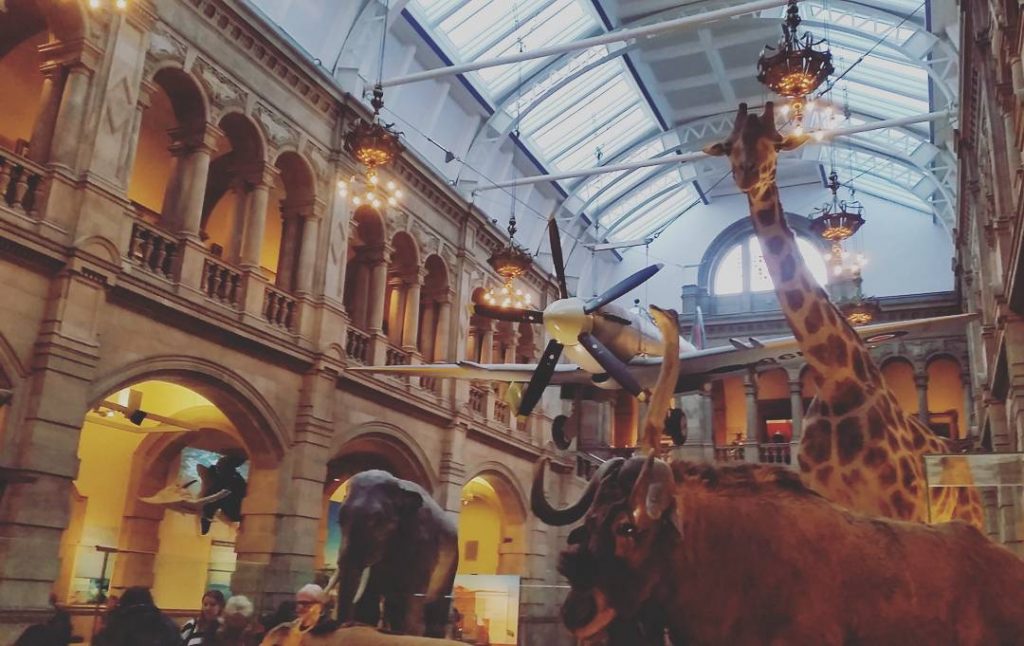 George square
Riverside Museum – free admission
Kelvin grove Art Gallery and Museum – free admission (amazing if you love art like me. There's a Salvador Dali painting in this Museum – a must see)
Buchanan shopping street
Sauchiehall street with restaurants
What did we see in Edinburgh in 1 day
Also in Edinburgh we took the hop on – hop off bus just to see the highlights and we used it as a transportation bus that took us to a lot of places. Price for this bus was 15 pounds per ticket valid the whole day till around 5 PM.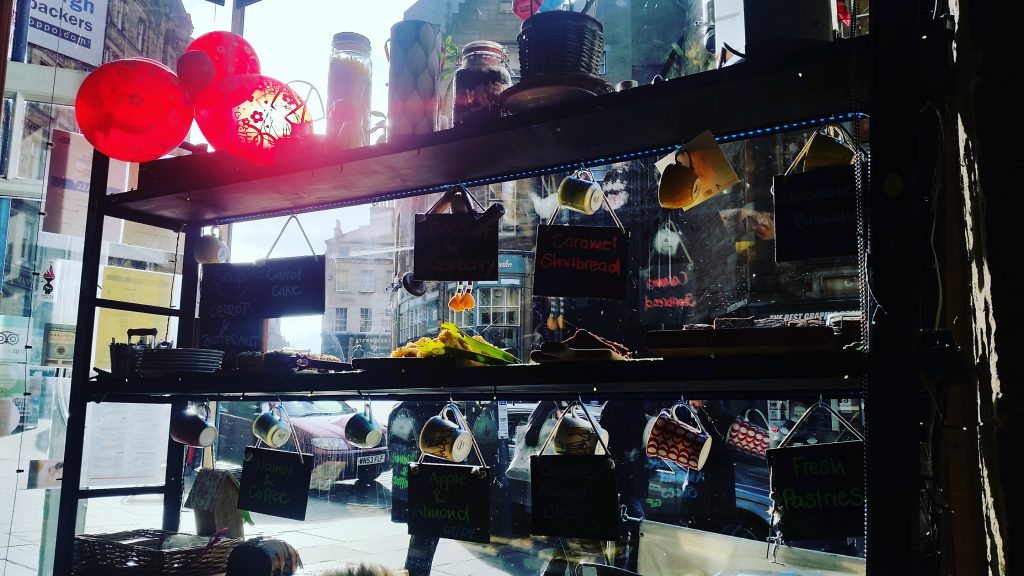 We started from Charing Cross station in Glasgow to Edinburgh Waverly station. Right in front of the station (Market Street) you got a small alley going up to the streets. In between you have the smallest pub from Edinburgh called halfway house.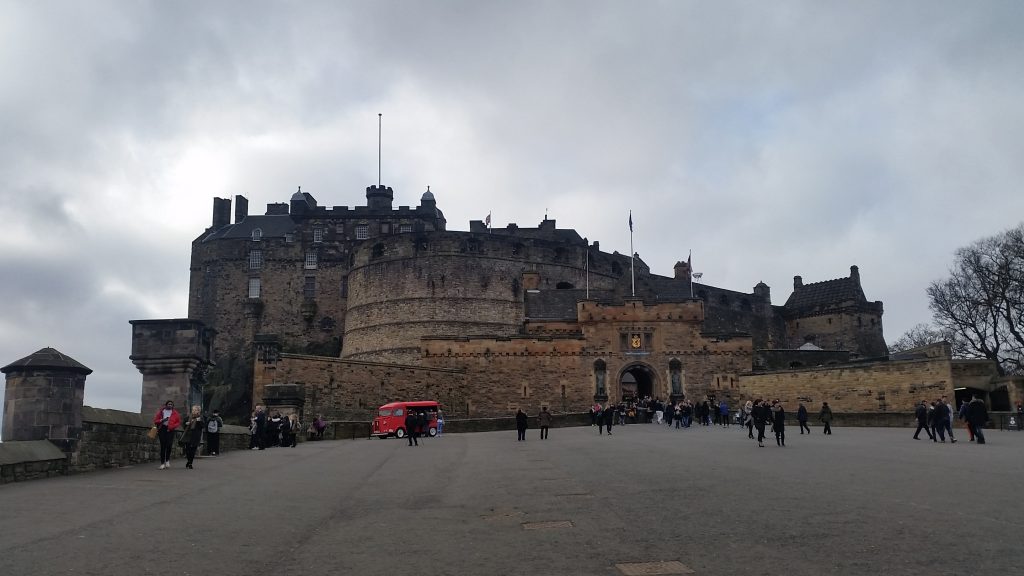 Giles' cathedral
National Gallery of Scotland – free admission
Edinburgh castle
National monument of Scotland (on a hill with a beautiful view of Edinburgh)
You can buy real nice cashmere scarves in a lot of shops in Edinburgh (I regret a bit I didn't get one)
Where did we eat in Glasgow (1 to 5 stars   5* is super delicious)
I am only going to mention the nicest food we ate. Of course we ate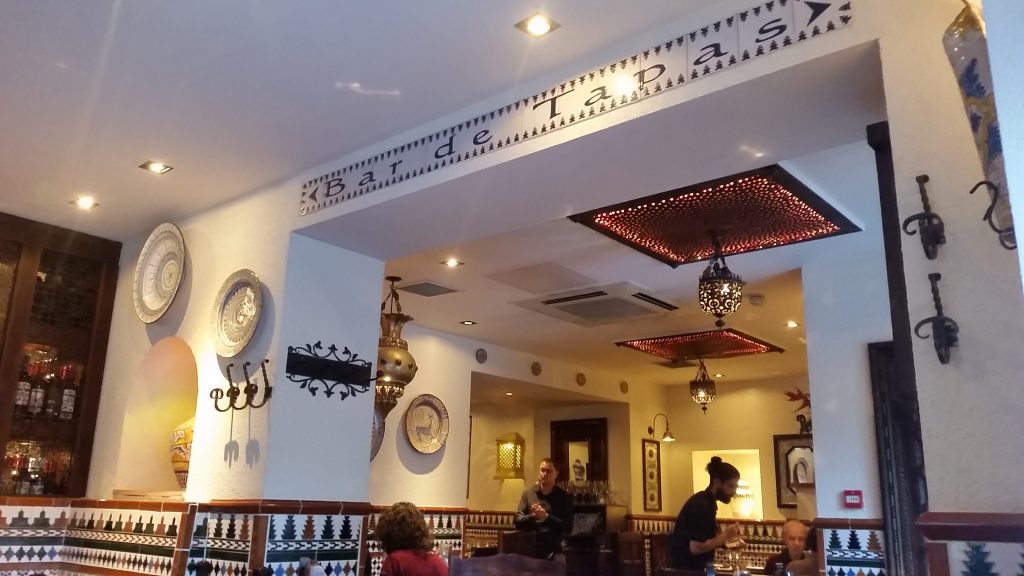 more, but too be honest I already forgot about it… because it was just junk food or something small.
The only place I remember and it was really tasty is Café Andaluz on the corner of North Court. A bit expansive but really delicious and special.
Spanish tapas restaurant 13 St Vincent Pl +44 141 222 2255
Where did we eat in Edinburgh (1 to 5 stars   5* is super delicious)
In Edinburgh we had a really nice Scottish breakfast/lunch. I don't remember the name of this café, but it's on the top of the alley from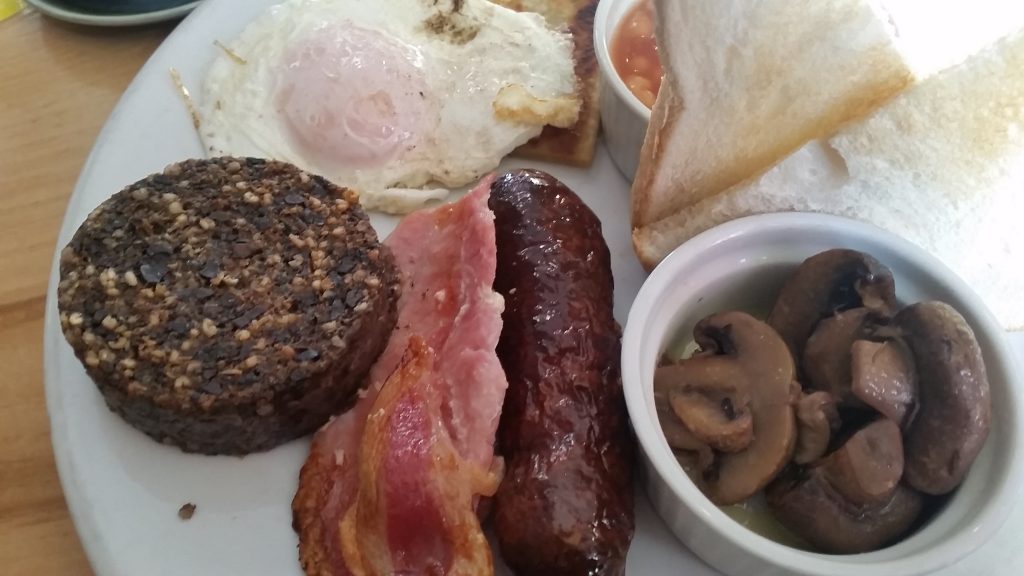 the station to the market street. (Halfway house pub is in the middle of the staircase) Sorry guys, you have to be there then you will find it.
This lunch kept me going till the evening because it had a bit of haggis. This was really heavy on the stomach. I couldn't eat some dinner in the evening because of it.  It is typical Scottish dish I really wanted to try and it's not as bad as it looks.
Where did we sleep
We only slept in Glasgow at the Ibis hotel. Great location in the centre. Great staff and clean room. Free Wi-Fi. We didn't take breakfast at the hotel because it is lot easier just to go out and find a nice café to have breakfast at. Easy check in and out.
Hotel ibis Glasgow City Centre ***
220 W Regent St, Glasgow G2 4DQ, UK.
+44 141 619 9000
From Charing Cross rail station to Edinburgh Waverly rail station +/- £25,-. Take approximately sixty minutes.
Advantage:
Both cities were beautiful, but if this would be the first time to Scotland for you, I would say try Edinburgh first. The castle and all the buildings are just beautiful to see. Because it's on a hill you will have lots of great views on the city. Glasgow is in that way less impressive but in Glasgow I really liked the museums, especially the Kelvin grove art gallery and museum. I love art and I like that it's for free. Makes it accessible for everyone. Oh and you can pay with pounds, so easy peasy if you from the UK.
Disadvantage:
Not a lot of disadvantage to be honest. Maybe the weather, much much colder than in London or the Netherlands. But with the right clothes you will be just fine.
Sorry for my inconsistency, I try to work on the blog more often for you guys. My goal is to blog once a week but as you have seen, I am still working on this.
Hope this blog is useful for those who are going to Scotland
Till next time
Ciao! ♥ Miss Widjaja