Hello Lovely readers and welcome back to another (the new normal) travel blog on misswidjaja.com. Next stop I have been in the Netherlands is Eindhoven (de gekste) and especially the area Strijp- S. Thanks to my lovely cousin, who brought me here, I have seen this beautiful, creative neighbourhood of Eindhoven with lots of architecture and street art.
Eindhoven is definitely a recommendation if you are travelling through the Netherlands. People are very friendly here in the South of the Netherlands. The Strijp-S area, almost makes you feel like you are in Shoreditch, London. A lot of creativity going on and each building is so differently beautiful.
There are some pretty places we had some drinks and or food in. The first one is Zwart Wit Koffie, it's a lovely place that almost looks like a cosy wooden cabin. First time trying their home-brewed coffee cold, which had a peculiar, but good taste. I will never forget the salmon sandwich I had here if you are in this area give it a go. They are just handmade in heaven, so delicious. Thank you, cousin, for bringing me to this lovely place.
Next stop, in between strolling around to see some street art and beautiful architecture, is MOOD on Strijp-S. It was a lovely day to sit on their terrace and drink a Gin tonic with some dim sum. The restaurant itself is beautiful, even the toilets are fancy. If you are looking for a perfect romantic place for a date, look no further.
After strolling around we went back to the city centre, which is not so far of a walk from Strijp-S to have some dinner at The Roast Club. This was meat heaven, slow-cooked meat and some good Belgium beer, what else do you need? Excellent choice by my cousin to go to this place. Enjoyed from the starters, our conversation, the beer to the main dish. This is definitely a recommendation for the meat lovers between us. To finish the night we went to Bobby's Bar for our last cocktail of the night.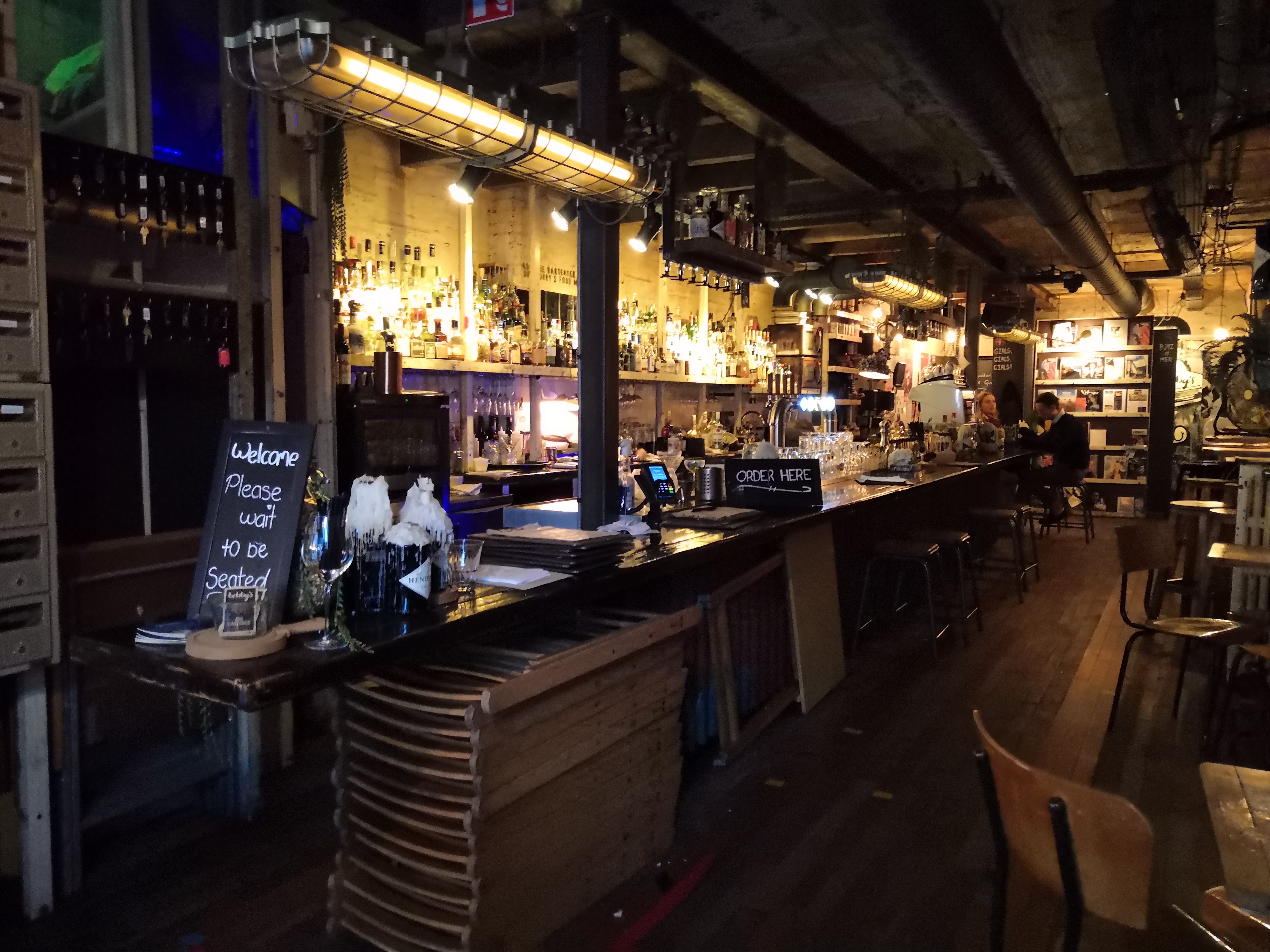 The sky bar, VANE, is a place you have to try as well. From the sky bar, you will have the best view of the city centre of Eindhoven.
The below pictures will give you an impression of Eindhoven, which I discovered on that day, has a lot to offer if you love architecture and art. I might go to the street art festival next time.