Hello, Lovely People and Welcome back to a new travel blog. Before I start with this blog; I have to say this is one of the most mesmerizing road trips I did so far with lots of amazing views of mother nature.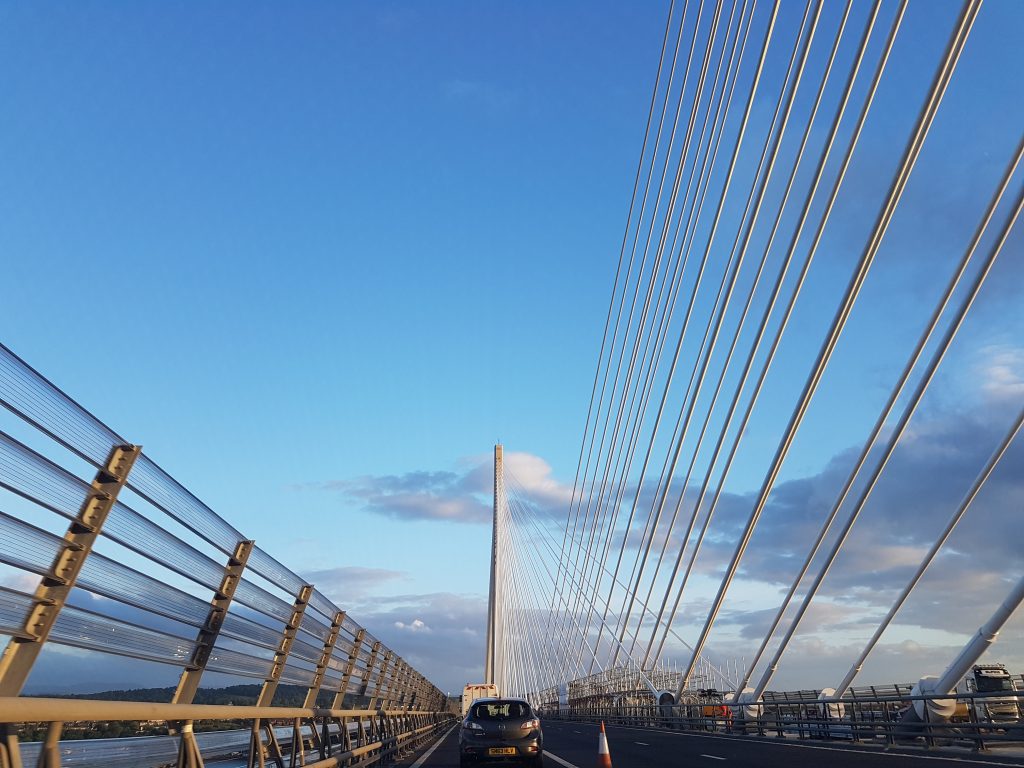 If you are planning to go to Scotland, please rent a car, see these places and start from the south. Edinburgh is a good place to start and where you can rent a car directly from the airport. If this trip is on your bucket list or you would like to know how it was, grab your cocktail (because it summer) and read on!
The trip started from Edinburgh airport were we rented a car to go to Inverness. I think it is a two or three hour drive, so we stopped in a few cute and breathtaking places in between.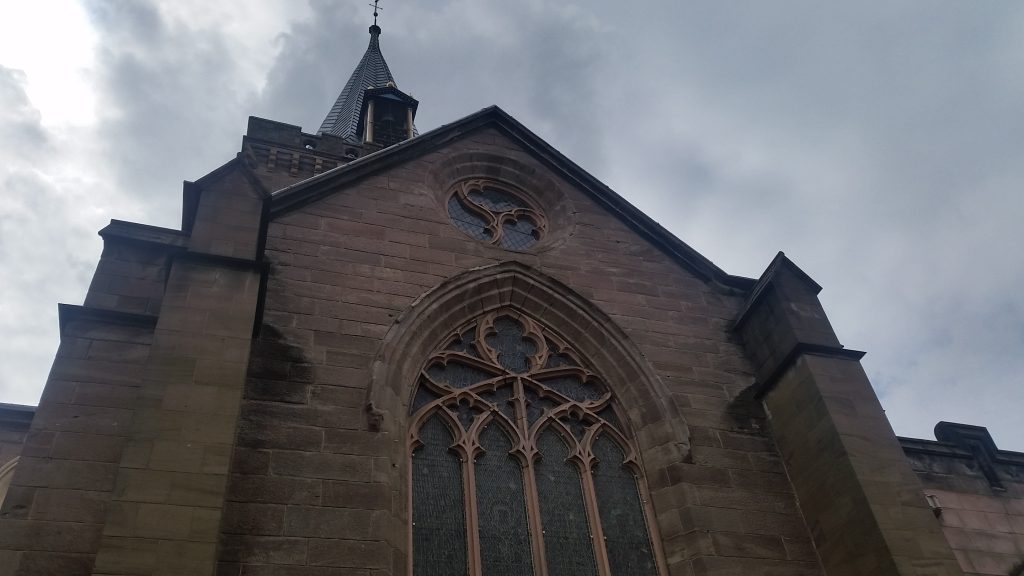 The first stop was in Perth. We did not stay long, as this was only a lunch stop. The view near the river Tay is beautiful. Here you can already feel the history of Scotland and the beauty of nature. From Perth our next stop was Loch Ness, Foyers Waterfalls and end stop in Inverness.
Loch Ness – Foyers Waterfalls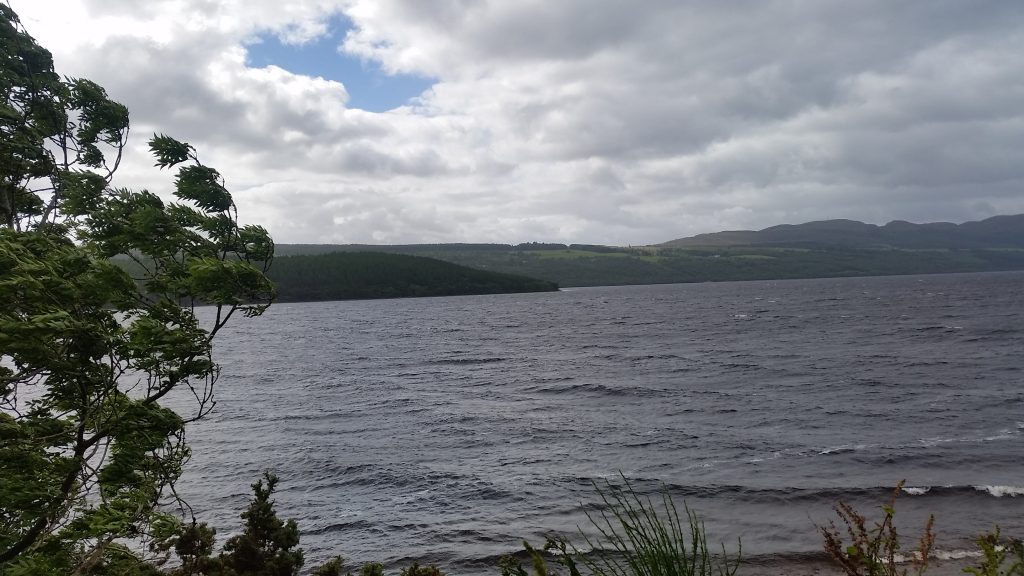 The way to Loch Ness – Lake Ness is beautiful. We almost went completely around the lake on the small roads that are going through the forest. The small road next to the lake are leading you to Foyers. A small town were they have a beautiful waterfall to see.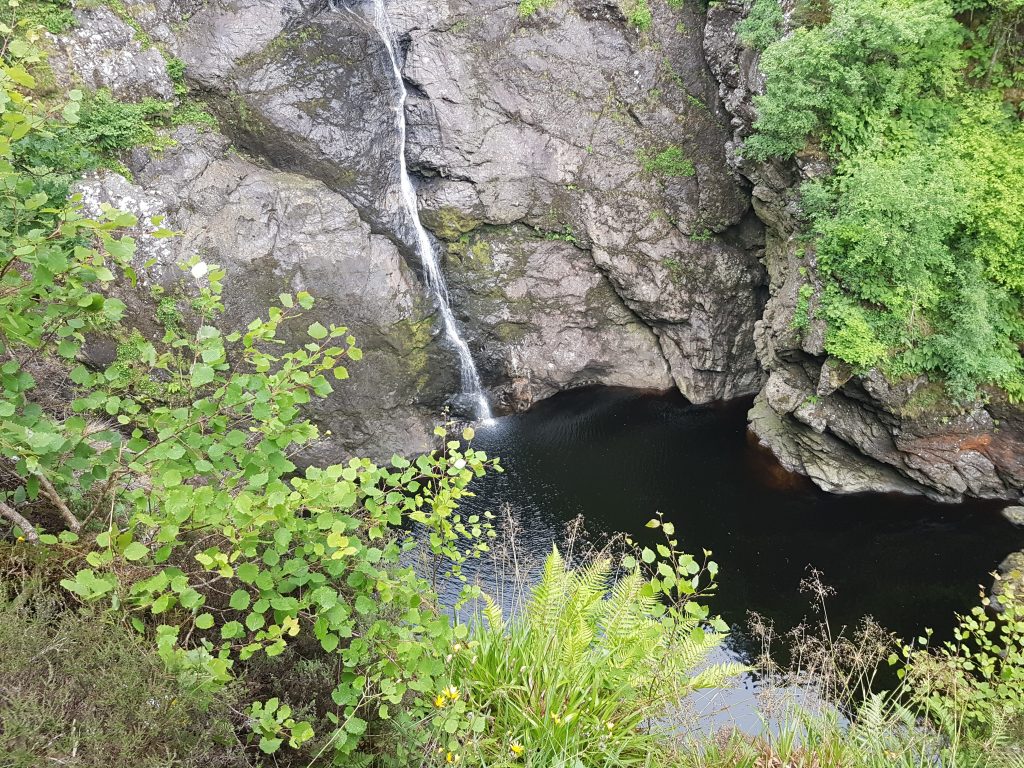 Inverness
In Inverness we stayed in this lovely No.29 B&B with the best Scottish breakfast ever for one night, so we could continue our road trip the next day.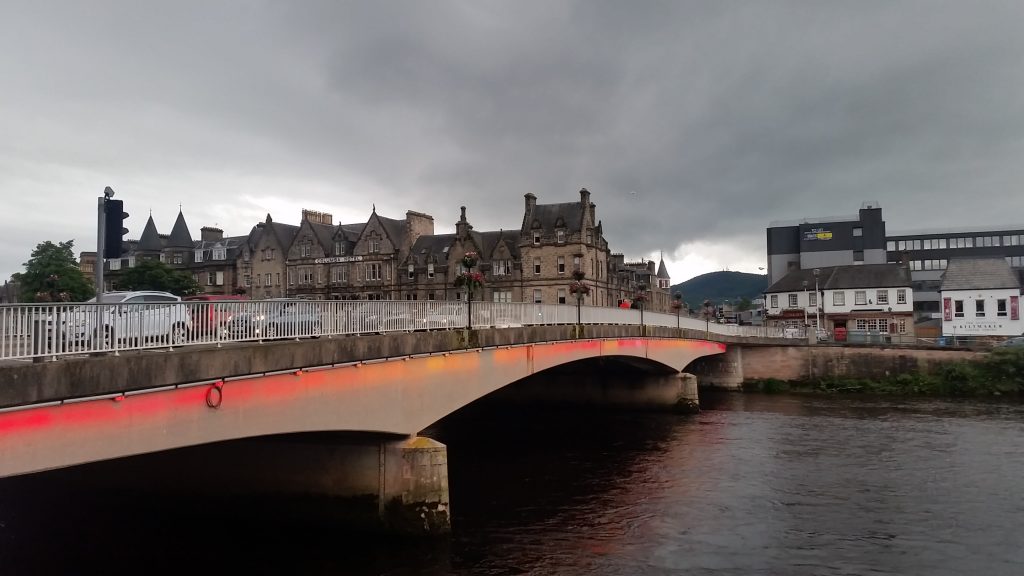 Later this evening we had dinner in a steak restaurant, McGonagall's Steakhouse. It has good reviews, unfortunately not the best steak we ever had. (Stay tuned for one of the best steakhouse we have been in Scotland). After eating,  we walked around the town and ended up in a small Scottish pub with live music. The guy who sang that night was great by the way.
Urquhart Castle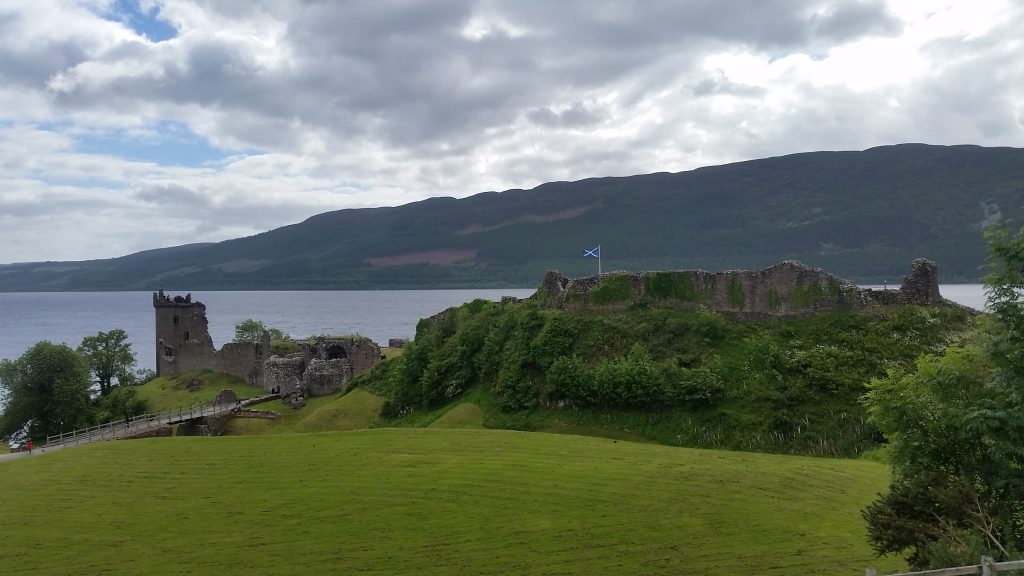 Next day we continued our road trip to the Northern part of Scotland, to the Highlands and some beautiful castles. Our first stop was Urquhart Castle, a beautiful castle that sits beside Loch Ness in the Highlands of Scotland. Definitely worth a visit, even if it is just for the amazing view from here. Very romantic I might say.
Eilean Donan Castle
This famous Castle has appeared in many movies, like the Highlander, Made of Honour, the World is not enough and many more. I have to say the Scottish weather was a bit acting up and is much worse than the London weather. A lot colder and much more heavy rain. The location of this castle is breath taking and really a sight for sore eyes.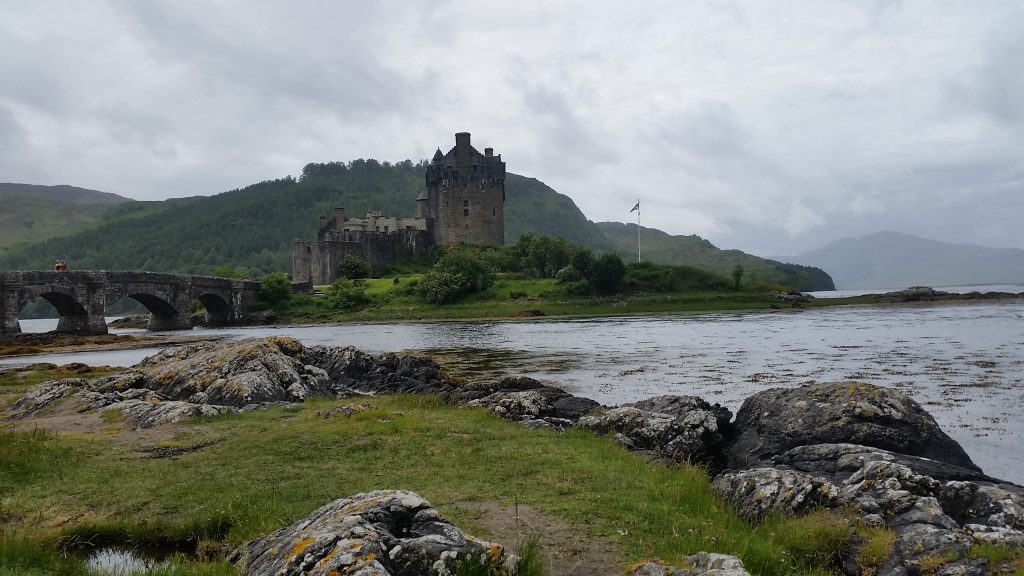 Isle of Skye – Portree
Skye is an Scottish Island connected by bridge. The landscape is rougher with lots of small waterfalls through the mountains. In Portree on the harbour side you will find pubs and fish restaurants. The Oyster Shed does not look like a fancy restaurant, but the fish they serve here are fresh and delicious. I can recommend this restaurant to anyone who is going to Portree.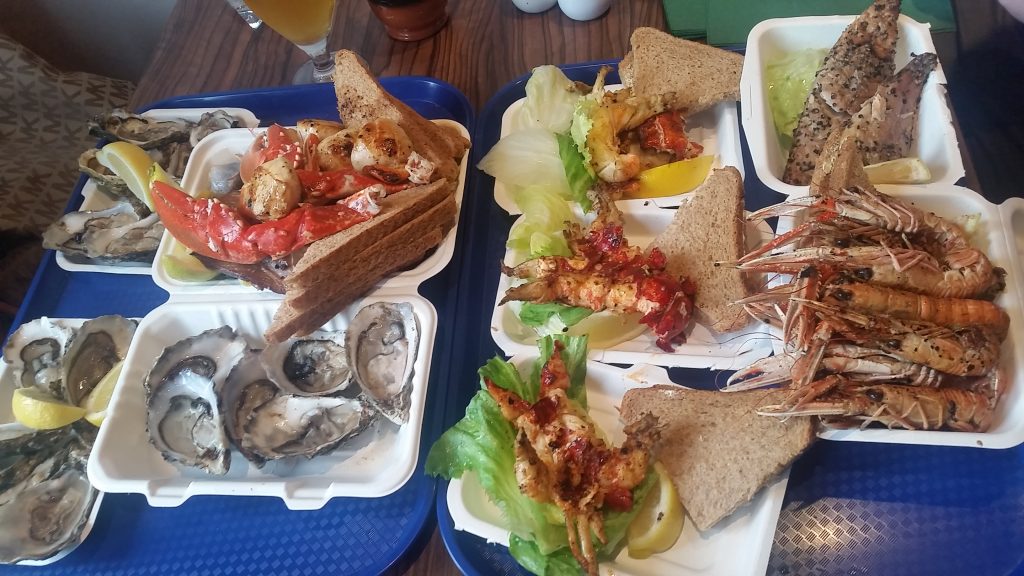 Edinburgh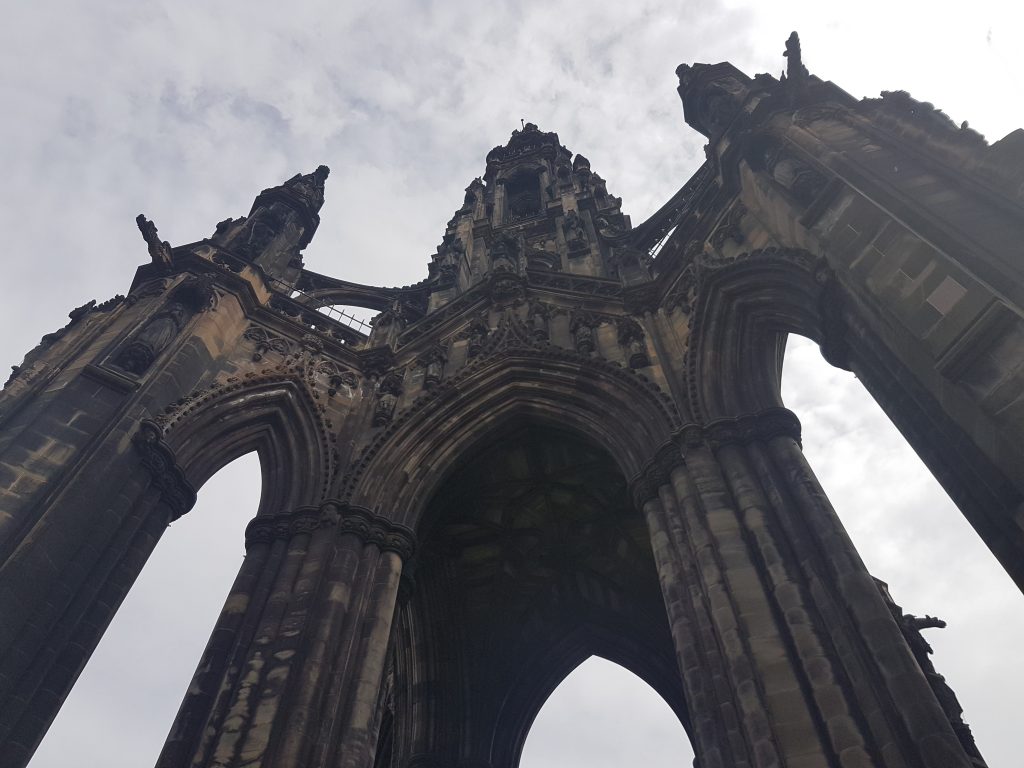 After all this fun of sight seeing in the Northern of Scotland, we went back to Edinburgh. The drive from Isle of Sky to Edinburgh took four or five hours, but the view through the Highlands were simple too beautiful.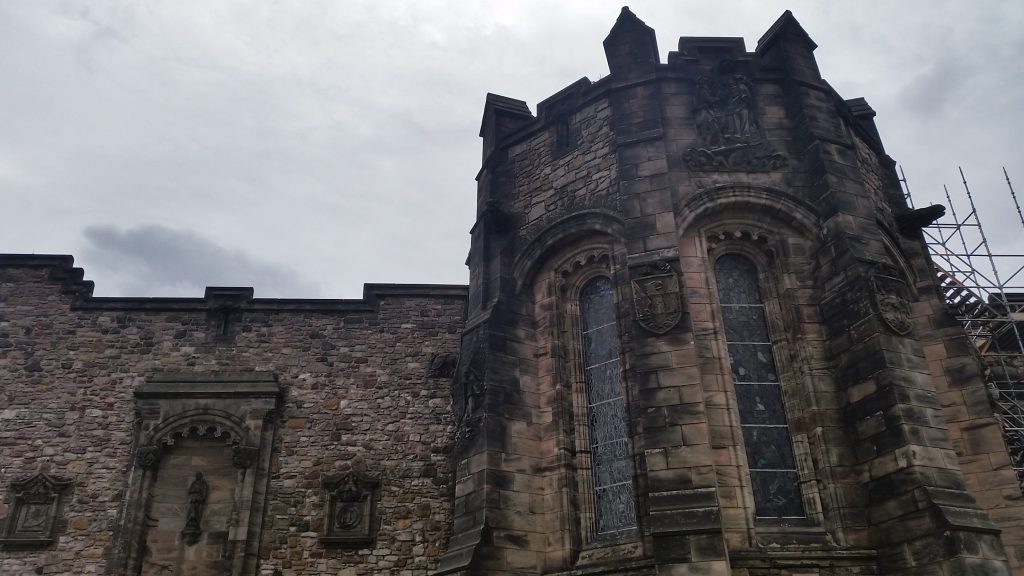 Back in Edinburgh, we stayed in an apartment, unfortunately it was not so clean. So this one I will not metion in the blog. The idea of an apartment is great dough, if you are with a group of friends or family.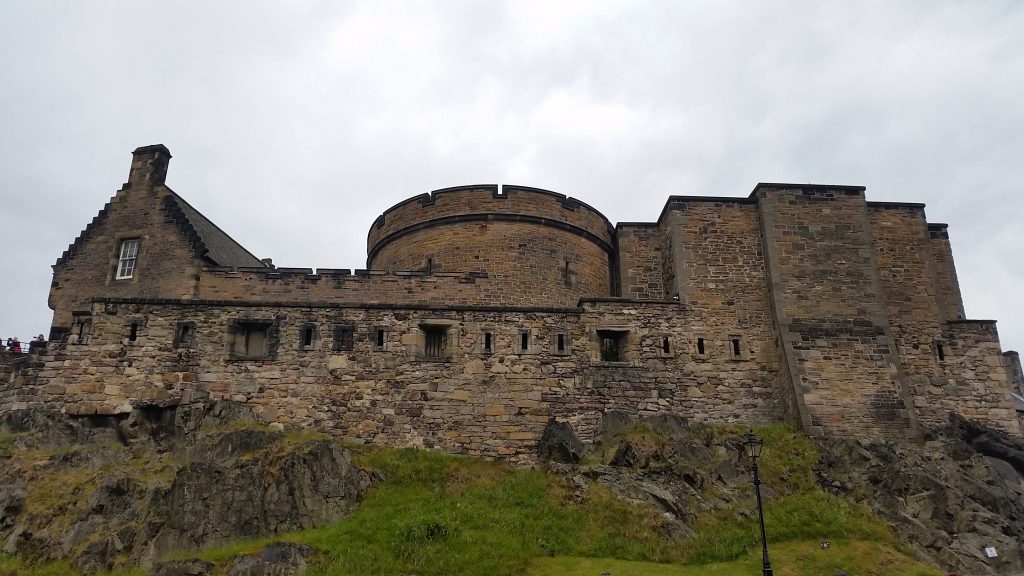 The first day in Edinburgh we went on the hop on and hop off bus, just to see the main highlights of the city. The bus tickets is not so expensive and it is valid for 24 hours.  In the end just use it as transportation that brings you to the best sights.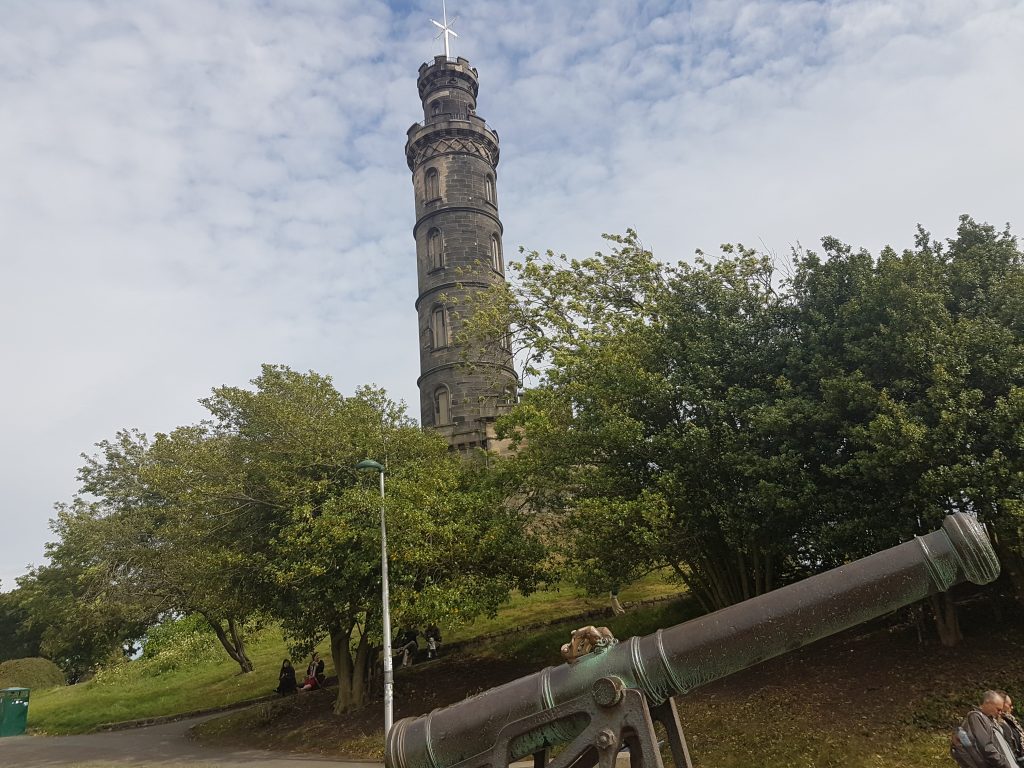 The big highlight that we saw were the castle of Edinburgh and Calton Hill.  We went before to Edinburgh. We went this time with a family member to do the road trip plus Edinburgh.. We went to see the main attractions in Edinburgh that she did not see yet.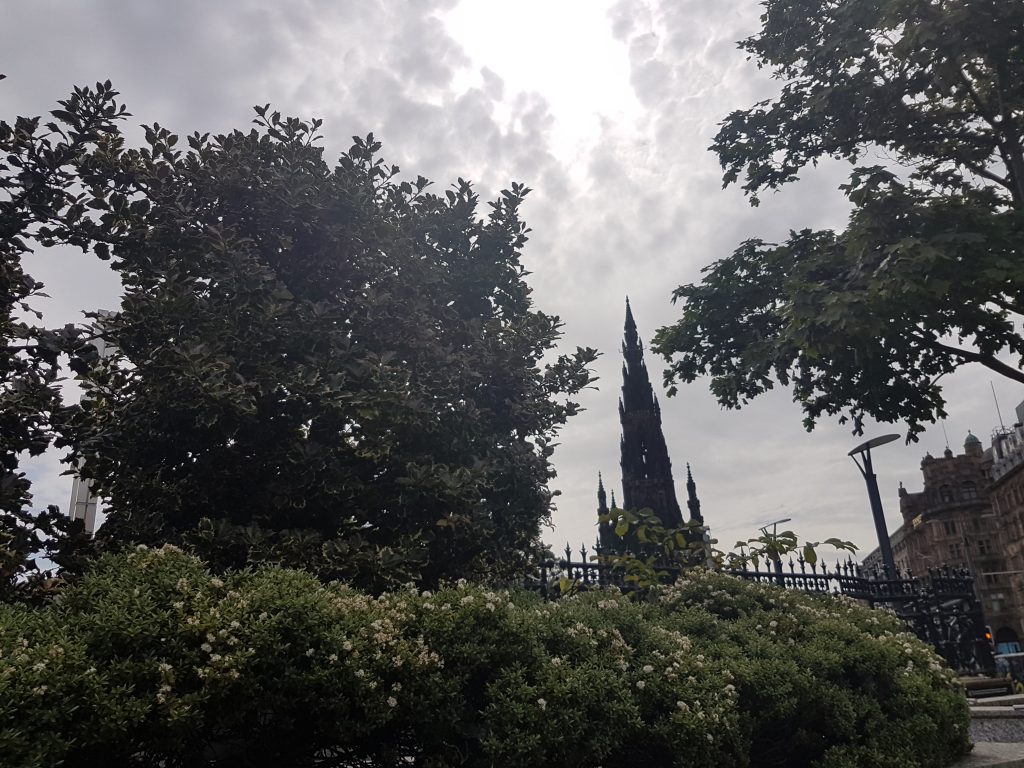 Restaurants in Edinburgh
A recommendation of restaurant is Café St. Honor, a small restaurant were they serve every day a special menu.  The restaurant is a combination of French and the Scottish cuisine. The food and wine were delicious. The best is to make a reservation, because I think they are fully booked every night. If you would like something special, go to this restaurant.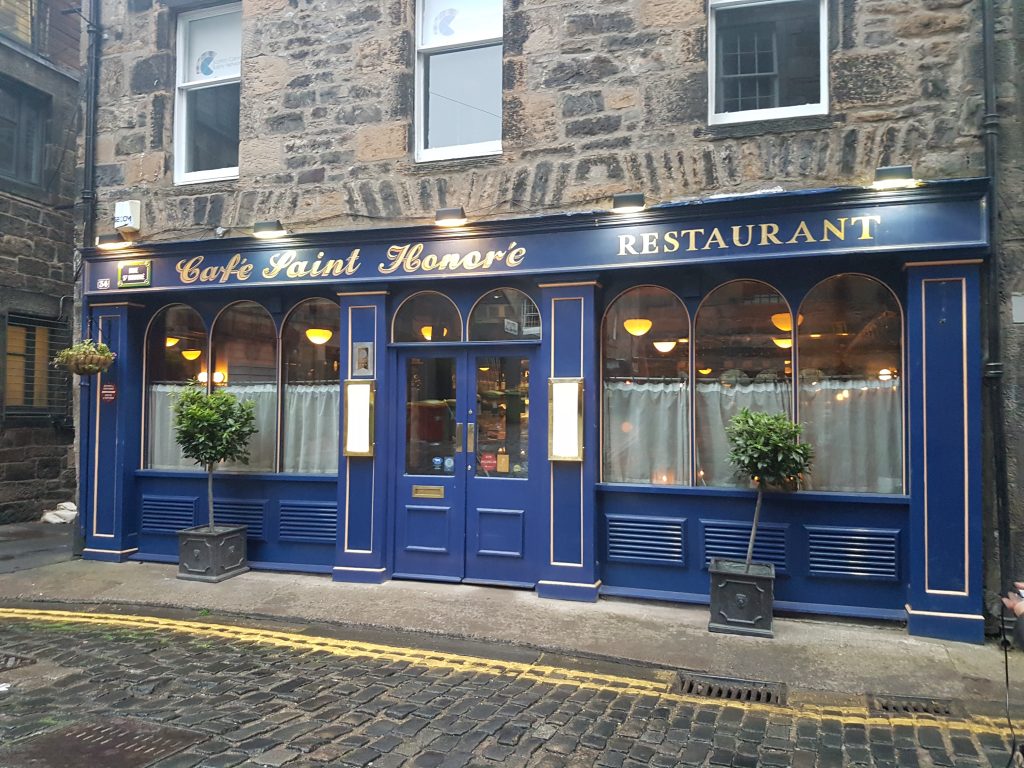 One of the best steak restaurant so far is KYLOE. They serve Scottish beef and the service is top. Both restaurants are a bit expensive, but both worth the money. The ribeye in this restaurant was amazing. It was a long time ago that I had a rib eye like this one with great red wine. The interior in this restaurant is super fancy and I really liked the cow leather details on the menu and the chairs.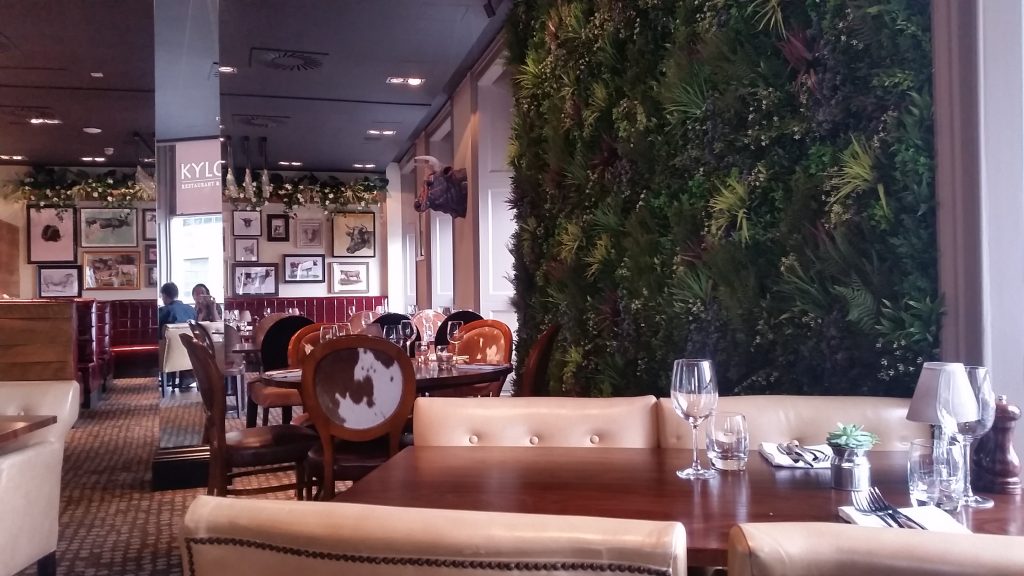 Almost forgot, for lunch, go to Deacon's House. It is in a small alley, a bit hidden near the Castle. It is a small Scottish Café were you can have sweets and sandwiches.
Scottish National Gallery
If you have time left, go see a museum. We went to the Scottish National Gallery to see some great master pieces from great Italian and Dutch artist from the Renaissance 1500- 1600, before the Renaissance and after. We saw a small painting from Leonardo da Vinci which I was really happy to see in real time.
Oh one small tip, if you would like to stroll around the center before going to the airport. The Edinburgh main bus station has lockers for max 8GBP plus when you pick up the luggage, there is a tram nearby to take to the airport. The bus station is called Edinburgh Bus Station, it is a bit hidden. Just ask people and you will find it.
So this is already the end of the blog. Hope you have been a bit inspired to go to Scotland and to see the beautiful Highlands. If so, enjoy and take your time to see it all and enjoy the views!
Next trip will be Sardinia so stay tuned!
Ciao! ♥ Miss Widjaja