Good afternoon lovely people and welcome back to my Hello London blog! After a few wonderful sunny months (without a Hello London blog) we are back in business with some new spots for you to discover this summer in London.
Summer holidays has started and there is a lot to do in and around London. So if you are here in August and September, definitely check out what to do in London in my Hello London blogs.
We discovered a few new hot spots this month and some great restaurant where you can have delicious food. So grab your cup of summer cocktail and enjoy reading.
Holland Park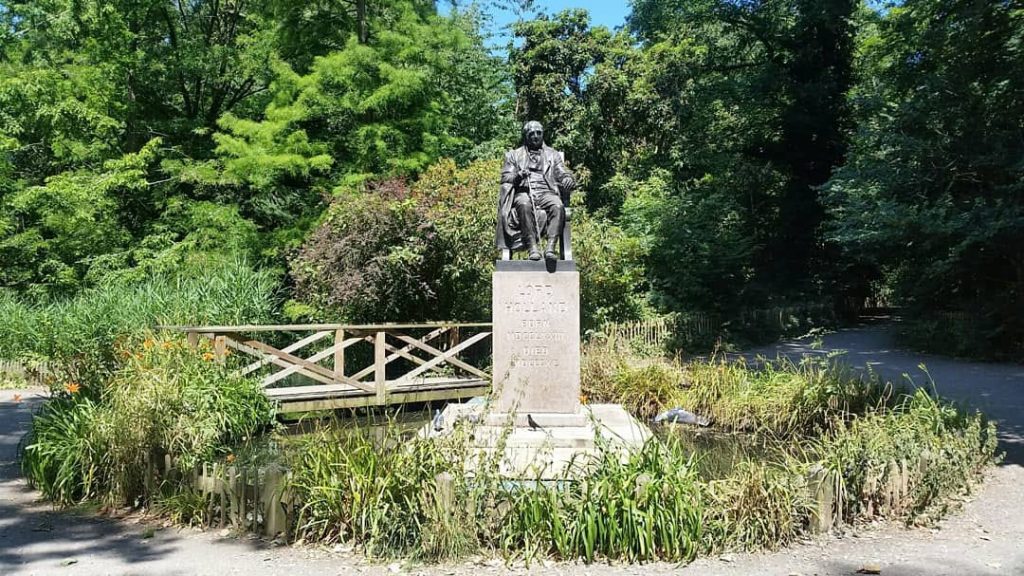 Holland Park is near the Design Museum, so two in one. After scrolling around in the Design Museum, enjoy the summer weather in Holland Park. This is more a park to walk through, but there are a a few open places to sit. We brought our art supplies with us, for the first time painting outdoors and it was lovely.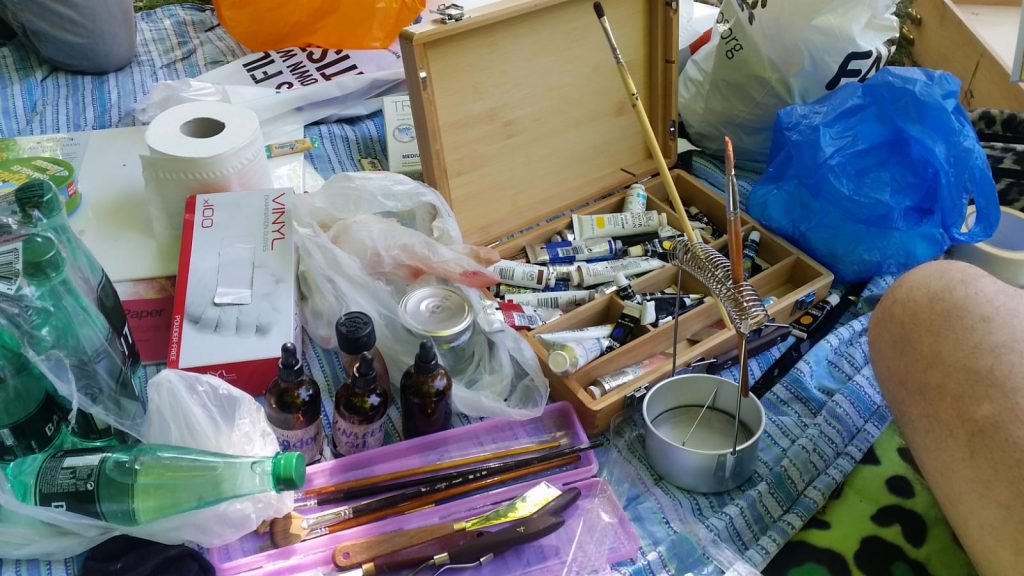 Byron
This restaurant is great for classic burgers. This Byron is located next to the entrance of Holland park where you will find the Design Museum as well.
Life Drawing in Shoreditch
Life drawing classes can be fun. In a few hours you will have the possibility to draw or paint a person. There is always a teacher nearby to give you directions if you would like. I went to another class like this, but I will go to this one soon as I heard it is a good class to join.
Parallax
Parallax is an art exhibition where many artist exhibit their art and where you can purchase them as well. There is one coming up in October 2018. Great place to meet all kind of artists.
Swiss Cottage Gallery
Very excited because we got the opportunity to exhibit one of our paintings in their latest exhibition called Open Open 2018 which you can go to till the 15th of September. See my Art Gallery blog post for more info.
Rodin and the art of ancient Greece
The Rodin Exhibition you can see in the British Museum. You will need to buy an entree ticket, but worth a visit.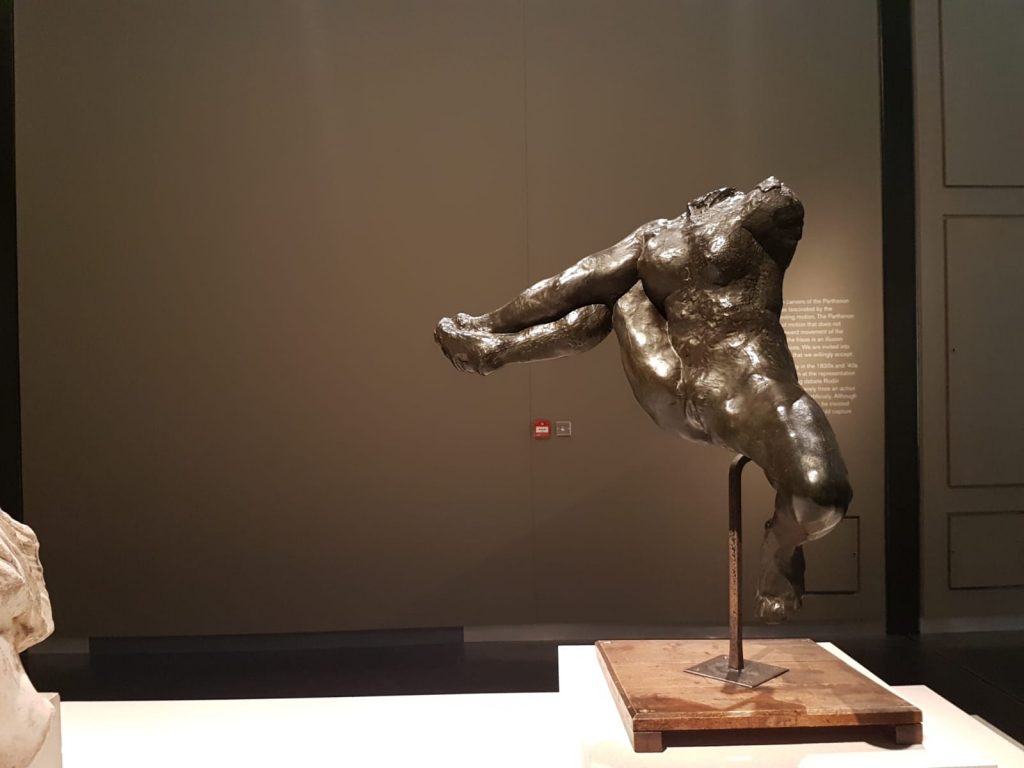 Sir John Soan's Museum
If you like to see something peculiar, go to the Soan museum. His house has been left untouched since his death which is almost 180 years ago.
Mai Sushi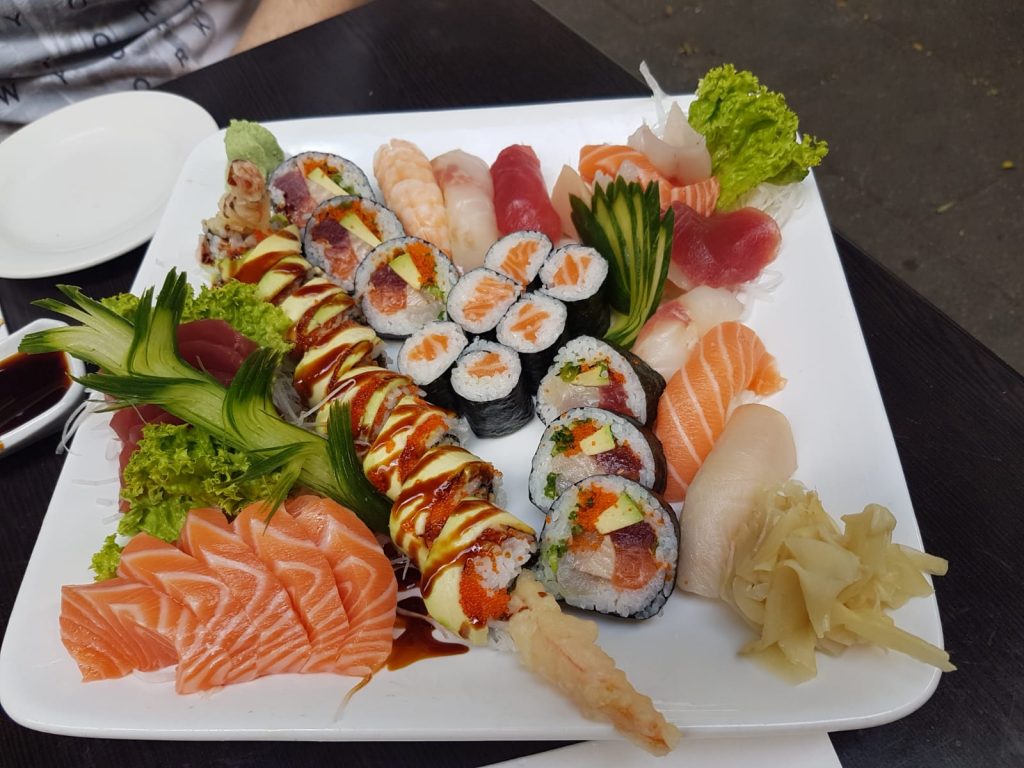 Mai Sushi in Chalton street is one of the best sushi I ever tried in London. Favourites in this restaurant are the sashimi, the dragon roll and the salmon hand roll. They also sell a boat full of delicious sushi, which we still need to try. It is behind the British Library, easy to find.
Udderlicious
They do freshly made dairy and vegan ice cream and sorbets. It is located in Islington and I tried the passion fruit ice cream which was very delicious.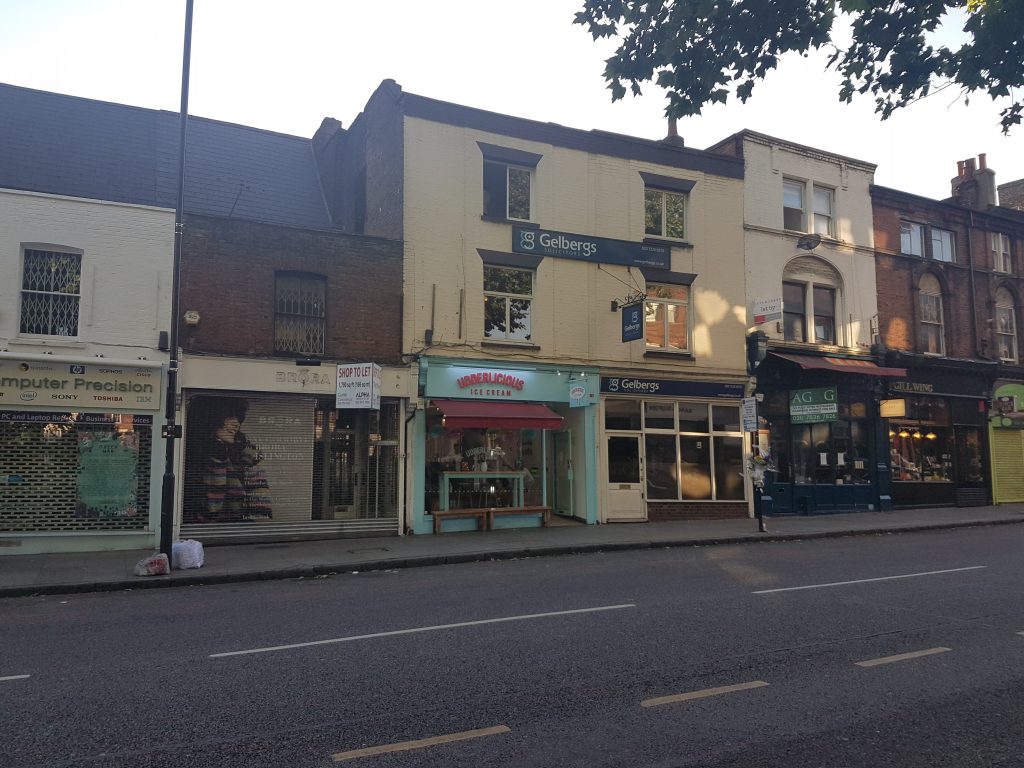 Morito
OMGSH this tapas bar was delicious! We had some super delicious croquettes, humus and other tasty small tapas. This is definitely a recommendation and hidden spot in Islington.
Places to visit in Chalton Street – Somers Town
This street is a late discovery, mainly because we live in this neighbourhood. So here are some other suggestion to see, next to Mai Sushi. Chalton street is very central and easy to find.
 Cattle & Co
Great place for cocktails and the flat iron steak. Prices are very affordable.
 The Cock Tavern
This is a community pub were you can have a cheap pint.
 Roti King
Affordable Malaysian food on Doric Way.
 Albertini
Italia restaurant with good food. Not the best Italian restaurant in London, but it has good food and atmosphere.
 Red N Hot
Definitely want to try this authentic Sichuan cuisine. It is a favorite among Chinese expats.
 St Pancras Old church
This Church is located near the st. Pancras station, but definitely a must see.
 The Somers Town Coffee House
Great place to hang out after work for a pint or cocktail. It has a secret supper club and downstairs a late night cocktail bar.
Hope you got a bit inspired to see these hot spots in London. They are all worth a try, especially if you visit London often and do not know where to find new places to go to.
Thank you for passing by my blog and next coming up is my Hello Sardinia blog.
Ciao MissWidjaja