Hello Beautiful Souls! A new short blog post about a recent experience. I was so excited when a friend told me she wanted to see Alicia Keys' concert here in London. I had to join her. Finally, after months the day was here. [Whoop Whoop] Okay, the day is not today, the actual concert happened in June. If you follow me on Instagram, you will see [under the highlight] some snaps I took back then. [I am still enjoying seeing those snaps back]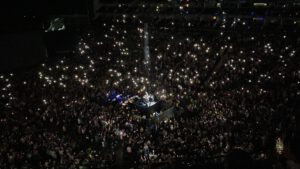 So a week before the concert, I thought, [okay] let's prepare and listen to her latest album [KEYS], so at least I could sing along to a few songs during the concert. I think Alicia surprised us [all] with a mind-blowing performance.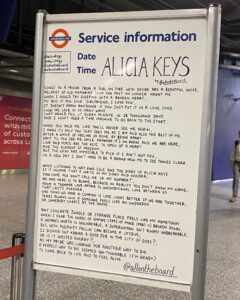 Alicia performed songs from her latest album to songs from each album over the years. She did it all! Her DJ skills were outstanding! So many good vibes went around that evening in the O2 Arena. [Singing along was no problem at all].
I am so blessed I saw this concert with great company. The Alicia Keys concert is the first concert I have seen in more than ten+ years. [Can you believe that?] From now on many more concerts to come! [Oh yeah!]
Snap of the night: Alicia Keys
[metaslider id="8449″]
#hellolondon #londonlife #livingabroad #happy #goodvibes #misswidjaja2022 #mwlifeafter35 #helloconcerts #staycreative⁠ #funweekend #friends #O2arena #AliciaKeys #cityofgod(partIII) #TheDiaryOfAliciaKeys #SongsinAminor #GirlOnFire #Keys #Alicia #AsIAm #Here #TheElementofFreedom #orginalsorunlocked @aliciakeys #londonist