Hello Beautiful Souls! Finally, a fashion blog post for you after more than a year. I stumbled across this exhibit by Tim Walker in Kunsthal when I was in the Netherlands. The Kunsthal always has incredible exhibits. The last exhibit I saw here was Thierry Mugler, Couturissime. Unfortunately, he is no longer with us. Thierry is a legacy of his own in Fashion.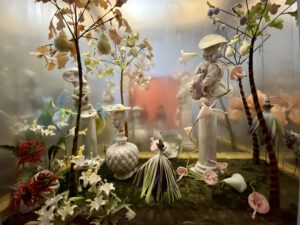 If I am honest, I haven't heard of Tim Walker before the exhibit. I was very keen from the moment I entered the exhibition to see what an incredibly inventive and imaginary mind this legend of a fashion photographer has. Tim got his first big assignment with Vogue when he was just 25 years old. The exhibit was in the Victoria & Albert Museum in London just before the pandemic till the beginning of 2020. It will be in California after Rotterdam.
The V&A assigned Tim to his most extensive assignment yet. Tim did a lot of inspiration in the V&A, which turned out to be more than 150 new series of photographs. These series are beyond magnificent.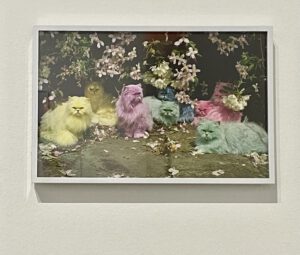 Step into this exhibit with lots of wonders. Tim discovered surrealism already as a young photographer. The pastel cats are genius, which you will find in the first few rooms. Next is a room full of editorial shots of nudes. After this, you will go through the series Tim took inspired by the collection in the V&A. This exhibit is immense. There are around ten rooms in which Tim used the inspiration he gathered at the V&A for the assignment with them.
To get an impression of the exhibit, please see the highlight I created on my Instagram. It is nowhere near the real deal. The exhibition is truly worth seeing with your own eyes. Not sure when, but keep an eye out online to see where it is next.
[metaslider id="13468″]
#hellolondon #londonlife #livingabroad #happy #goodvibes #misswidjaja2023 #mwlifeafter35 #exhibit #art #london #Rotterdam #Kunsthal #V&A #TimWalker #Wonderfulthings #londonist #travel #london.travelers #londoning #londonblogger @vamuseum @kunsthal