Hi Lovely Reader,This time I want to share with you something that is delicious and easy to make at home. A Caprese Salad  or in Italian " Insalata Tricolore / Caprese".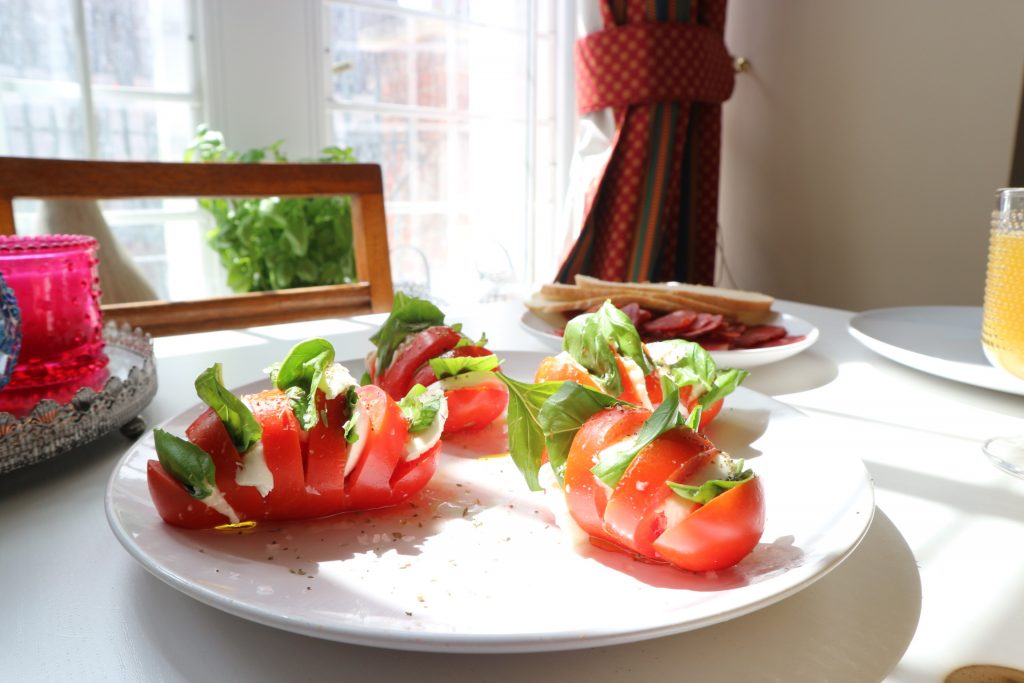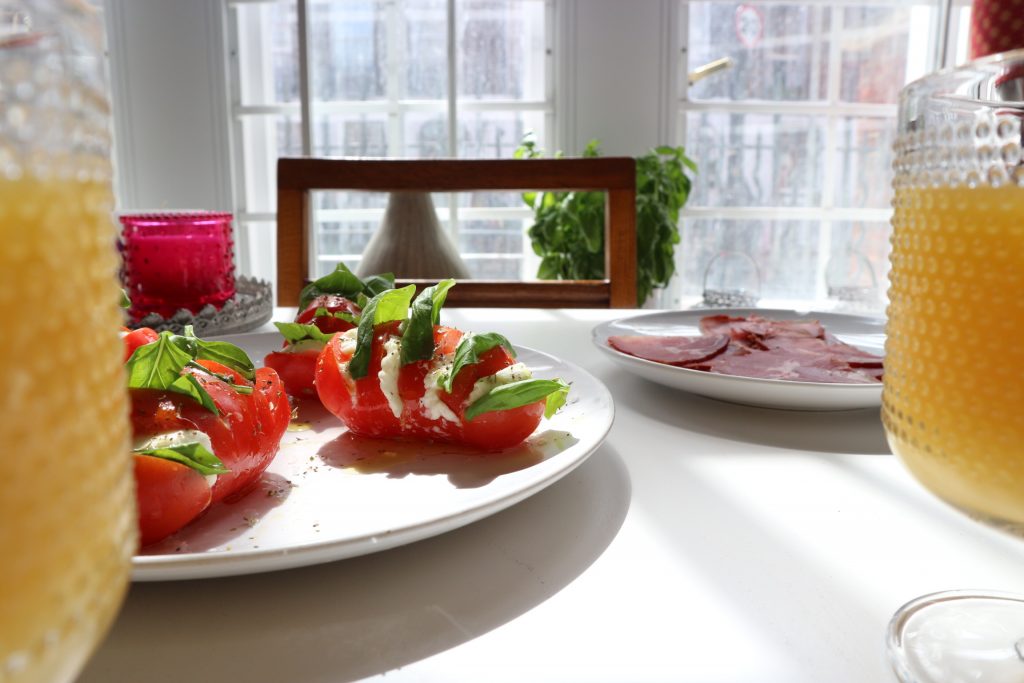 It's pretty obvious how to make one, so I will just show some pictures of the ones we made for lunch with some bread and Italian sausages.
What you will need to make these;
Tomatoes (We used small tomatoes this time. Looks cute, but you can also use the huge tomatoes for this)
Mozzarella
Basil
Salt
Olive oil (extra virgin)
Black pepper (if you want)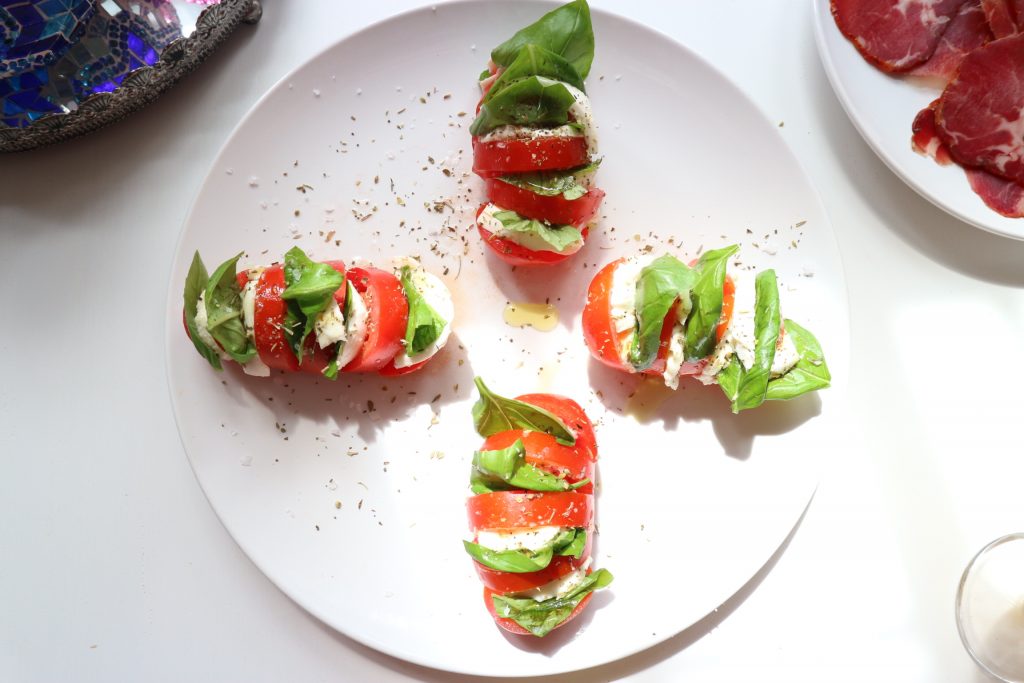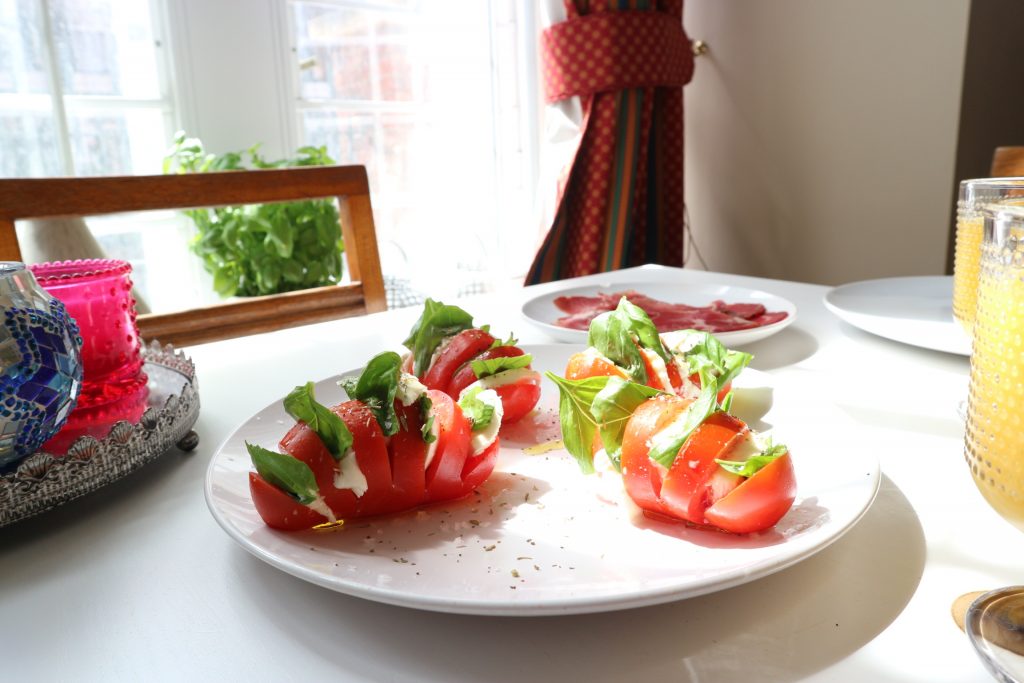 Et Voila! You will have some delicious mini caprese that you can enjoy for breakfast, lunch and before dinner.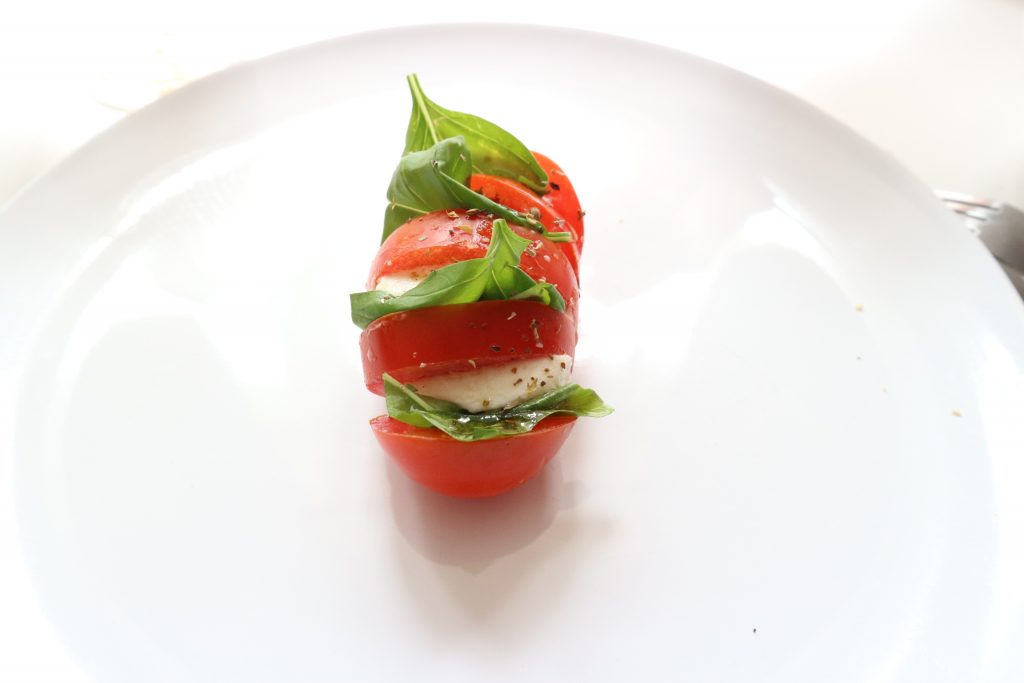 Ciao! ♥ Miss Widjaja