Hello Beautiful Souls! This week's blog post is about the reopening of the Battersea Power Station. It was a decommissioned coal-fired power station completed in 1955. The opening of the power station was on the 14th of October last year. I haven't been on their opening day. I went a month later to see the Battersea fireworks nearby at Battersea Park and had a quick look at the power station.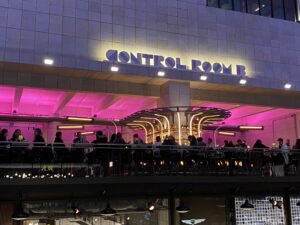 The building itself is massive and gorgeous. The Grade II listed Power Station is one of London's most famous landmarks. There are so many luxurious shops, restaurants and even a cinema inside. The inside of the building has been intact magnificently. It is a great place to stroll around in winter or summer. The only thing is that the area is focussed on the 'wealthy' among us that it might not be accessible for all.
One experience to try here is to go to the chimney lift, lift 109. you will have a mesmerising 360 view of the city.
[metaslider id="10566″]
#hellolondon #londonlife #livingabroad #happy #goodvibes #misswidjaja2023 #mwlifeafter35 #hellolondon #staycreative⁠ #hiddengems #batterseapowerstation #battersea #London #zone1 #luxury #chimeylift109 #funexperiences #shopping #cinema @batterseapwrstn @batterseaparklondon #londonist #london.travelers #londoning #thingstodoinlondon